What is Bitclout?
BitClout, a social crypto exchange network, where people can buy and sell tokens entirely based on their reputation.
This network has its own native cryptocurrency, called BitClout, that you can use to do all kinds of things on the platform, including buying a new type of asset called "creator coins". Those coins basically represent the popularity of identity.
Goes without saying, that value can also rise and fall depending on whether that celeb does something great or something entirely stupid.
As the owner states: "BitClout is a new type of social network that lets you speculate on people and posts with real money, and it's built from the ground up as its own custom blockchain. Its architecture is similar to Bitcoin, only it can support complex social network data like posts, profiles, follows, speculation features, and much more at significantly higher throughput and scale. Like Bitcoin, BitClout is a fully open-source project and there is no company behind it — it's just coins and code."
Who's already earning on Bitclout?
Right now, popular coins hold Elon Musk, venture capitalist Chamath Palihapitiya, Mark Cuban, Ariana Grande and plenty more icons of culture and tech.
Some of the Ukrainian TOP companies had also understood the power of Bitclout. For example, Reface has also grown from 0 to $57.556K in just a few days.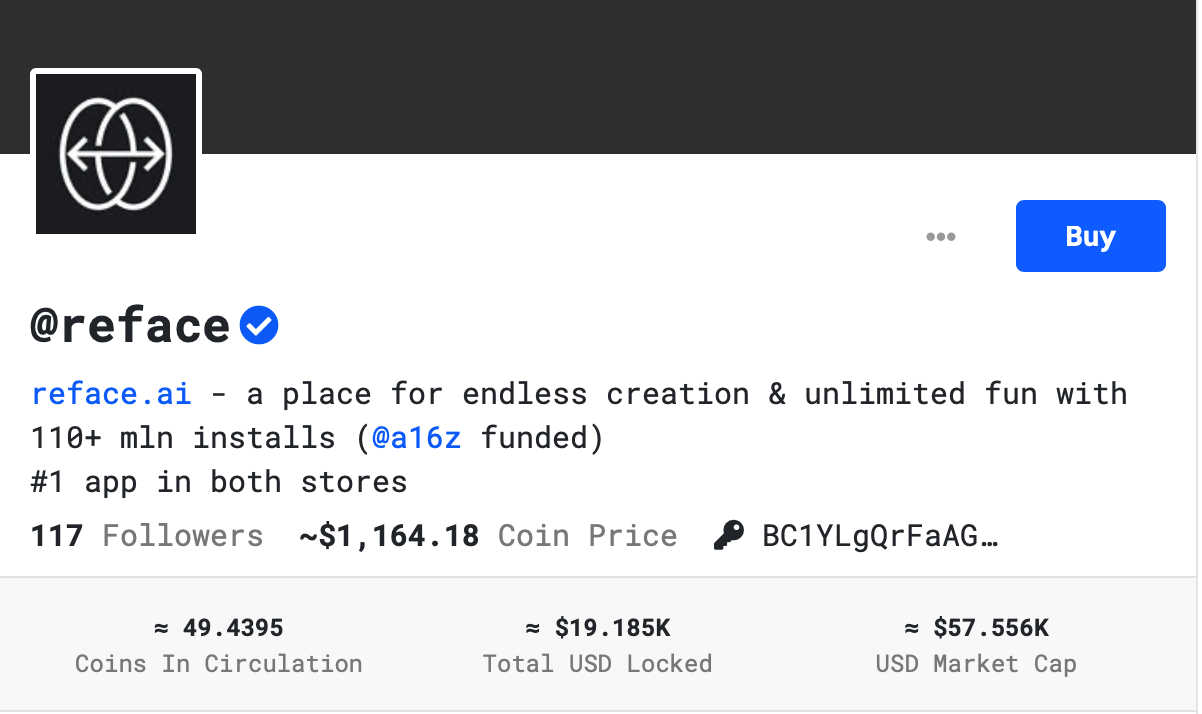 Our CEO at WeSoftYou, Maksym Petruk, had also already denoted the fall of the Clubhouse in favor to Bitclout:

Btw, we also made a small experiment by ourselves, and the profile of our company went from $0.00 to $2634 of market cap in just 1 week.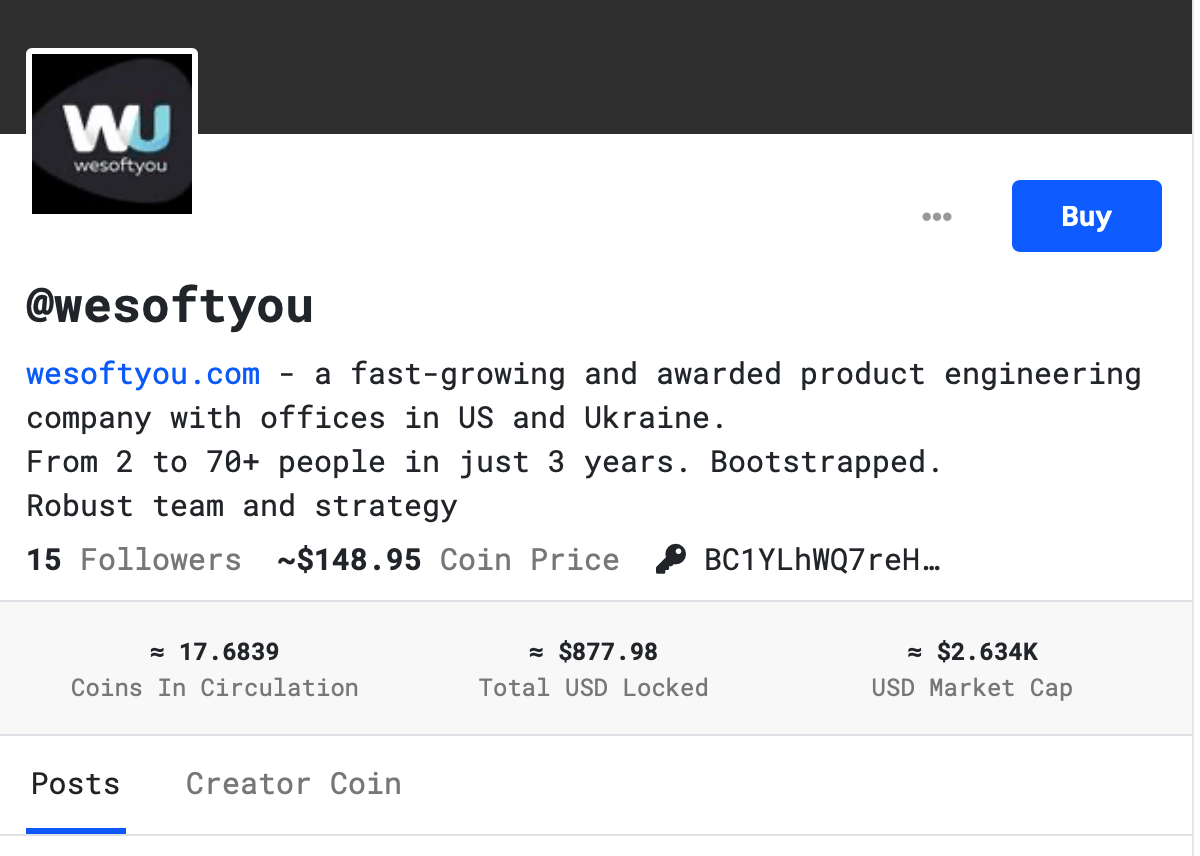 Is it a scam?
Critics are also concerned that the platform might be a scam. BitClout today does not allow withdrawals. Users should just transfer money to the platform, but at the same time, they cannot redeem the creator coins. When users attempt to withdraw money, they're met with an error message reading: "BitClout is under brief maintenance. All funds are safe. Thank you for your support. We'll be back shortly."
Conclusion
So, to conclude. Do we know if the Bitclout is a new way of investment? We sincerely don't. But we do believe, that this new form of interaction can open new avenues for entrepreneurs and creators. And as WeSoftYou has aggressive plans for this year in terms of growth, you don't want to skip early opportunity to invest in WeSoftYou.
Grab the opportunity now: WeSoftYou on Bitclout.