Software Product Design & Discovery Phase
It's almost possible to roll out a successful app or website without a meticulous planning stage. With this knowledge, we've been improving our software development for years. This stage helps our clients build an informational skeleton around a bare concept and figure out the user needs.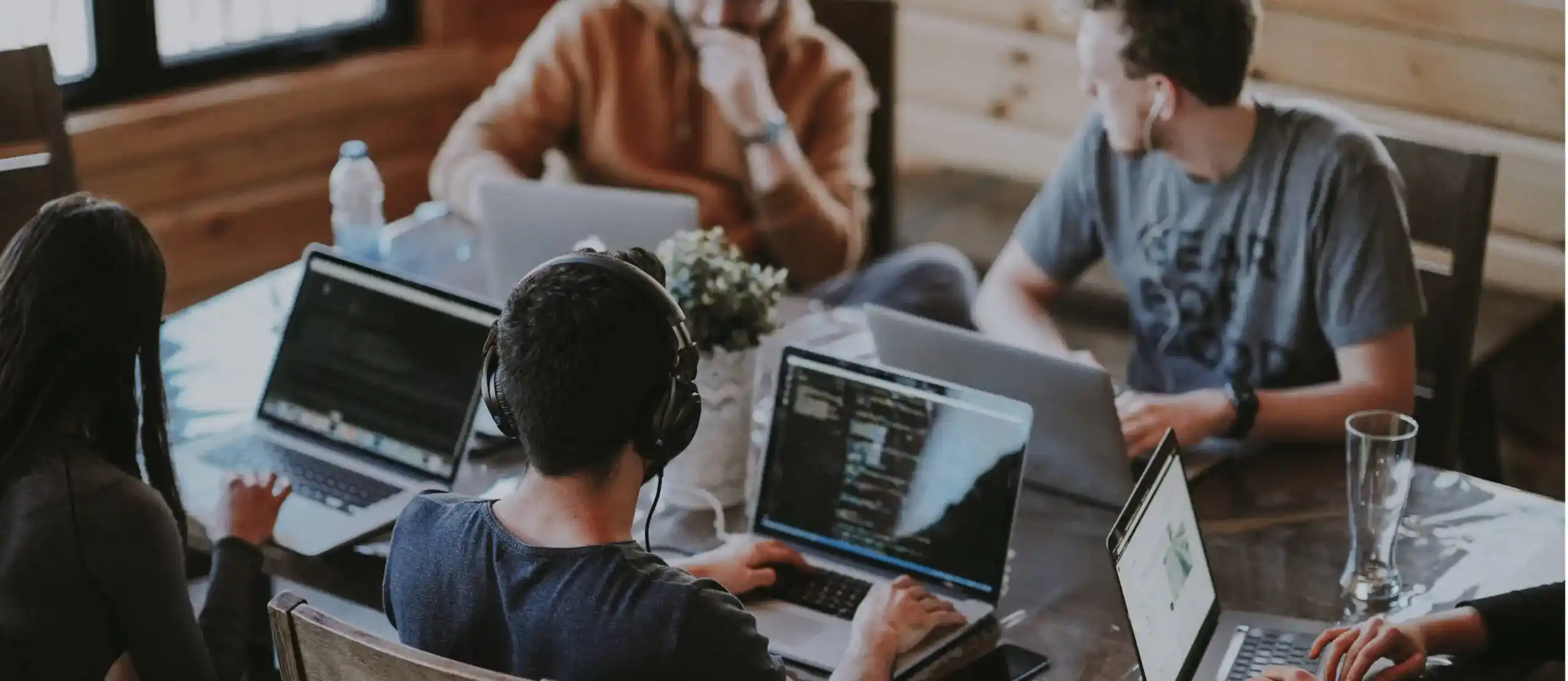 How it makes your product better?
Our team using the newest technologies and full lifecycle supervision to tailor your individual needs
1. Features priotirization
From your business perspective, the Product Concepting / Discovery Phase helps to prioritize features, determine target audiences, and finalize requirements.
2. Impact on users
This will have a definite impact on the further gathering of users' feedback and the development of the software through the best and efficient solutions of our team of professionals.
3. Process
From a development perspective, it helps to collect tech requirements and draw up the detailed specification along with a clear development plan.
4. Technical side
Clients and developers might have different understandings of how one feature should work and be implemented from the tech side. Specification helps to avoid these problems.
Our expertise
Classifying the feature set
Creating an overview of requirements
Outlining a customer journey
How we deliver the highest quality?
Researching competition on your domain market
WeSoftYou is creating high-quality solutions for our partners to bring more value to the market. We use advanced technologies and the newest industry standards to build powerful solutions that meet our customers' needs.
Approving of every milestone with stakeholders
We guarantee reliability for your project as well by meeting the fixed deadlines without any concerns through communicating with our clients.
Defining business goals
WeSoftYou analyzes client's technical requirements, strengths, and weaknesses to create working solutions through implementing a core methodology and applying the most proper business model to your product.
Planning & eliminating of the risks
As soon as we have a solid understanding of your end product, we're now ready to summarize our findings and handle over a detailed outline of your product. The standard team
Business Analyst
Defines all possible risks
Sets the requirements of your project
Gains an understanding of the process
Cooperates with team
Designs a business model
Product Designer
Сarries out User Research
Creates concepts and wireframes
Defines product structure and strategy
Coordinates developers
Makes competitors analysis
Tech Lead
Forms architecture and functionality
Gives the detailed project cost
Coaches and mentors team
Implements the technical process
Uses engineering practices
Clutch Reviews
Client feedback is a big factor in the awards process. Clutch.co's leading companies have been vetted for quality and performance, and we are happy that WeSoftYou made the list.
Our Offices
Sales Office
701 Brazos St., Suite 550, Austin, TX 78701
See on the map

Headquarters
5A Vasyl Tyutyunnik St. Kyiv, Ukraine 02000
See on the map