SaaS Development Services
As a SaaS application development company, WeSoftYou provides services to meet your business needs, delivering a comprehensive, scalable, and industry-tailored solution. Are you looking to develop a new SaaS application from scratch or improve an existing one? Our team of experts helps you achieve your goals and implement your ideas, taking you from A to Z of the software development lifecycle with zero pain.
Get project estimation
SaaS Application Development Services We Provide
Take advantage of what WeSoftYou offers as a SaaS app development company.
SaaS consulting
We can evaluate, plan, and develop a software-as-a-service solution. Let us help you understand whether SaaS is a right solution, define your goals and requirements, form a value proposition, and tailor the upcoming product to your industry.

SaaS architecture design
Our team can design multi-tenancy architectures, including the infrastructure, software components, and data models, ensuring it can resist peak loads.
SaaS integration and migration
Integrating a SaaS application with third-party software and systems, such as CRM, ERP, and marketing automation tools. Migrating existing applications to a SaaS-based model to take advantage of the benefits of cloud-based software.

API development
Improving the functionality and streamlining the processes of your current SaaS. For this, the WeSoftYou team builds APIs (Application Programming Interfaces) that allow different software applications to communicate and share data.

Cloud infrastructure management
Managing the cloud infrastructure the SaaS application runs on, including servers, databases, and other related components. Working with Amazon Web Services (AWS), Microsoft Azure, or Google Cloud Platform.

SaaS evolution
We help your SaaS fulfill the expectations of the rising audience by integrating trendy technologies like video streaming, chatbots, AR/VR, AI, and predictive analytics.
Technologies We Use
See what tech stacks our SaaS development agency operates with.
Our SaaS Development Process
WeSoftYou delivers SaaS application development services in six comprehensive steps:
Discovery
First, we identify the requirements for the SaaS application. Namely, we discuss your idea, identify its MVP features and the necessary tech stack, and discuss other related criteria. After this, we form the project scope and setup the engineering team.
Design
This is when our specialists create prototypes to validate the design. They work on wireframes, mockups, and interactive prototypes to test user interactions based on user personas, product goals, and UX research.
Development
Here comes the engineering team. This stage includes architecture building, front-end, and back-end development. We follow the agile method, delivering results in sprints or iterations to allow for regular testing and feedback.
Testing and QA
In this stage, your SaaS application gets thoroughly tested to ensure it meets all quality standards and functional requirements. Our QA team conducts manual, automated, and user acceptance tests. We follow ISO 27001 guidelines and a unique Integrated Manual and Automated Testing methodology.
Deployment
Finally, we deploy the SaaS application to the production environment and release it. As a part of the process, the WeSoftYou crew configures servers, databases, and other infrastructure components, as well as sets up user accounts and access controls.
Updates
After your SaaS application is live, we provide ongoing support and maintenance to ensure that it continues to function correctly and meets the changing needs of users. We are there for you if you require bug fixes, updates, and feature enhancements.
Benefits of Our SaaS Application Development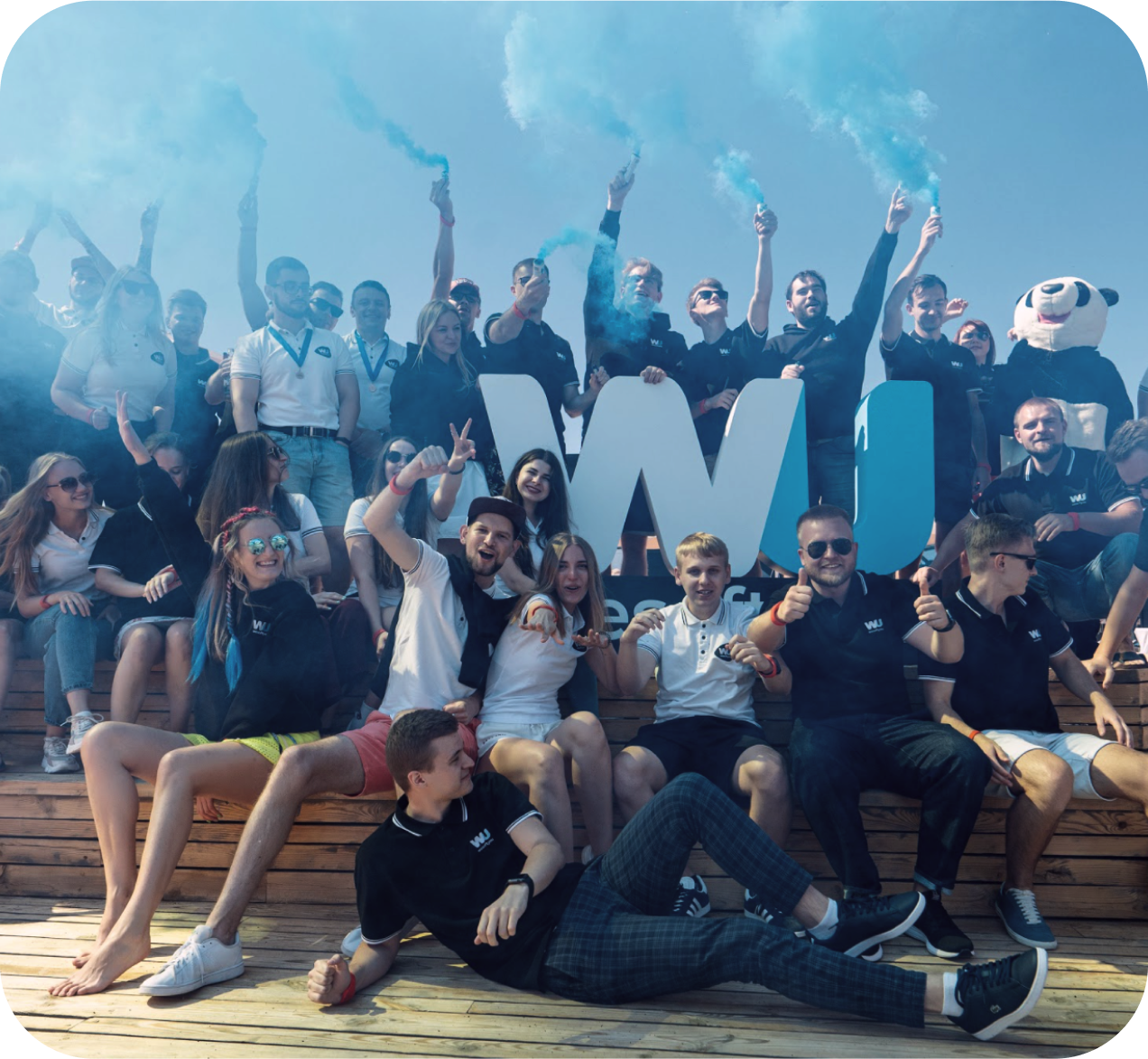 Full customization
Take advantage of a SaaS app wholly tailored to your business. Don't settle for ready-made solutions that will only meet your need halfway. Instead, let our engineers deliver a clear user experience, full scalability, bulletproof security, and automatic updates. The ultimate outcome is a traffic-resistant solution that meets all the necessary SaaS metrics like LTV, CAC, MRR, and others.
Easy scaling to accommodate an increasing load
Grow your user base without any concerns: no matter how many users are working with the system at a given moment, your SaaS app by WeSoftYou will maintain its work and functionality even at peak hours.
Bulletproof security
Our engineering team will provide robust data security features, such as encryption and user access controls, to protect both your businesses' and your client's sensitive data. Working in pair with our legal department, we ensure the combination of a user-friendly interface, legal compliance, and solid data protection.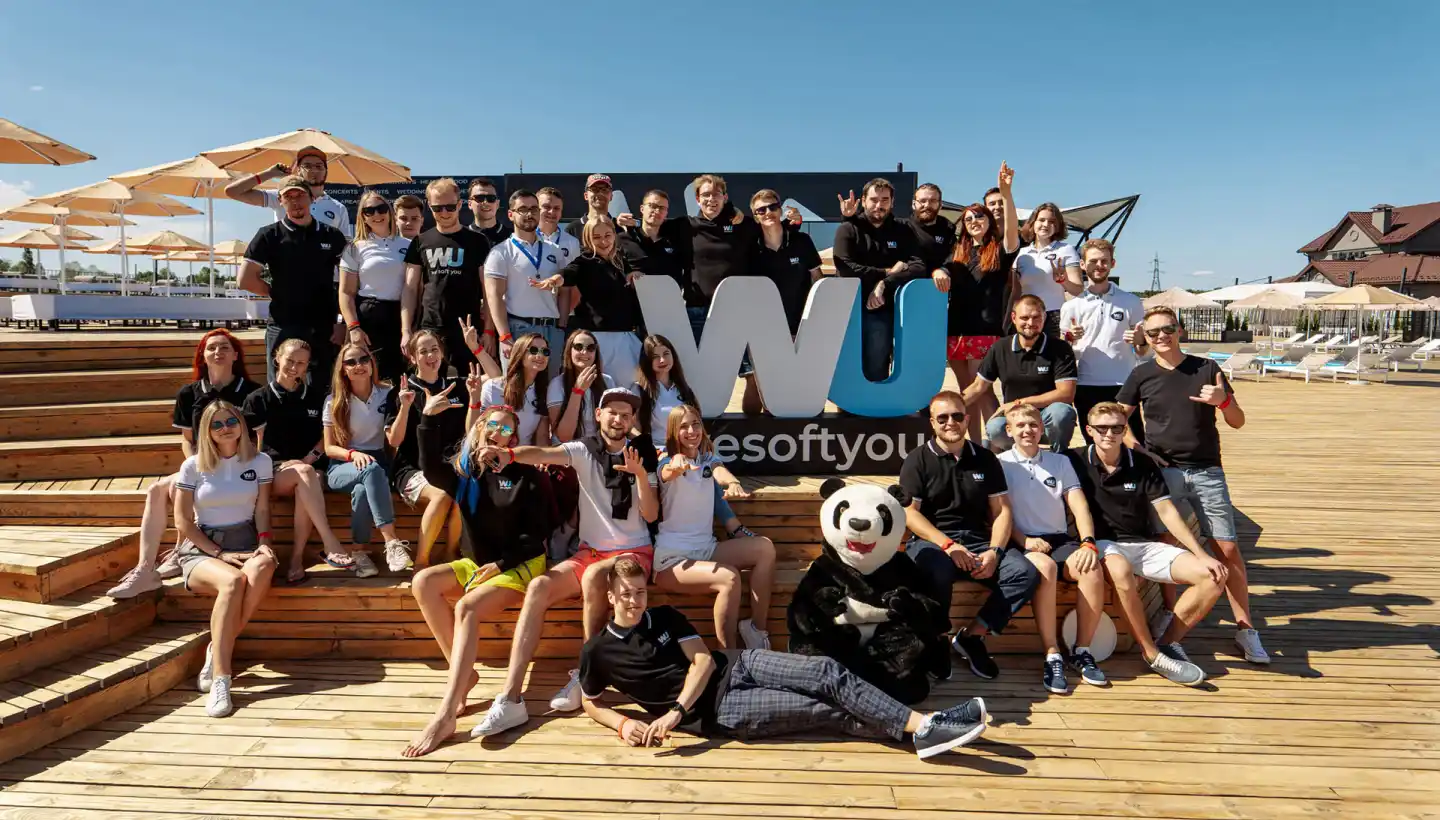 Why Choose Us?
Partner with WeSoftYou for your custom software development: we stand out in ways that matter to your business.
Providing A to Z services
WeSoftYou creates scalable and resource-resistant apps by turning your ideas into code. Whether you'd like an MVP, a custom SaaS app, or an innovative and revolutionary product, we'll be there to help you achieve your dreams.
Initial consulting
Before starting the development process for your solution, our team will provide you with a thorough MVP consultation, taking into account vital SaaS metrics like lifetime value, churn rate, gross margins, et cetera. We'll collaborate with you to assemble a team of middle- and senior specialists and embody the SaaS development services, help choose the finest technical approach, finish the SDLC based on the chosen tech stack, and generally have your back during our cooperation.
Complete legal compliance
WeSoftYou takes legal regulations seriously, as any SaaS product development company should. We work with classic NDAs, ensuring your products' integrity. Our approaches and solutions comply with regulations like GDPR, HIPPA, and others that may relate.
Competitive pricing
WeSoftYou offers professional, cost-effective services as a SaaS development company. We offer assistance with budget optimization based on your projects' requirements, providing engagement model variation.
Plenty of engagement models
At WeSoftYou, we provide multiple engagement models to suit your needs. You can choose from a fixed-price model, a time-and-materials basis (based on the time and resources we spend to produce your product), or a dedicated team at your disposal. Feel free to request the engagement model that best suits your requirements.
Professional workforce
WeSoftYou employs the top 3% of industry experts to ensure our clients can trust us as a leading SaaS development agency. This approach ensures that, as a team, we produce software that benefits our clients and provides value to their customers. You can rest assured that the professionals working on your project, whether at the middle or senior level, will be highly qualified.
IT world presence
The WeSoftYou talents are active members of the global IT community. Our reputation as one of the top B2B companies is based not only on our various services but also on our ongoing commitment to staying up-to-date with the latest industry developments. As speakers or visitors, we frequently attend tech conferences to learn new things and stay ahead of the curve.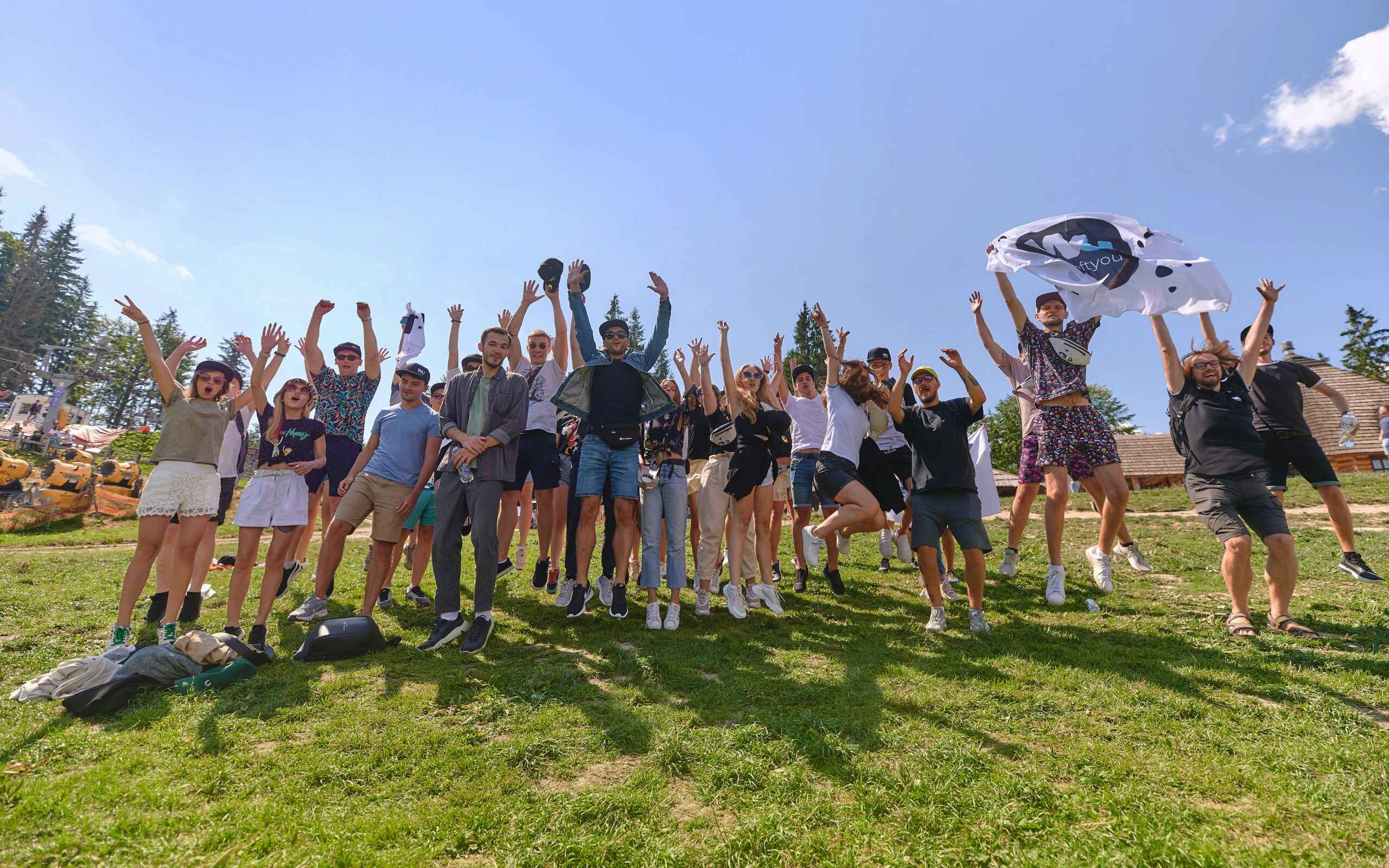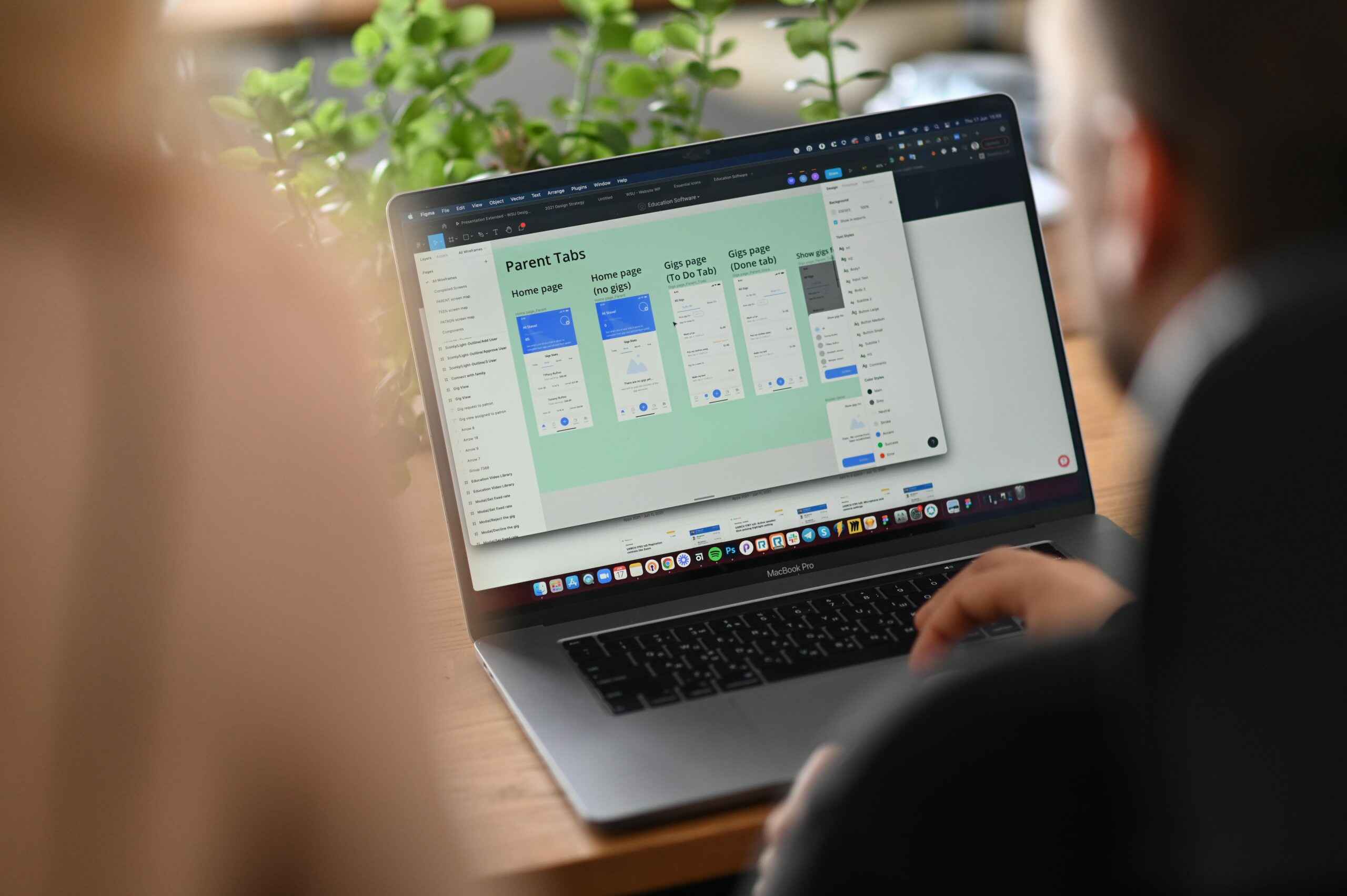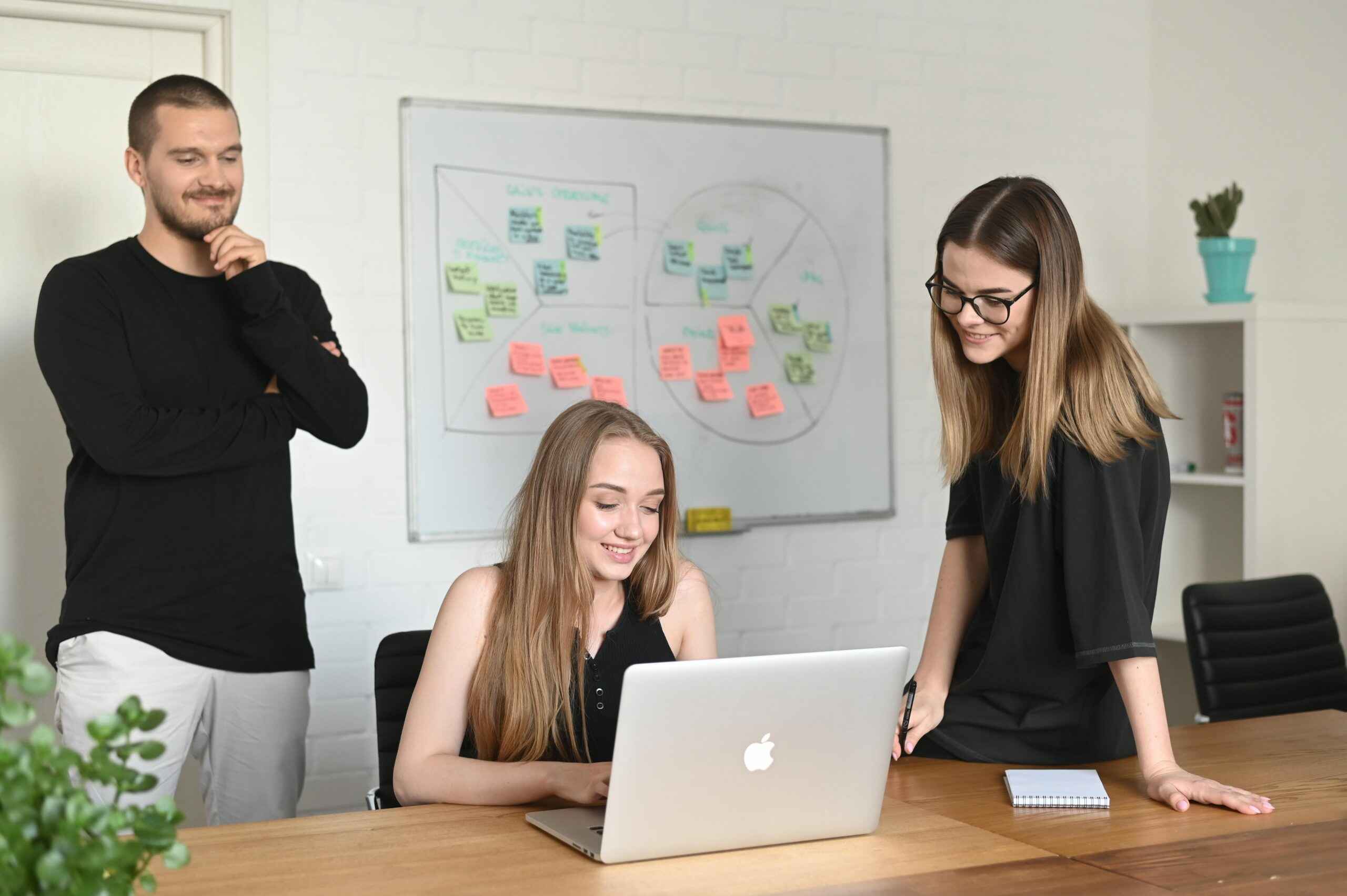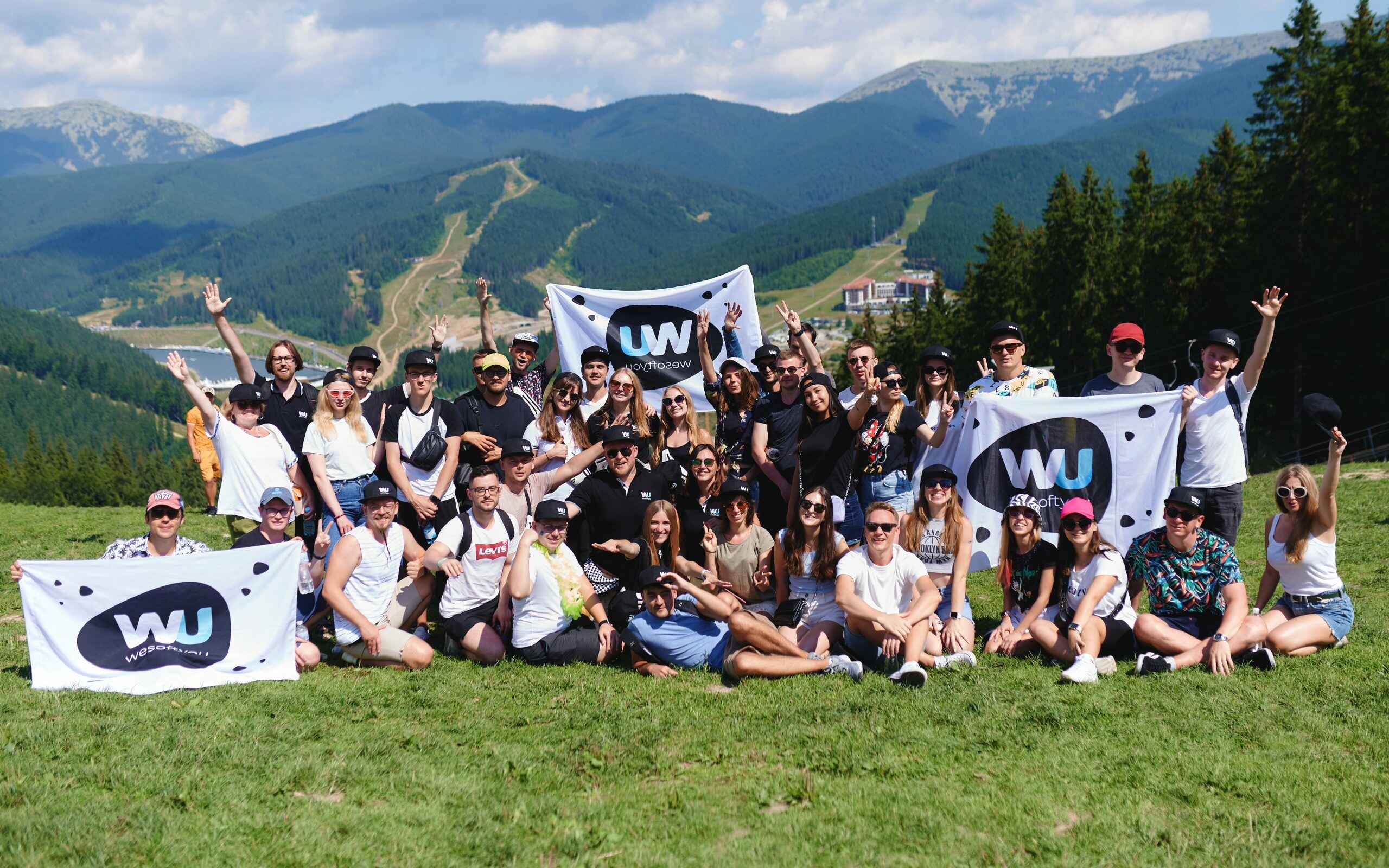 Awards
As a blockchain development company, WeSoftYou is proud to be recognized for its achievements by different partners worldwide.
breaktrough of the year 2019
100% job success
highlighted in forbes
2019
innovators of the year
2019
Top 1% in the world
by Clutch.co
FAQ
SaaS (Software as a Service) application development is creating software applications hosted in the cloud and accessed by users through a web browser or mobile device. SaaS programs are frequently made available by subscription, requiring customers to pay a regular cost in order to access the software.
SaaS application development involves creating and deploying digital solutions designed to meet the specific needs of users, whether that be in terms of functionality, usability, or integration with other systems. SaaS applications are typically developed using cloud-based platforms and frameworks, such as Amazon Web Services (AWS), Microsoft Azure, or Google Cloud Platform.
Usually, developing a custom SaaS application takes a few months to a year, with a side note that the exact timing will vary on the level of customization (MVP or full product), team size, and other more specific requirements. To get a more precise time estimation, contact our sales team for inquiry.
As a SaaS software development company, WeSoftYou has an extensive experience in custom software development, proved by several successful cases. Having stayed for over three years on the market, we worked with clients worldwide and won multiple awards. However, we believe in an individual approach. Contact our team to learn the specifics and see whether we can take your idea to the next level.
Our Reviews
Tech leaders from leading companies have trusted WeSoftYou to build impactful software.
Our Offices
Sales Office
701 Brazos St., Suite 550, Austin, TX 78701
See on the map

Headquarters
5A Vasyl Tyutyunnik St. Kyiv, Ukraine 02000
See on the map