UX Audit Services
Process that will help you identify the main problems in your product, the solution of which will increase the conversion rate of your product, improve usability and attract your users.
Let's audit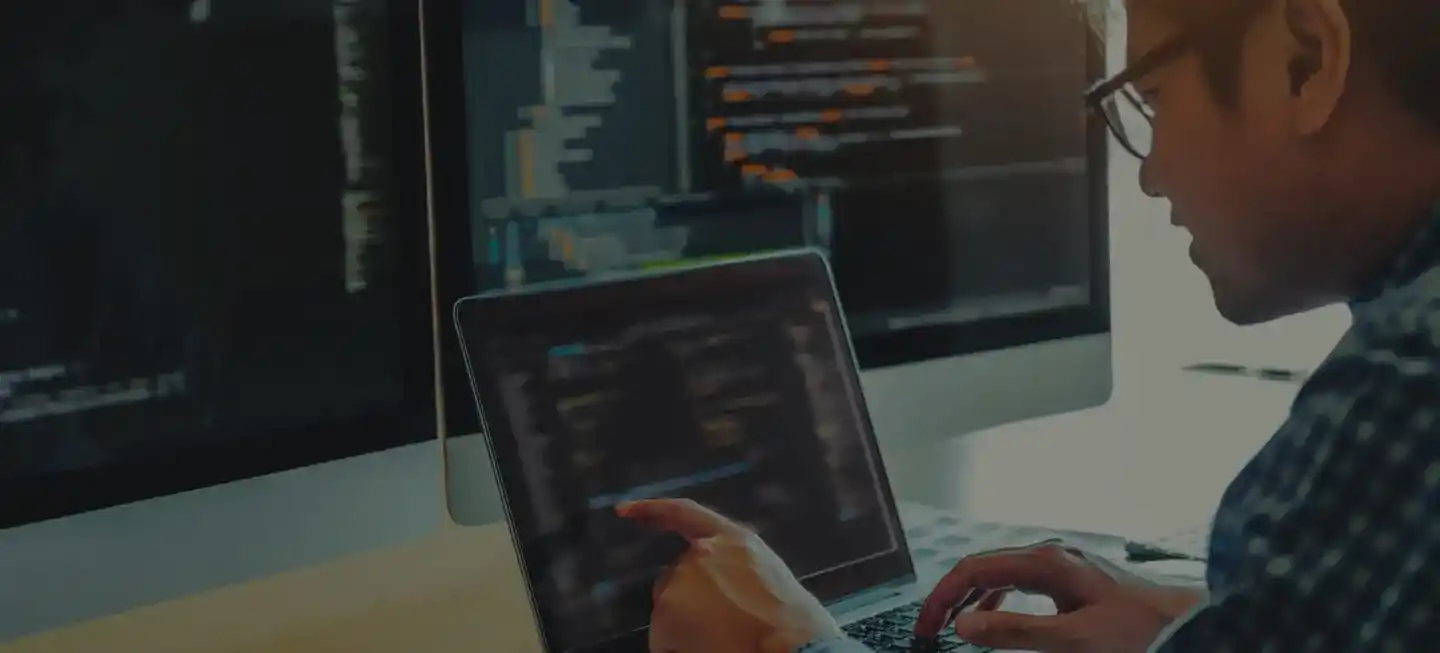 Common issues we see from the customers
72%
of online users won't return to a website after they had poor experience
42%
of users would leave a website if the page loads longer than 3 seconds
350%
rise of customer conversion rates can be achieved by frictionless UX
Why to make UX Audit?
Uncovering usability issues
We'll find our where do users experience the most difficulties
Seamless user journey
Discover what prevents your users from converting into your customers
Engagement, conversions & satisfaction
UX Audit can help to increase customer engagement, satisfaction, and conversions
How we do UX audits?
Clarifying the business objectives of the product
The most important thing at the first stages of the audit is to clarify the business goals of the project and the whole company. To do this, we conduct interviews and polls with company members. We ask general questions about why the product was designed the way it was, what pain points users encountered in using it, and what you would like to see in the end.
Outcome:
Business model canvas
Service blueprint
Impact effort map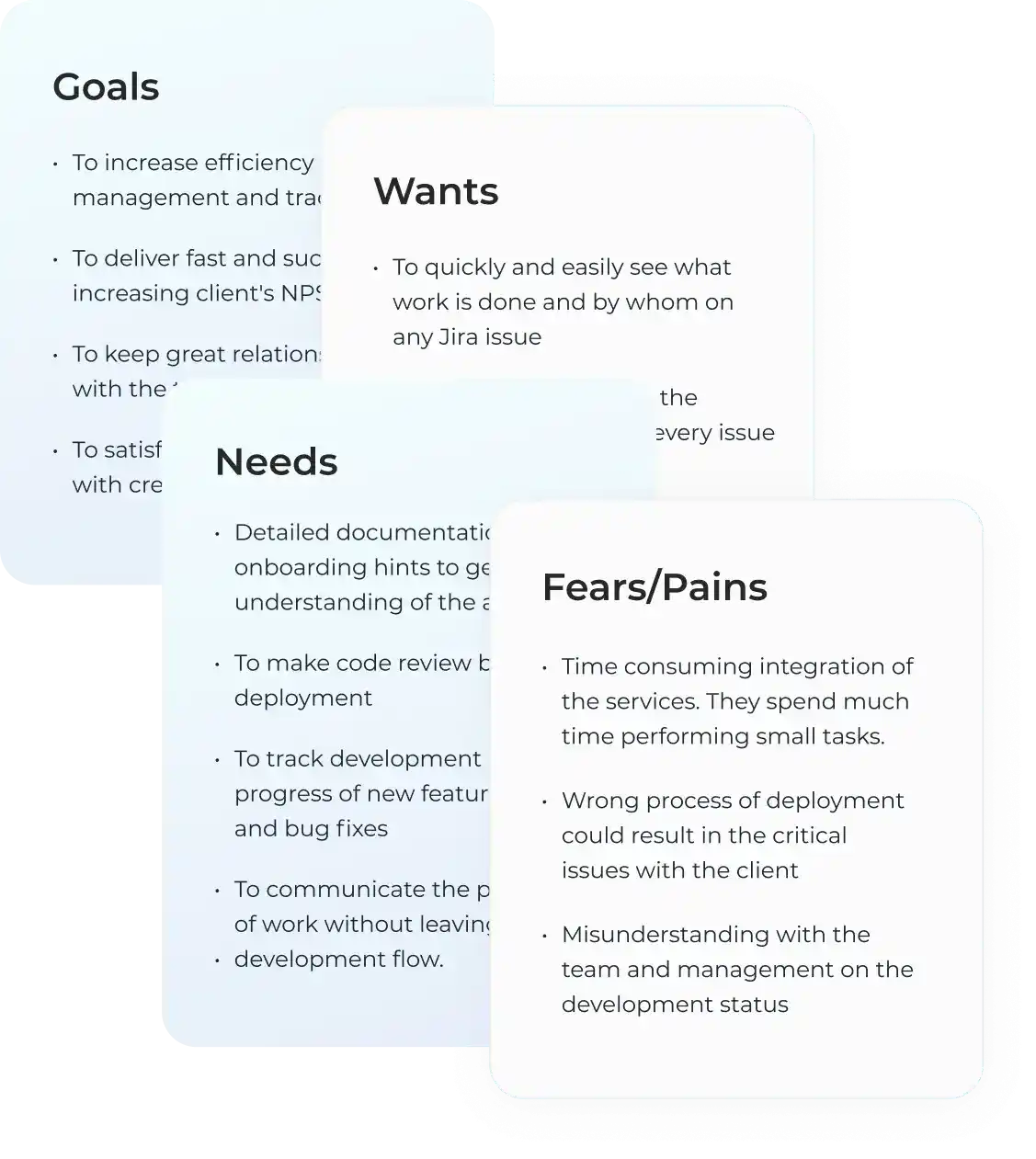 Let's get to know your users better
This is one of the most informative parts of the audit. We communicate with you and find out all the information that you know about your clients. Then, our task is to conduct usability testing with several users. This will clearly show how users interact with your product and what difficulties they face before taking the targeted action.
Outcome:
Videos of all testing sessions
Screenshots of the most problematic pages
Full report with user's problems
Exploring analytics metrics
Analytics data are valuable for auditing as they provide insights into crucial data such as conversions or exits, where users come from, how long they have been on the site, where they click most, etc. We also conduct competitor analysis to see how similar products and their users live.
Outcome:
Web analytics report
Competitors analysis report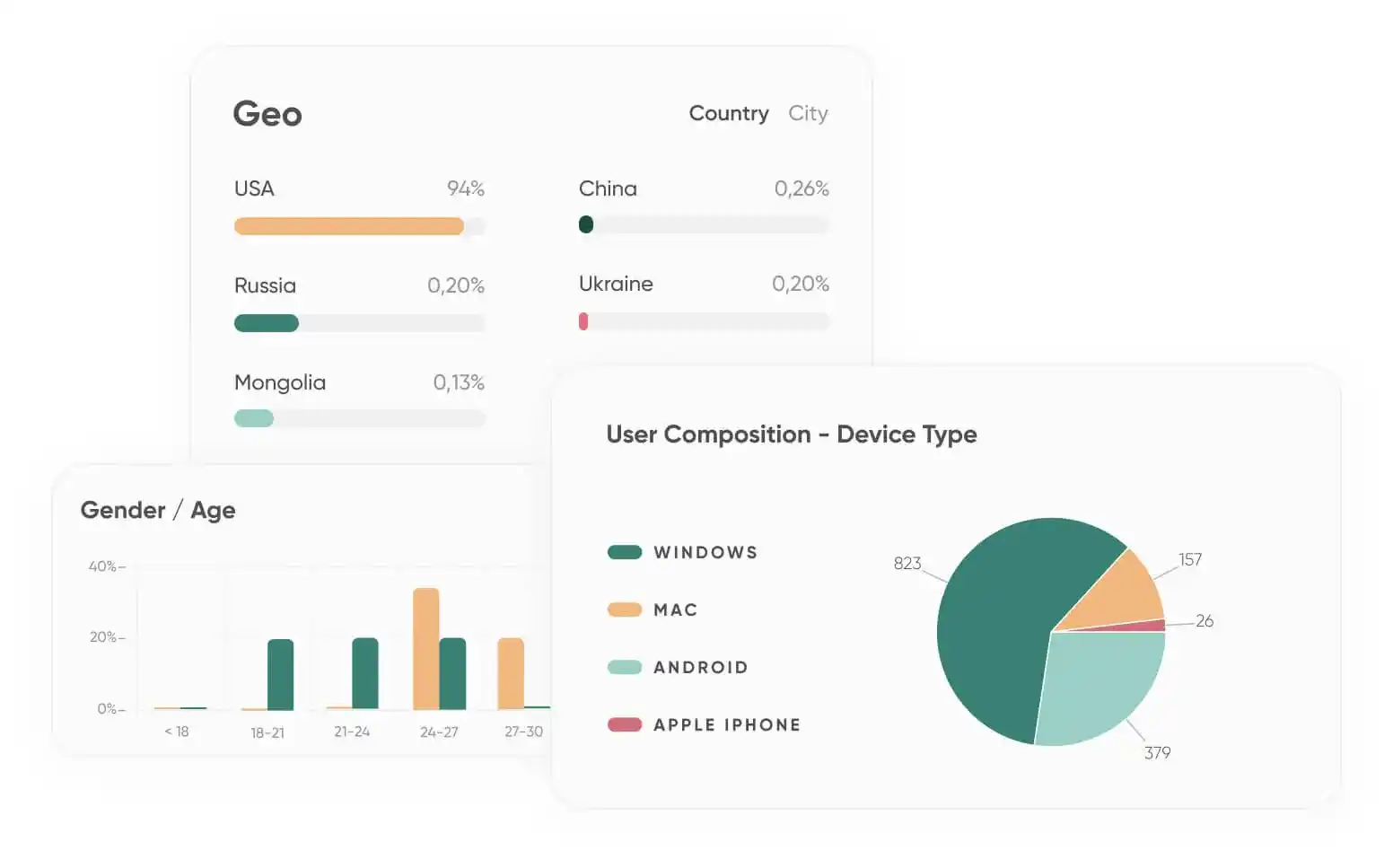 Heuristic product evaluation
Another important task of UX auditing is the heuristic assessment of the interface. This is a fairly quick method, which uses a set of principles and rules to understand how clear and easy to use the interface is. Also, testing the interface using these principles will help you figure out potential obstacles to achieving the goal.
Outcome:
Report with screenshots of problem screens (highlighting problem areas and ways to solve them)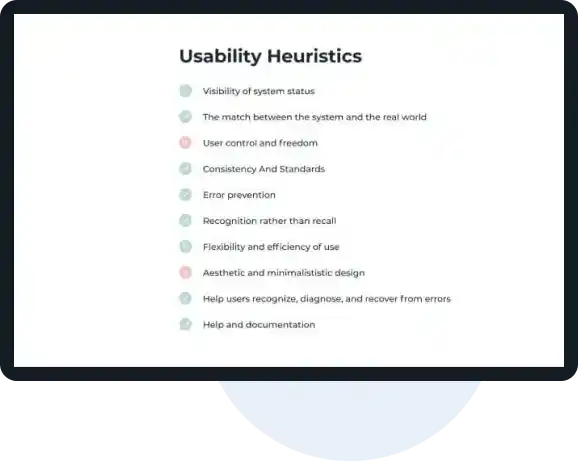 Upon completion of UX audit, you get
Full reports from
each UX audit stage
Solutions for every problem found in the interface
Determination of priorities for the upcoming work
Do you want to audit your project?
Drop us a line and we will check your project
Get free consultancy

UX audit cases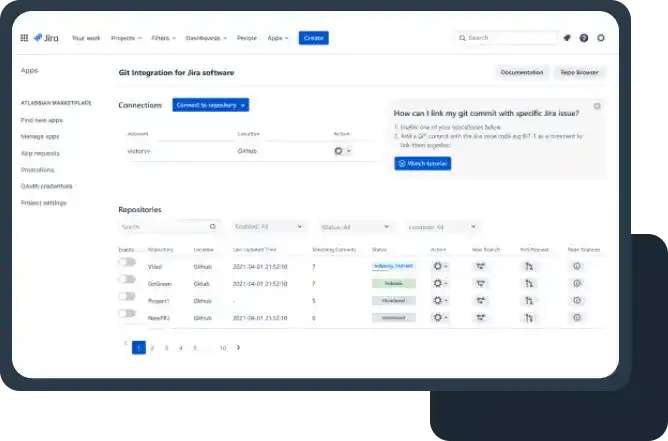 Integrations by Bitband
WeSoftYou was working on the improvement of the conversion rate during onboarding of the Bitband plugin. Roughly, for every 100 trials of this app, 5 converted into customers. after UX audit, this increased to 30%.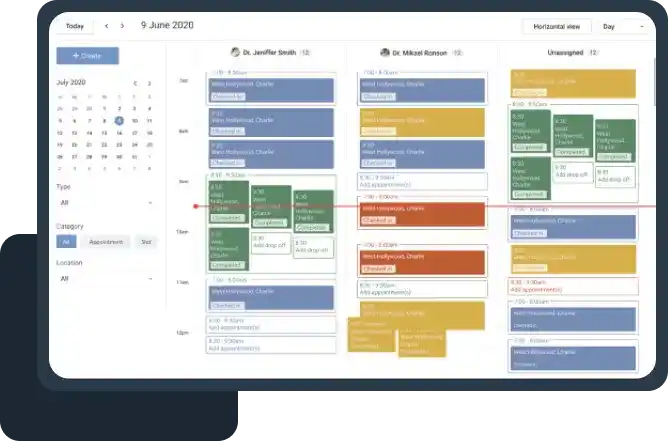 Modern Animal
WeSoftYou was challenged to work on one of the tools to provide the highest level of care to animals. We held the UX audit for the existing product: calendar with the custom booking system for all the managers, members, and staff of the company to make quick appointments.
LEARN MORE
Do you have any questions?
1. How long does an UX audit take?
The steps included in a UX audit will vary depending on the time and budget allotted to the project. Some audits will only last a day or two, while others can last several weeks.
2. Should we provide you with users?
No, users are not required for performing UX audit. It is usually done by UX designers who analyze your product against generally accepted UX standards & practices. As a rule, users are involved during usability testing when they actually use the product & give their feedback regarding it.
3. Who will workon UX audit?
Mainly, UX audits are performed by UX designers, although sometimes UX researchers and UI designers can also be involved. Everything depends on the size of the project analyzed & your goals. UX audits with greater scope might sometimes require assistance of a Project Manager or a Design Lead.
4. Ok, UX is done – what's after?
UX audit is only the first step of improving your product's performance. Based on the list of UX recommendations we provide, you can redesign your product implementing the fixes and proceed to development. UX audit findings might also allow you to shape & build new strategy for your product development.
Our Offices
Sales Office
701 Brazos St., Suite 550, Austin, TX 78701
See on the map

Headquarters
5A Vasyl Tyutyunnik St. Kyiv, Ukraine 02000
See on the map