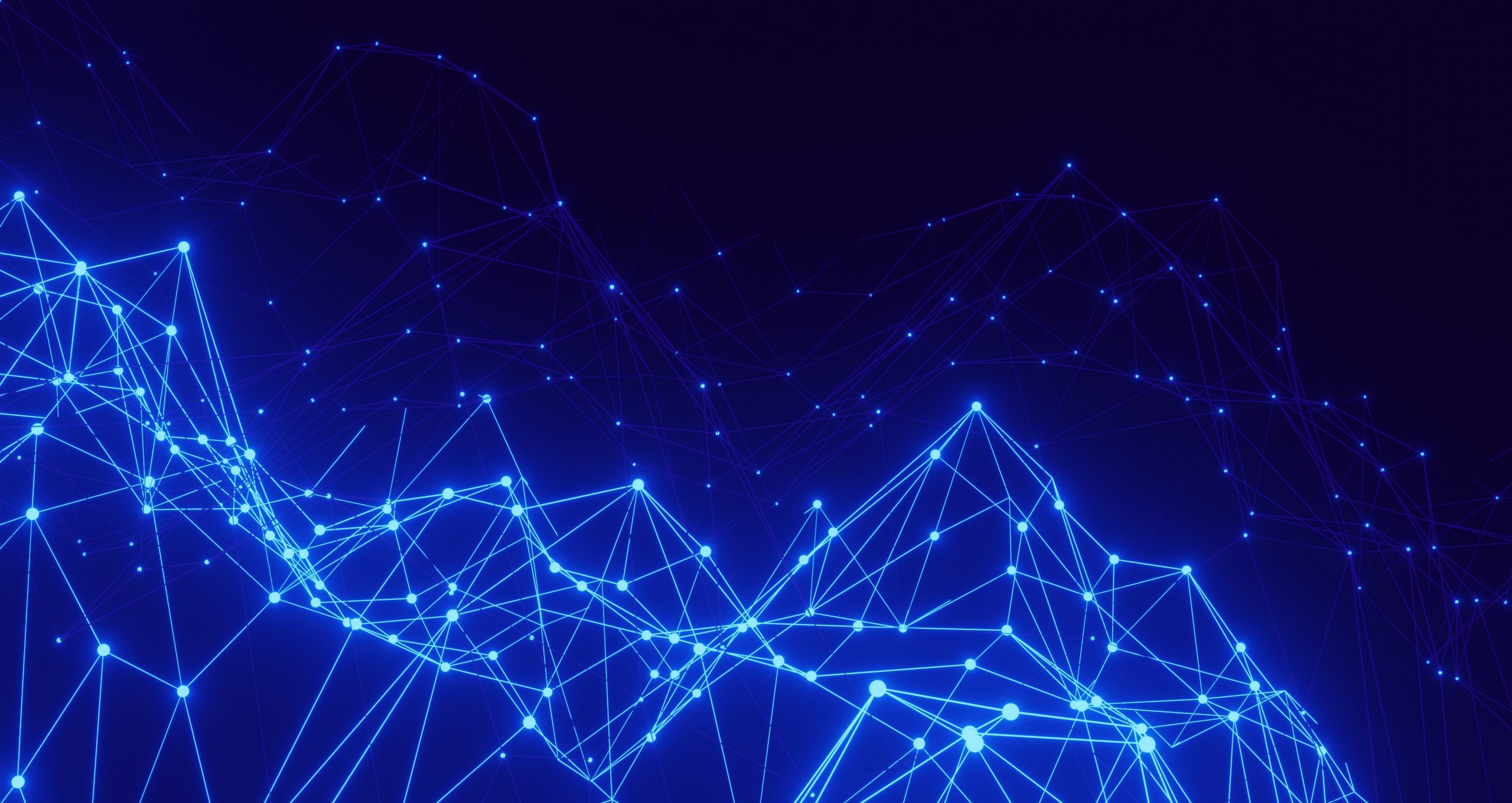 NFT Marketplace Development Company
Reach a global audience, monetize your digital creations, and provide collectors with a seamless trading experience. As an NFT marketplace development platform, WeSoftYou will enable your business to gain these advantages of Web3 collecting.
Get a consultation
NFT Marketplace Development Services We Provide
Our engineers deliver NFT marketplace development solutions of any complexity.
Custodial NFT marketplace
Create a marketplace like Nifty Gateway, where the platform holds custody of assets on behalf of the users. Enable artists and collectors to sell, buy, and list NFTs without connecting their wallets to ensure a more straightforward user experience.
Non-custodial NFT marketplace
Provide users with full control and custody of their NFTs. Let them connect their personal wallets to the marketplace and directly interact with the blockchain for transactions. Prioritize decentralization, security, and user autonomy. Users will gain complete ownership of their NFTs outside of the marketplace.
NFT smart contract development & audit
We design, develop, and double-check smart contracts for NFT minting. These programs define each token's unique characteristics, ownership, and transferability. Our specialists ensure the integrity, authenticity, and traceability of NFTs in the blockchain ecosystem.
NFT collection launch
Create and mint a collection of unique digital assets with a common theme, style, or purpose. Design the artwork or content for the NFTs or adapt your product to a non-fungible token. With our services, you can define the attributes and properties of each token. Set the initial pricing and distribution strategy and deploy the collection on a blockchain platform.
NFT auction development
We can design a platform or functionality that lets users participate in auctions to buy and sell non-fungible tokens. As a result, sellers can list their NFTs for bidding and interested buyers can place bids on the items. Include features like bid tracking, auction countdowns, bid increments, and automatic bidding.
NFT marketplace mobile integration
Take your NFT marketplace solution to Google Play and App Store as a fully functioning mobile application. WeSoftYou provides cross-platform mobile platform development services.
Technologies We Use
WeSoftYou is an NFT marketplace developer that only works with modern and relevant tech stack. Here are the technologies we use in our NFT-related projects:
Our NFT Marketplace Development Process
Our NFT marketplace development service consists of several core stages.
Determining the marketplace type
Based on your requirements, the WeSoftYou team defines your marketplace type. Usually, it's either universal or niche. Niche marketplaces have a better hand with a devoted community. In turn, universal ones attract a larger audience.
Choosing a blockchain
After completing the advisory, we handle technical parameters starting with blockchain. Choose your preferred blockchain for your NFT marketplace – WeSoftYou will deal with any preferred platform. Our expertise covers multiple approaches to blockchain development, providing enhanced flexibility and compatibility.
UI/UX Design
Our designers create an appealing and convenient user interface based on your requirements and NFT marketplace type. We always keep in mind the convenience of artists and collectors. Our experts pay thorough attention to straightforward UX. We ensure smooth processes of minting, showcasing, making deals, and holding auctions.
Development
Next, it's time to implement smart contracts and develop front-end and back-end components. Also, we ensure security and compliance measures like KYC/AML protocols and safe storage solutions. WeSoftYou handles all technical aspects of your NFT marketplace and conducts comprehensive testing afterward.
Deployment
We cover your marketplace establishment and ensure a smooth customer onboarding process. Our developers write, test, and deploy new code while monitoring each update's quality. We assess the platform's agility in adapting to changes in user preferences and needs. This approach guarantees a responsive and user-centric experience.
Maintenance
We provide comprehensive support throughout your NFT marketplace's lifecycle. Our team identifies and resolves bugs, ensuring smooth operations. Also, we collaborate with you to design and implement new features for future releases. This way, you will keep your marketplace innovative and competitive. Upon launch, we offer ongoing assistance, support, and regular checkups.
Migration And Upgrades
We introduce new features and modernize the approach to enhance your NFT platform if required. Our team will address the existing issues and seamlessly migrate an old system into a new environment. We will keep your platform up-to-date, efficient, and aligned with evolving industry standards. Thus, we ensure your solution's competitiveness and optimization for the best user experience.
Benefits of Our NFT Marketplace Development Services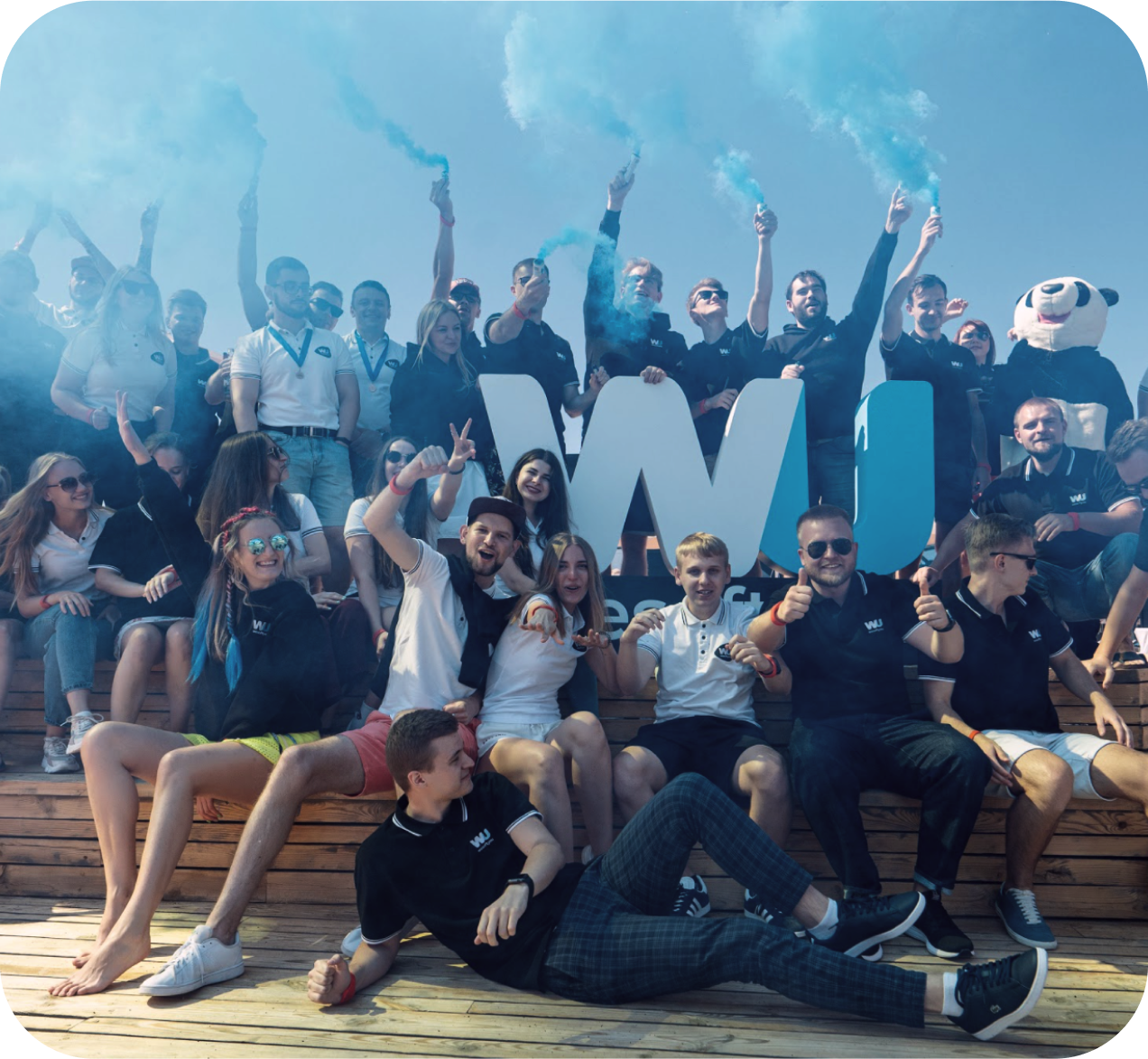 Increase Visibility for Creators
NFT marketplaces provide a digital platform for artists, musicians, designers, and other creators to showcase and monetize their works. Such solutions help them reach a global audience and gain exposure. Also, it's a perfect way to connect directly with collectors and enthusiasts interested in digital art.
Unlock Monetization Opportunities
With the help of NFTs, creators monetize their digital assets in new, unique ways. They sell limited-edition digital art, music, collectibles, virtual fashion items, and more. As a result, professionals retain ownership rights or earn royalties from subsequent sales.
Ensure Ownership Verification and Authenticity
NFTs rely on blockchain technology, providing a decentralized and tamper-proof ownership and transaction history record. Moreover, no one can duplicate them. For a client, it guarantees their purchase's authenticity and provenance. It gives them confidence in the ownership and uniqueness of the acquired NFTs.
Eliminate Intermediaries
Traditional art and collectibles markets often involve intermediaries like galleries, brokers, or auction houses. It adds complexity and costs to the transaction process. In contrast, NFT marketplaces enable peer-to-peer transactions. Such solutions eliminate the need for intermediaries and involve direct interactions between buyers and sellers.
Programmability and Interoperability
Program your tokens with additional functionality, like royalties, unlockable content, or utility within specific applications or platforms. Let creators add value to their digital assets and enable interoperability with other platforms or ecosystems.
Secondary Market Opportunities
Provide a platform for secondary market trading apart from selling initial tokens. This way, NFT owners can resell their assets and profit from demand that increases over time.
Customization and Branding
With customization options, businesses and creators can tailor the marketplace's branding, user interface, and functionality to align with their unique identity and requirements.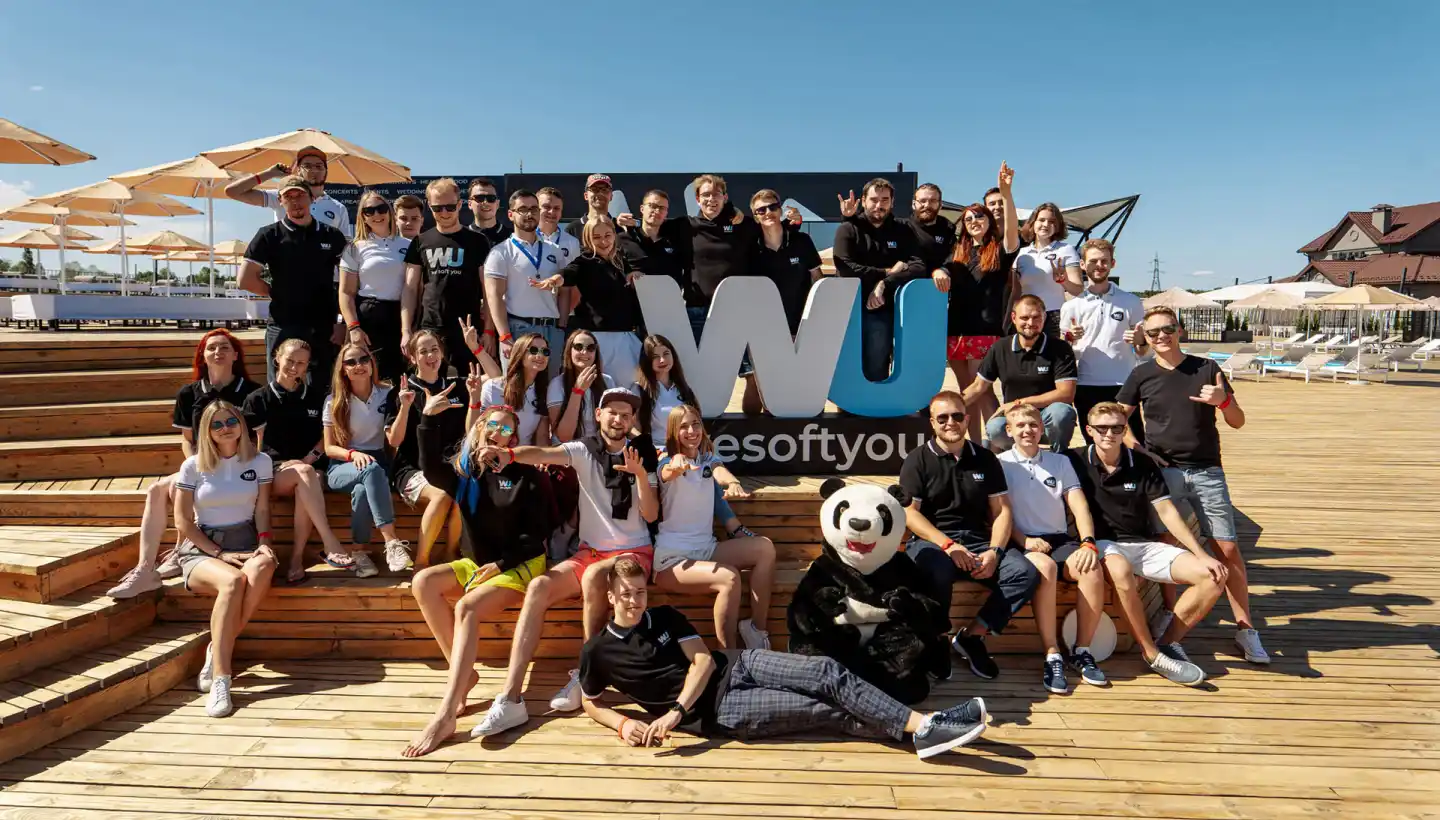 Why Choose Us
Why should you stick with WeSoftYou as an NFT marketplace development company? Let us answer this question.
Impeccable Web3 expertise
With rich experience, WeSoftYou brings expertise and insights to the table. Our portfolio showcases compelling projects and deliverables. But it's our team's genuine passion that truly sets us apart. We love what we do, which reflects our work's quality.
Blockchain conferences regulars
WeSoftYou actively participates in industry events like Blockchain Expo and CryptoWorldCon, where blockchain development businesses converge. We are distinguished speakers sharing insightful commentary and enthusiastic attendees seeking to expand our knowledge. We always stay up-to-date with the latest trends and value continuous engagement within the blockchain community.
Providing flexible engagement models
WeSoftYou offers several engagement model options. Just pick the one that's most convenient for you. Choose a fixed-price service or a time-and-materials approach (based on the time and resources we used to generate your product). Alternatively, employ a dedicated team, which suits for long-term collaborations.
Legal compliance and reliability
We guarantee fully compliant NFT marketplace development services. WeSoftYou works in accordance with European B2B contracts. We comply with GDPR and sign the NDA with every client. Moreover, our legal staff effectively detects every significant update, keeping a close eye on changing legislation.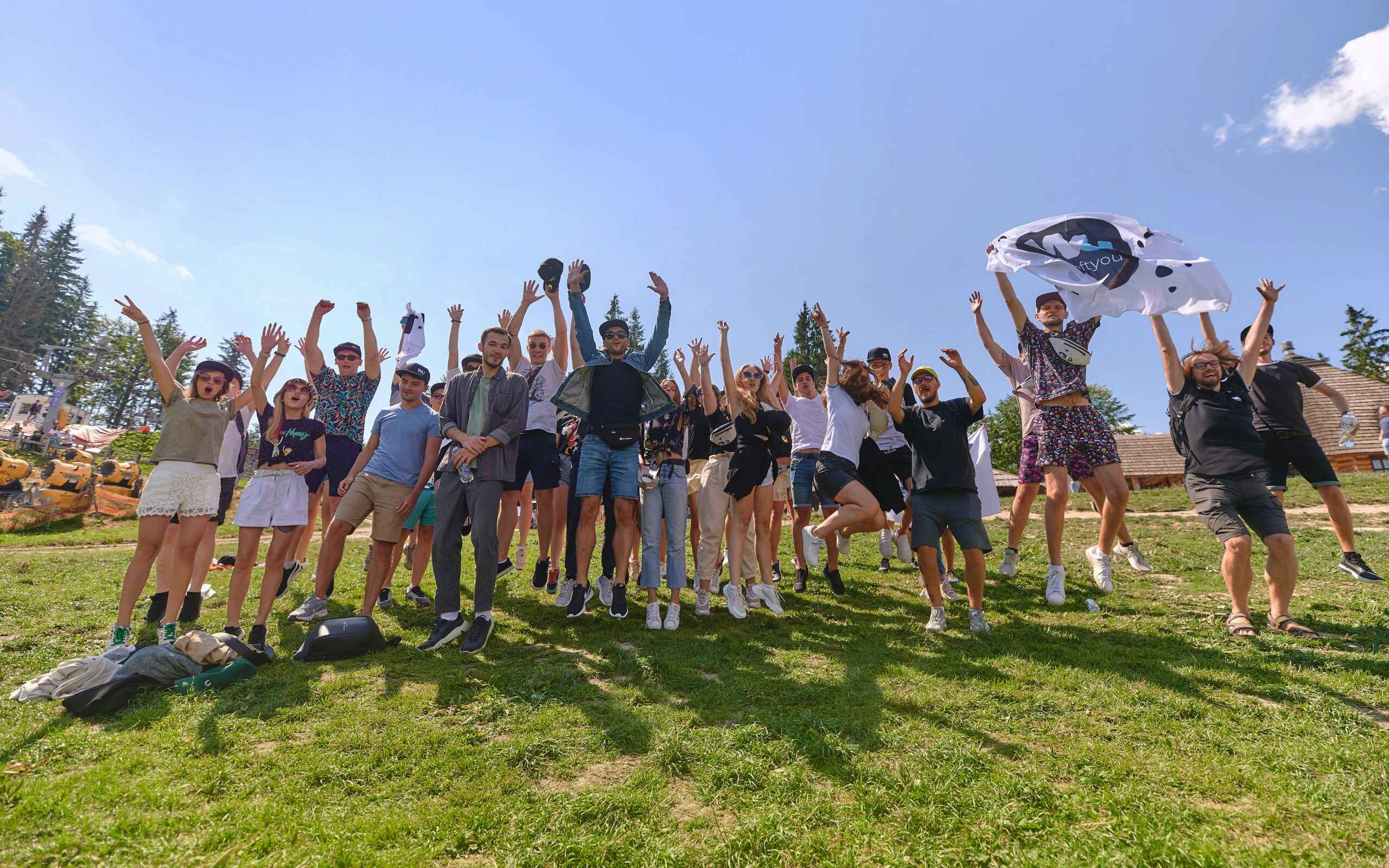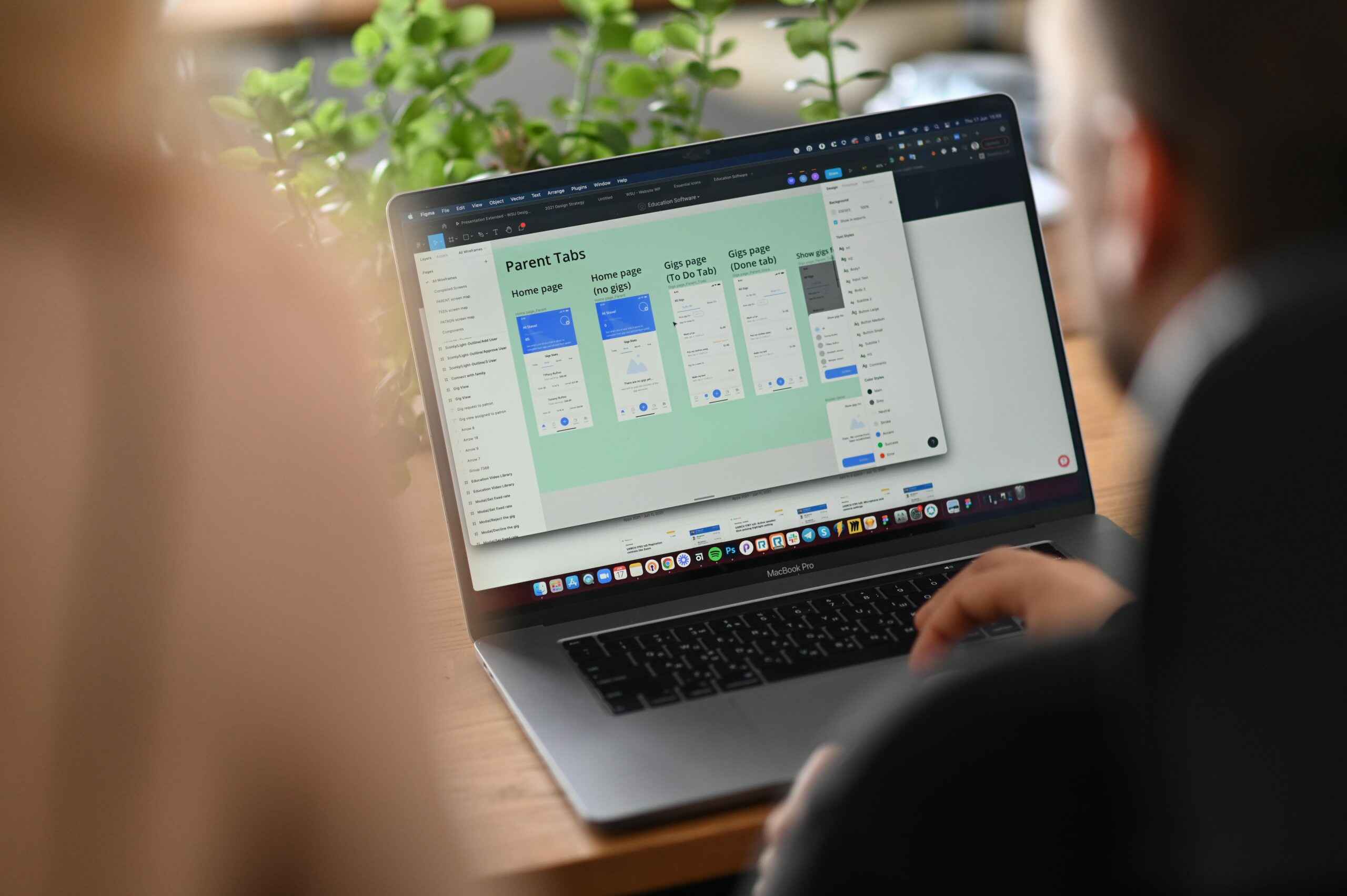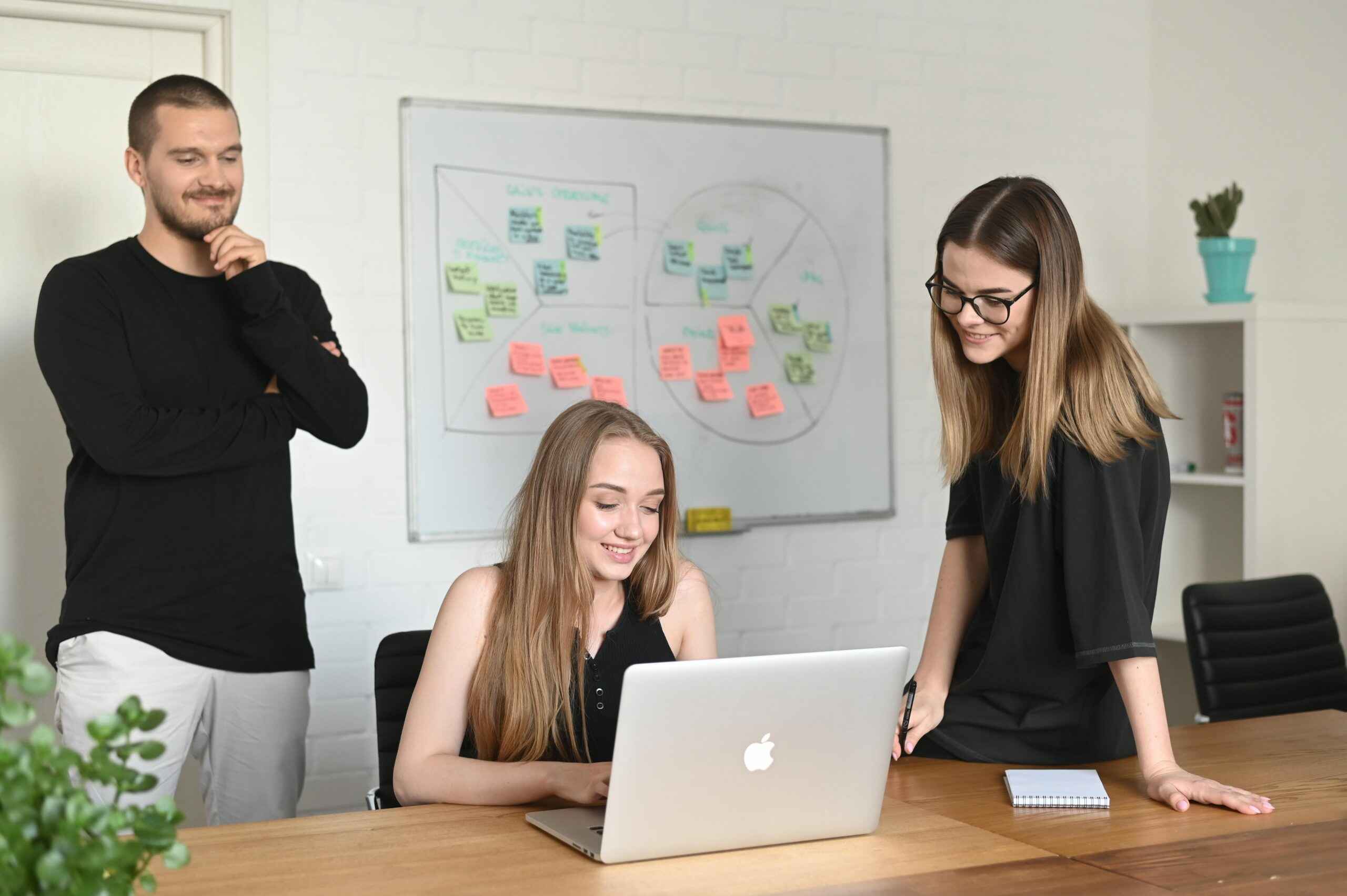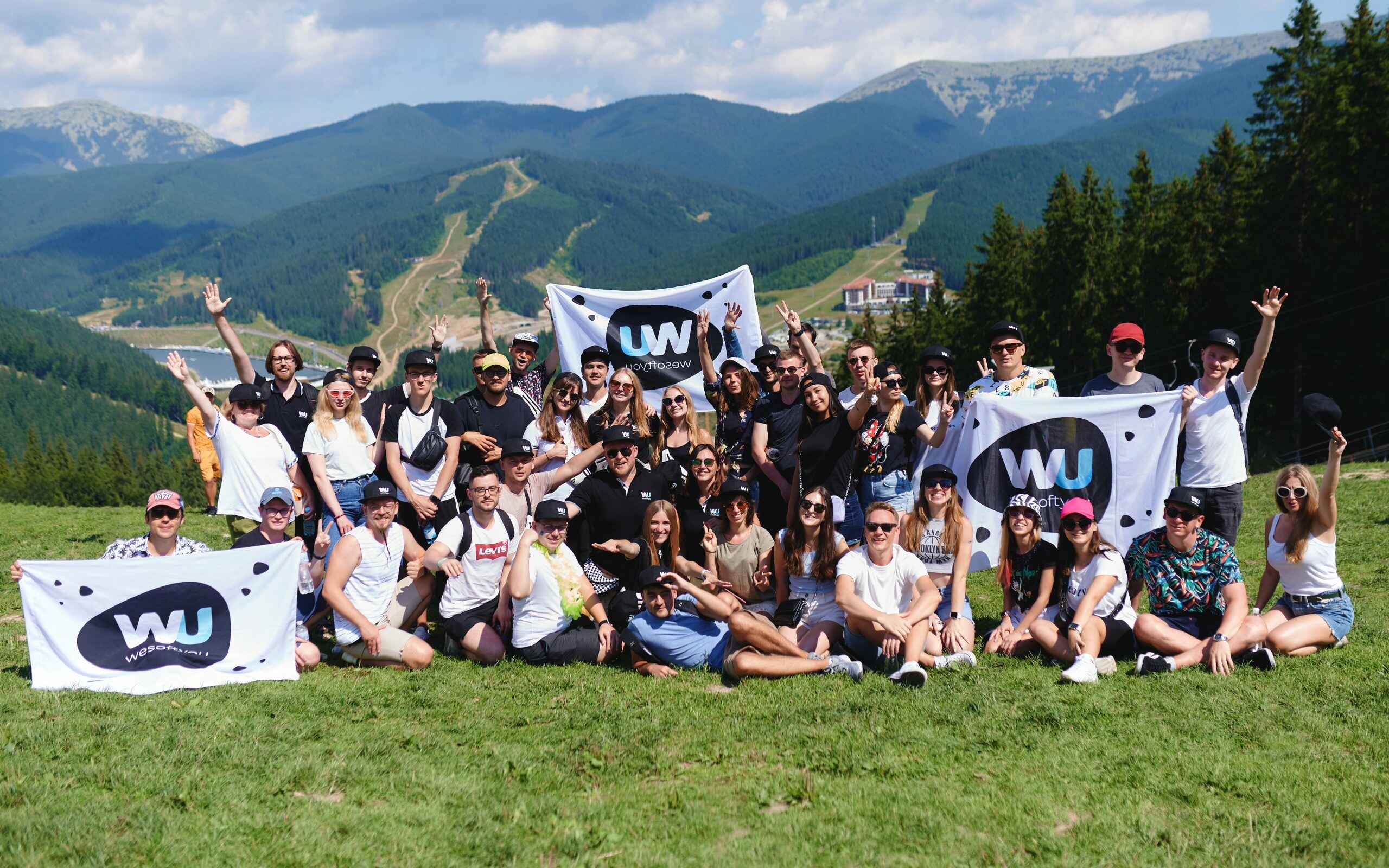 Awards
As a blockchain development company, WeSoftYou is proud to be recognized for its achievements by different partners worldwide.
breaktrough of the year 2019
100% job success
highlighted in forbes
2019
innovators of the year
2019
Top 1% in the world
by Clutch.co
FAQ
The cost of NFT marketplace platform development usually starts in the tens of thousands of dollars for a basic marketplace. And it can go up to hundreds of thousands or even millions of dollars for more complex and feature-rich projects. The final cost depends on the specific requirements, scale, and customization needed for a particular marketplace.
The development timeline for building an NFT marketplace may be from one to two months for a basic marketplace with core functionalities. In contrast, developing a complex solution with advanced features and customization takes several months or even longer. The exact duration depends on your project scope, team size, resource availability, and the desired functionalities' complexity.
The main features of an NFT marketplace normally include the following:
The ability to buy, sell, and trade NFTs

NFT listing and search functionality

Transaction management

Secure wallet integration

Smart contract functionality for ownership verification and royalties

User profiles and portfolios

A user-friendly interface for browsing and discovering NFTs
Additional features include auction functionality, bidding, collections, social features, customization options, and more.
Our Offices
Sales Office
701 Brazos St., Suite 550, Austin, TX 78701
See on the map

Headquarters
5A Vasyl Tyutyunnik St. Kyiv, Ukraine 02000
See on the map