Social network and NFT Marketplace combined platform
Creato Ranch
Creato Ranch - NFT Crypto Art App
Project duration
May 2021 - May 2022
Technology
React Native
TypeScript
Creato Ranch is the first and only platform to combine an NFT marketplace with a social network 🏃
With Creato Ranch's user-friendly mobile app, creators, curators, and collectors can effortlessly navigate the platform and access its wide array of features. For creators, the app provides a streamlined process for listing and selling their digital assets as NFTs. With just a few simple steps, artists can upload their work, set prices, and engage with potential buyers. Whether you're an established artist or an up-and-coming talent, Creato Ranch empowers you to reach a global audience and gain recognition for your creations.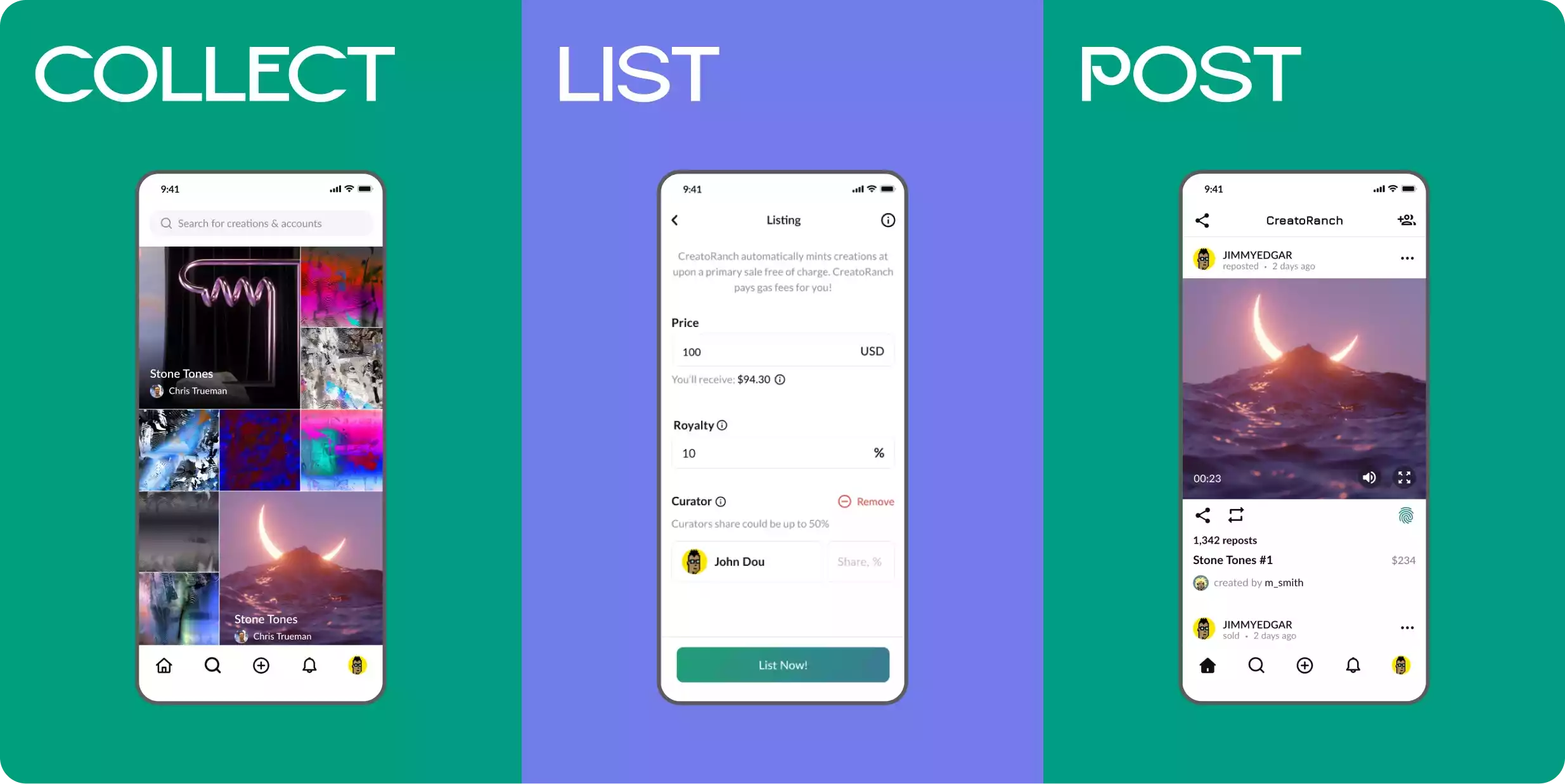 Results ✨
400+
active users in two months since the release
NFT.NYC
The App has been presented on NFT.NYC conference
USD & cryptocurrency
The app supports both USD and cryptocurrency payments
Project goals ⚡️
Be the first to launch a unique app where creators can list their NFTS and collectors can buy their creations
Create an easy-to-use app so that anyone familiar with social media quickly understands how to navigate, post, create lists, and transact with a simple entry point
Develop a product with a user-centric approach
Challenges ⛰
01.
Tight Deadlines: In 8 weeks, create an app that combines a marketplace with a social network allowing users to mint and list creations quickly and inexpensively for selling and expanding their digital reach
02.
Developing a Scalable Backend Architecture: Designing and implementing a robust backend infrastructure that can handle high traffic, rapid data processing, and concurrent user interactions, ensuring seamless performance and scalability as the user base grows.
The process 🚧
The development process of Creato Ranch was an exciting journey that exemplified our company's expertise and commitment to innovation. With a clear vision in mind, our talented team embarked on a fast-paced journey to create a revolutionary app that combined a marketplace with a social network for creators, curators, and collectors. The development process was marked by meticulous planning, efficient resource allocation, and effective collaboration. We meticulously crafted an intuitive user interface, implemented robust security measures, integrated blockchain technology.
Stages 🎢
01.
Planning and Requirements Gathering: conducted market research and defined project goals and target audience; gathered detailed requirements and established key features
02.
UI/UX Design and Prototyping: collaborated with designers to create an intuitive and visually appealing interface; developed wireframes, prototypes, and interactive mock-ups for user testing
03.
Backend Development and Blockchain Integration: designed and implemented a scalable and secure backend infrastructure; integrated blockchain technology for NFT transactions and ownership verification
04.
Frontend Development: translated UI/UX designs into responsive and interactive frontend components; developed user-friendly forms, screens, and navigation flows
05.
Marketplace and Social Network Functionality: implemented features for users to mint and list creations as NFTs; developed search, filtering, and social networking capabilities
06.
Testing, Quality Assurance, and Security: conducted comprehensive testing for functionality, performance, and security; addressed bugs and resolved issues for a seamless user experience
07.
Deployment, Launch, and Post-Launch Support: prepared the app for deployment on relevant platforms (iOS, Android); optimized performance
Team composition 👨‍💻
3 Mobile Developers
1 QA Engineer
1 Project Manager
Technology stack ⚙️
Front-end: React Native, Typescript, MobX, React Navigation, Firebase (Auth, FCM, Dynamic Links), Stripe
Integration: Crypto Wallets
Core features 💻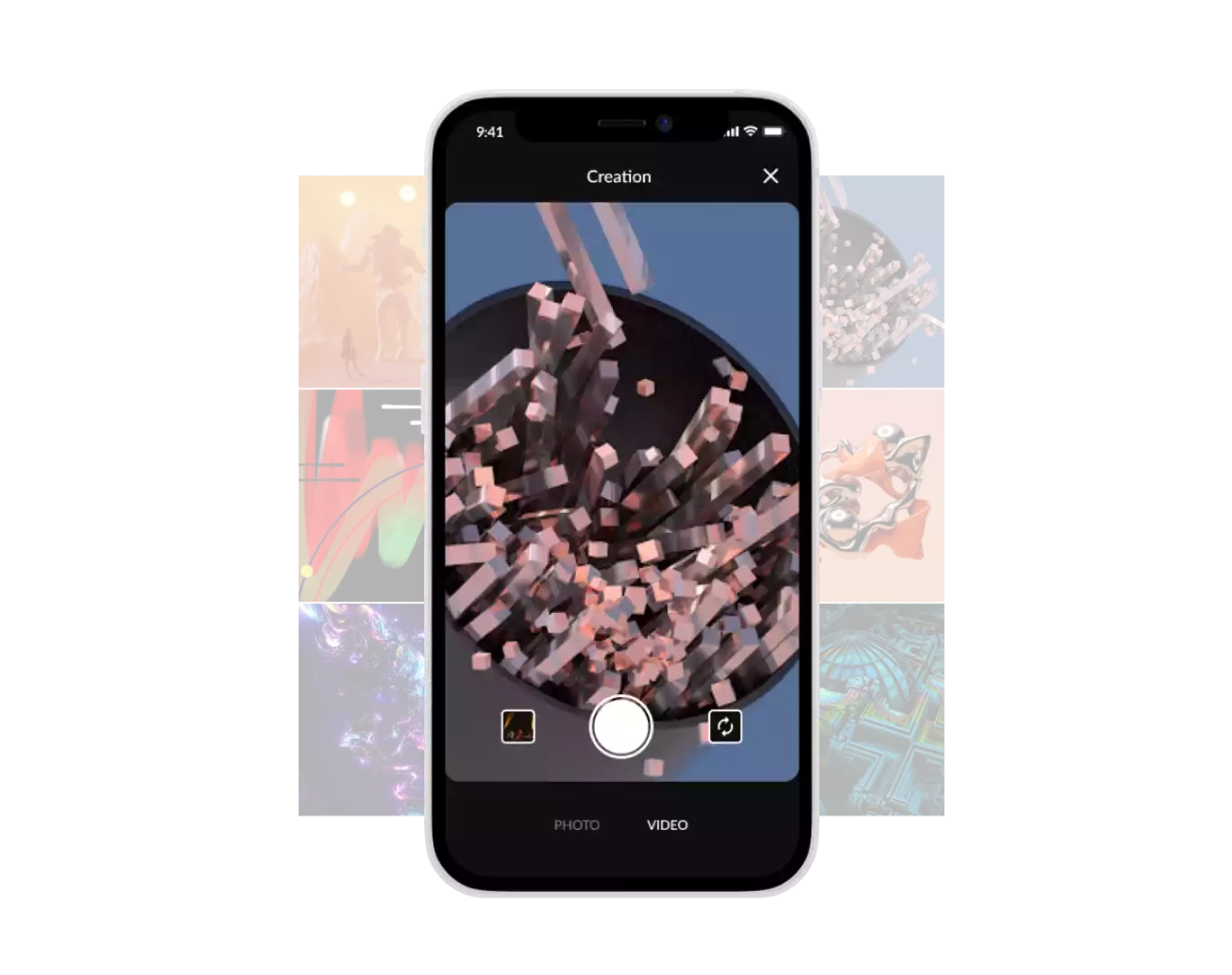 Upload video & photo of the creations
Creators post their creations-art, music, photography, video, anything-and their followers repost them. This is how creations proliferate across the App network and how creators expand their digital reach.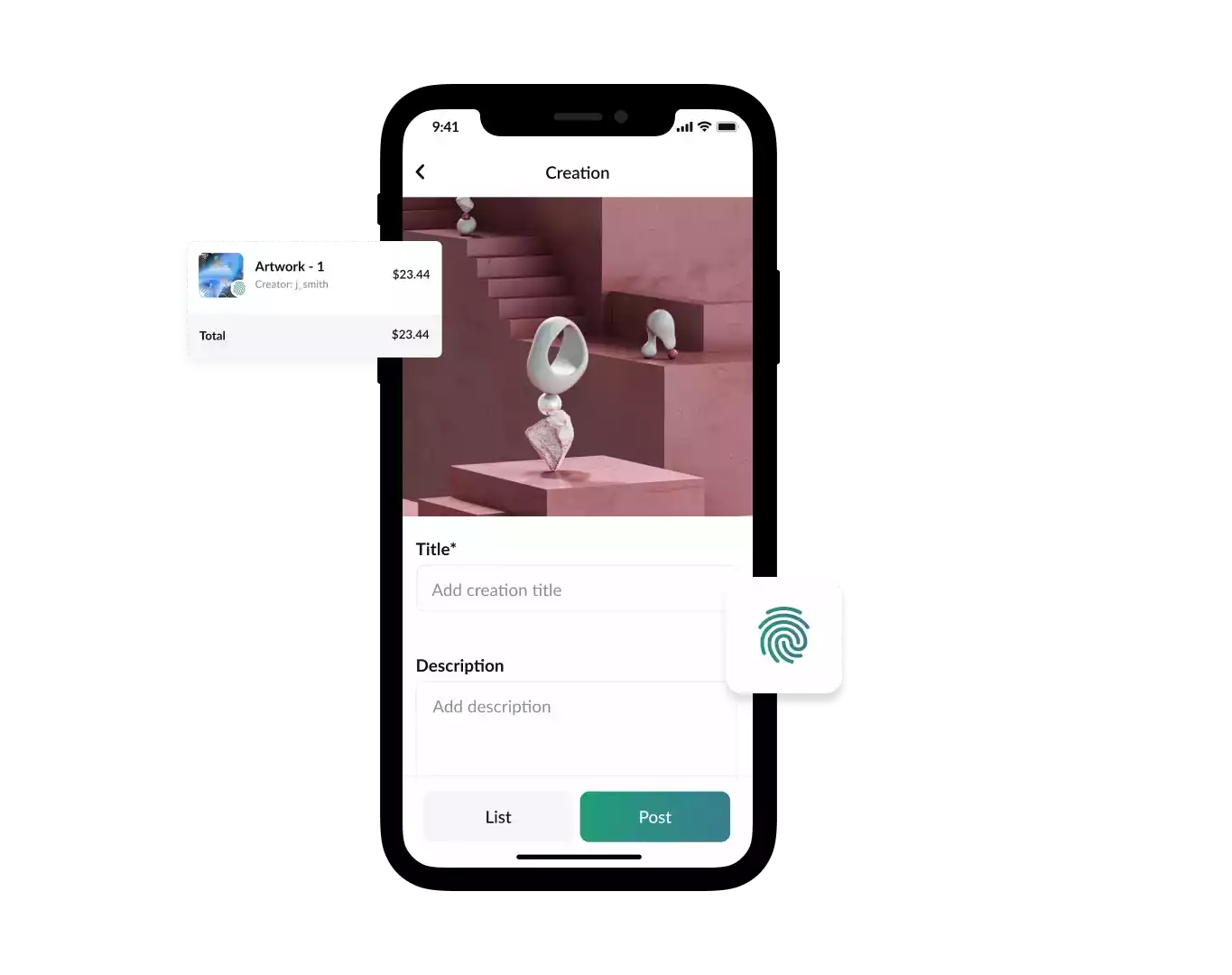 List and sell creations
Creators list their creations for sale for as little as $1 and specify a royalty they would like to collect with each subsequent deal. Collectors buy pieces using US dollars without needing digital wallets. Then each time a creation resells, its creator receives the specified royalty-automatically!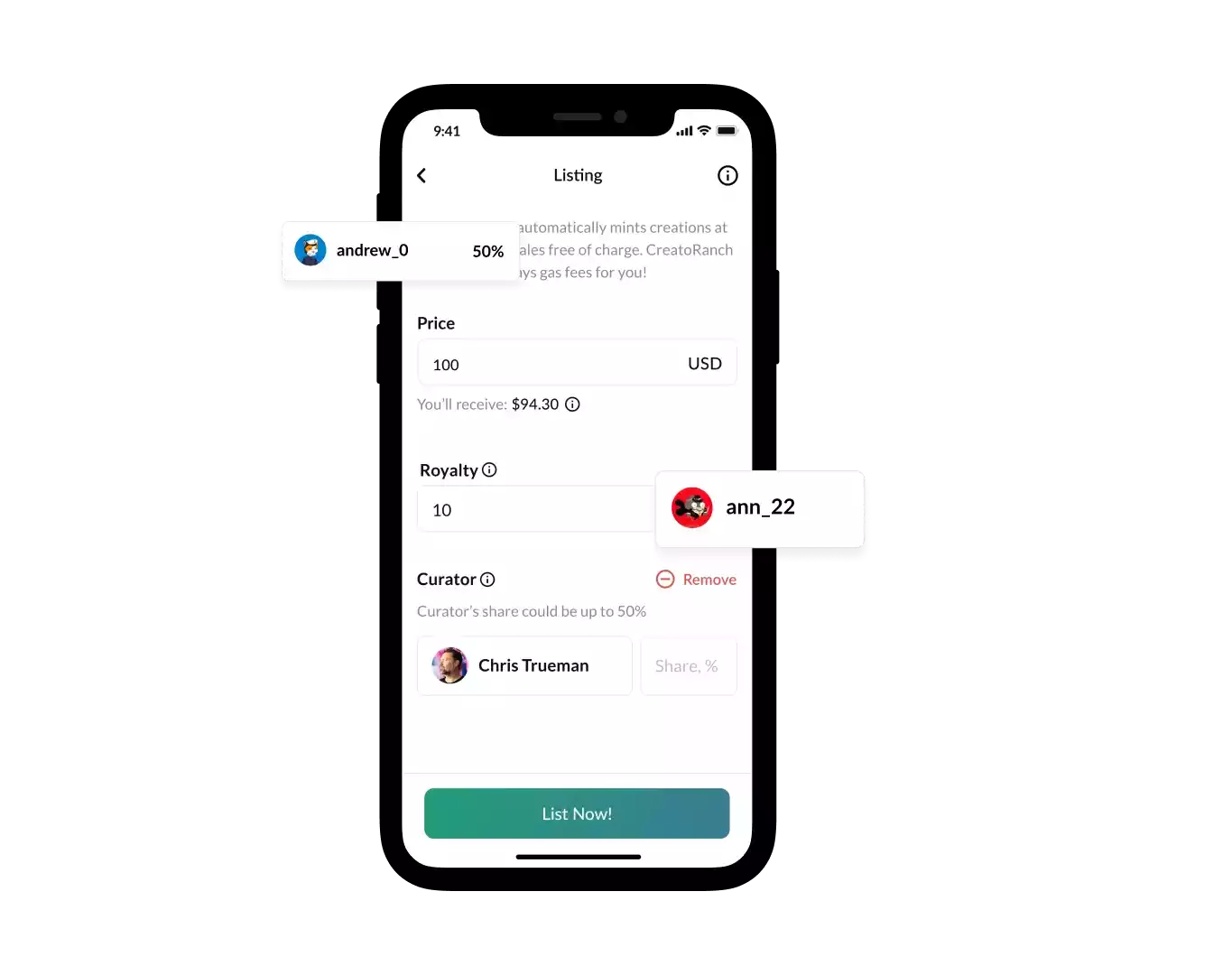 Work with galleries and curators
Galleries and curators cultivate relationships with creators and expand their digital reach across the CreatoRanch network. Creators can share sale proceeds with any gallery or curator they work with. It's easy: A creator specifies the percentage a curator will receive on a primary sale and CreatoRanch credits them once again, automatically.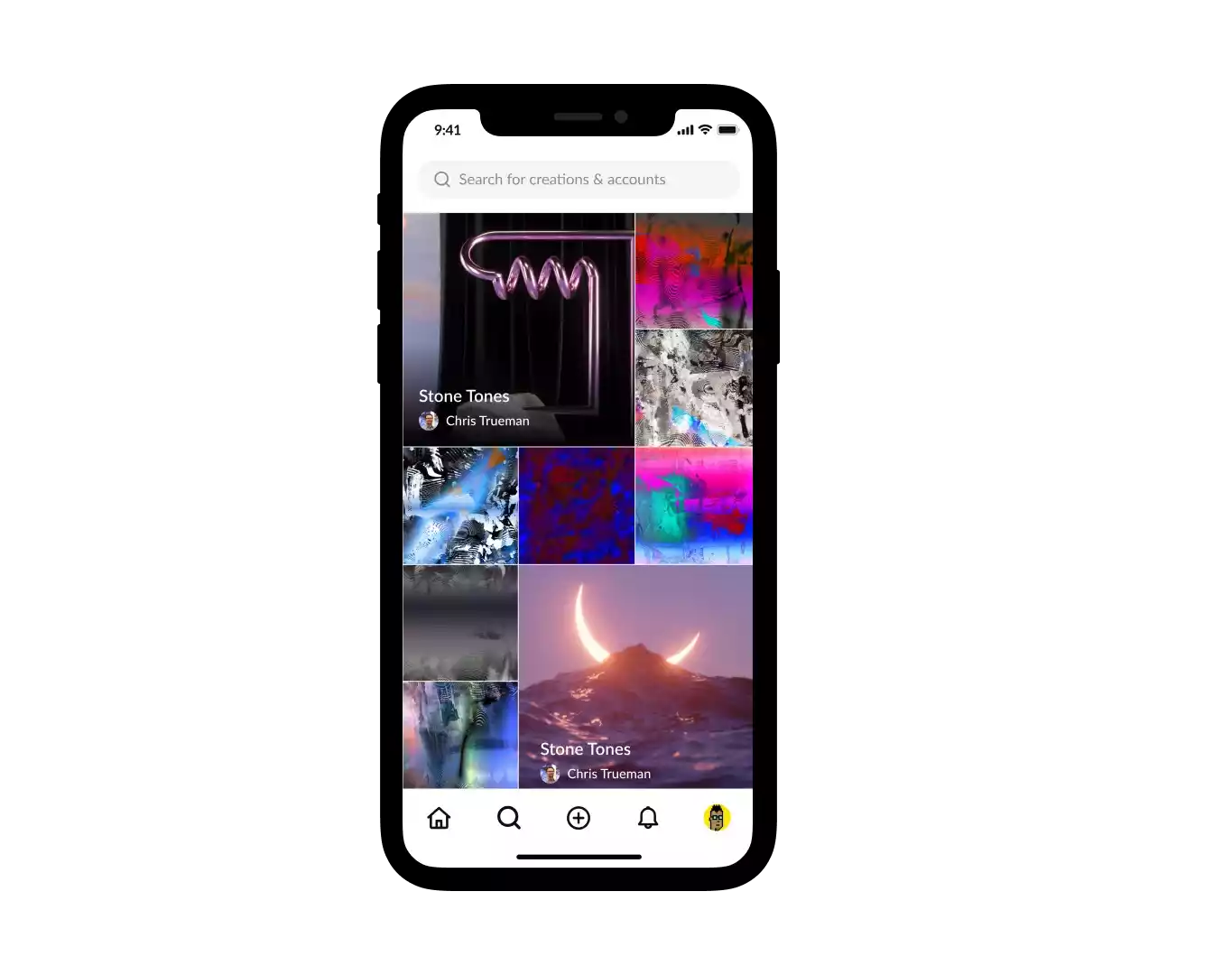 Collect and trade creations
Collectors acquire and sell creations they bought by re-listing. Collectors establish and expand their digital reach. It's easy, and so they can transact frequently. The app charges just 2.5% per secondary market transaction plus mandatory card fees.
Our Offices
Sales Office
701 Brazos St., Suite 550, Austin, TX 78701
See on the map

Headquarters
5A Vasyl Tyutyunnik St. Kyiv, Ukraine 02000
See on the map