Baker Stuart
Multiproduct Real Estate SaaS Maximizing Workplace for Business Performance and Employee Happiness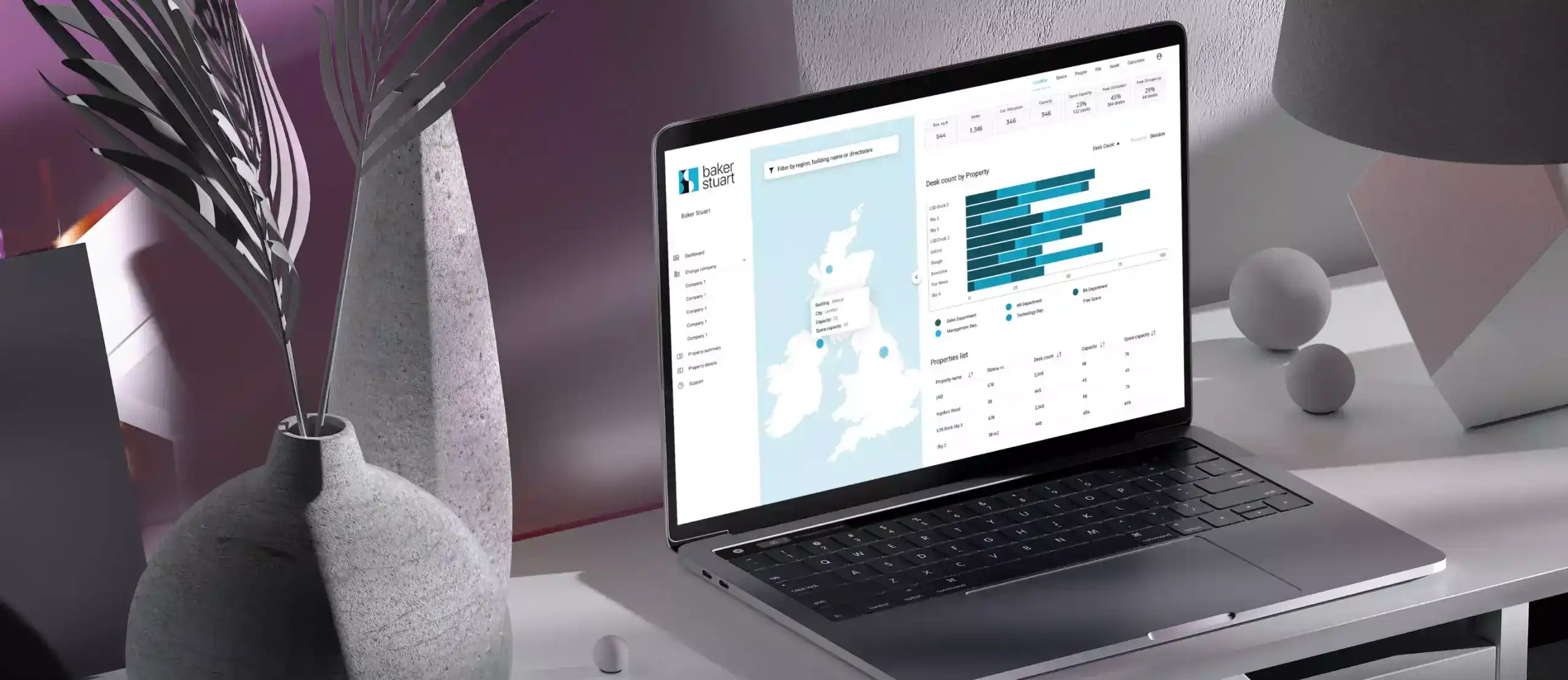 About the company
Baker Stuart is the company that helps businesses to connect important four business drivers together. In factly it includes people, technology, real estate, and operations follow on. The company helps determine the right solution in terms of Real Estate.
Web
PLATFORM
2020
YEAR OF RELEASE
6 months
PROJECT DURATION
UK
COUNTRY / STATE
Real Estate, Retail
INDUSTRY
4 members
TEAM
Challenges
Baker Stuart helps organizations establish the best working environments for both the benefit of its business and employees. Basically, that was an idea of the digital transformation of offline processes. The software would have focus solely on the workplace allowing a client to develop expertise in-depth in the analysis of our businesses, the creation and delivery of effective real estate strategies and corresponding office environments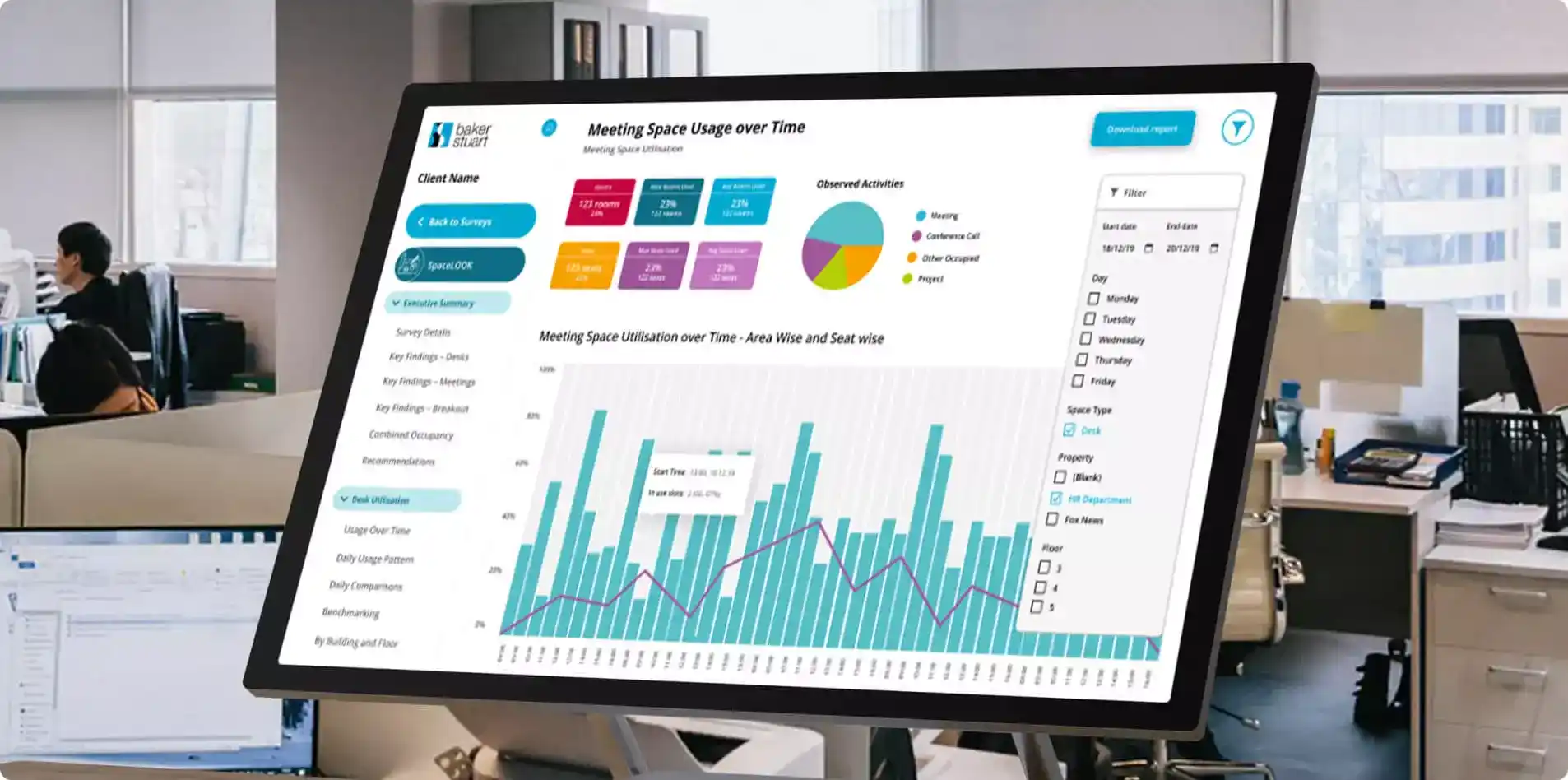 How the product helped
The app provides valuable information and is central to Baker Stuart's workplace consultancy service. The app is on the mission to decipher the specific benefits of agile working in the business and ensure clients adhere to statutory capacity rates.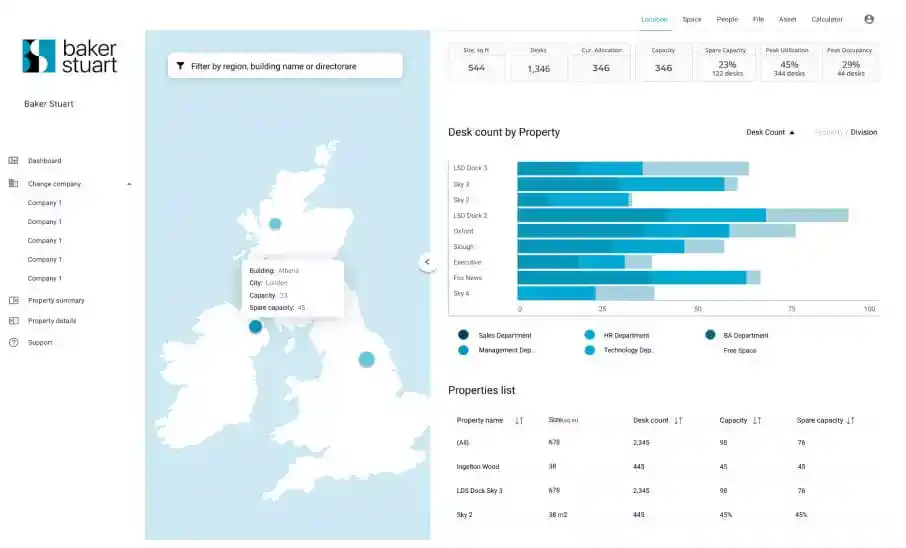 Main idea of product
The main idea was to build a new, global, open-source cryptocurrency – called GoodDollar – to distribute money using the principles of universal basic income (UBI). GoodDollar for – the ultimate purpose of reducing wealth inequality through blockchain technology.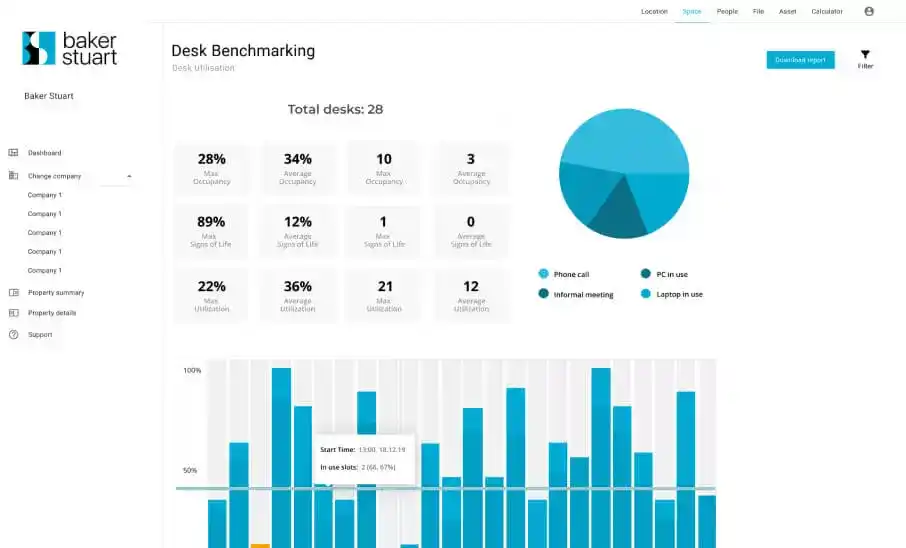 Key Ideas
#1
On-fly generation of PDF reports with charts
#2
More than 15 types of charts
#3
Import 500k rows #[br] CSV/XLSX files
#4
Multiselect custom filter
#5
Google maps integration
Client's Feedback
"WeSoftYou's team members are incredible problem solvers at their core, they have a wonderful client-first attitude."
Results
The Web application formed the foundation of the client's business, leading to a large increase in clients. WeSoftYou facilitated a collaborative and solution-based workflow. To ensure workspaces are the best they can be for what really matters, WSU bridged the gap between theory and reality to deliver the experience to contribute ideas underpinned by robust project delivery.
Future plans
Baker Stuart will go on providing crucial trend data with the software. They will facilitate a much more detailed understanding of how an organizations uses its space over time and provide the information needed to make real and effective change. They will drive new property strategies that can make space more efficient and property work much harder for the organizations.
Our Offices
Sales Office
701 Brazos St., Suite 550, Austin, TX 78701
See on the map

Headquarters
5A Vasyl Tyutyunnik St. Kyiv, Ukraine 02000
See on the map