SaaS solution with analytics for real estate efficiency
Baker Stuart
Baker Stuart, as a research-driven workplace consultancy, combines data-driven analysis with expert insights to help organizations optimize their workspaces for improved business performance and enhanced employee well-being
Visit website
Industry
Real Estate, CRM
Project duration
July 2019 - ongoing
Technology
Python
Django
JavaScript
React.JS
Creation of
Cloud Database and Data Output to Excel

🏃

The platform for companies with modern and real estate analysts' solution technology. Multiproduct Real Estate SaaS Maximizing Workplace for Business Performance and Employee Happiness. The platform contributes to the organization's establishment of the best working environment for both the benefit of its business and its employees. That was an idea for the offline process of digital transformation. The software will be focused solely on the workplace allowing a client to develop in-depth expertise in the analysis of our business. The portal will provide analysis and strategy development services to organizations in both the private and public sectors, from minor to medium-sized companies to larger organizations with a portfolio of properties.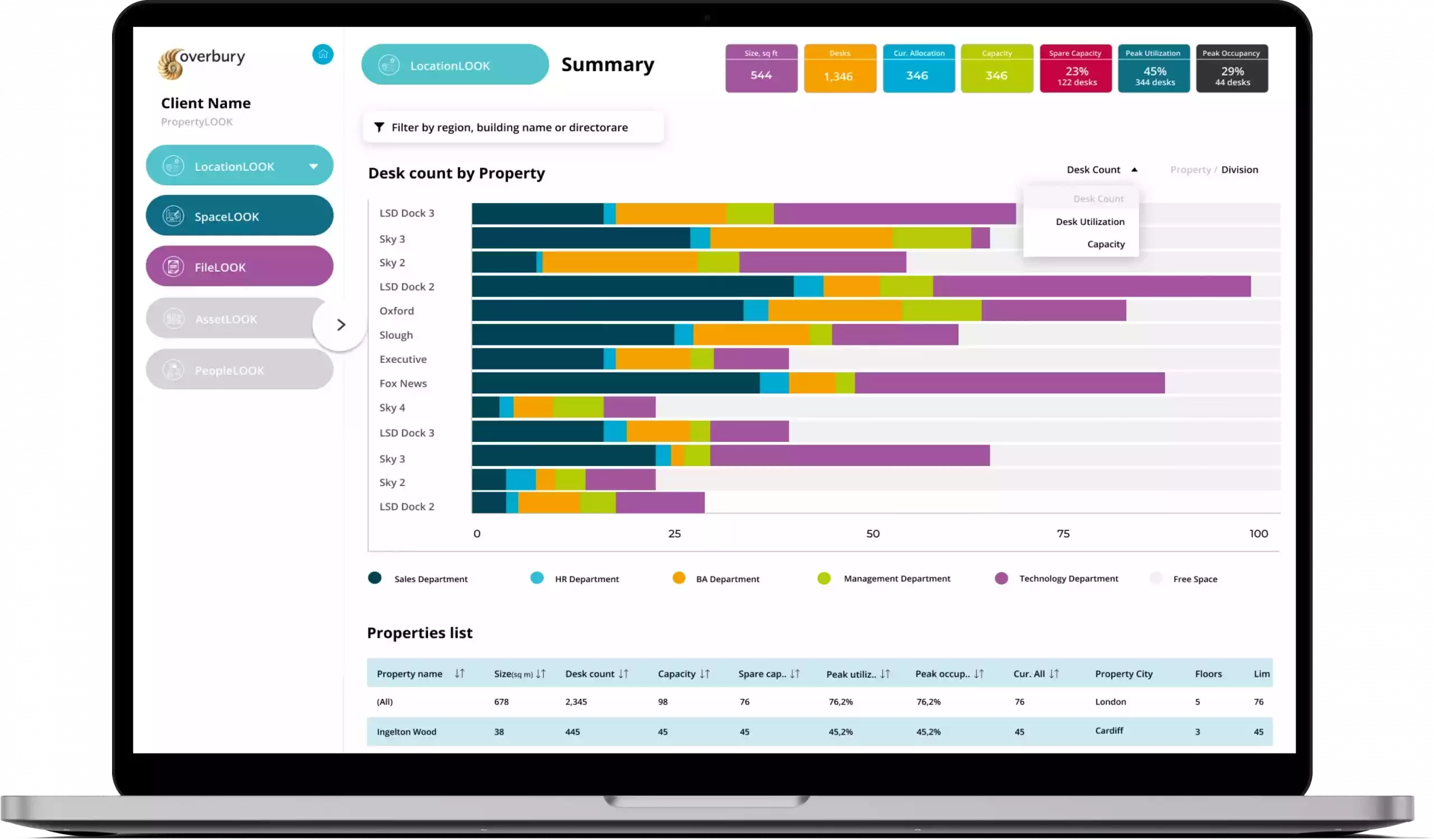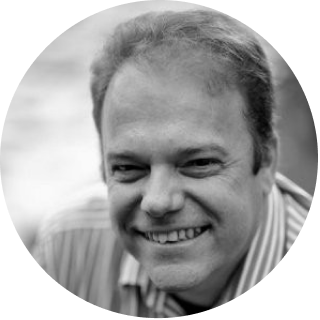 Colin Stuart
CEO, BakerStuart
"WeSoftYou's team members are incredible problem solvers at their core, they have a wonderful client-first attitude."
Results ✨
Analytical tools
Baker Stuart's own analytical tools were developed to provide a rich data set 
Space control
Space planning, Space allocation tracking and reporting
Workplace focus
SaaS focused solely on the workplace
Project goals ⚡️
To offer the platform as a service to clients and generate revenue through its sale
To integrate the platform as an integral part of businesses
To collect data on real estate, including offices and open spaces
To optimize working spaces, making them more comfortable and cost-effective
To increase profitability by incorporating additional functionalities into the portal
Challenges ⛰
01.
To develop Baker Stuart's own analytical tools to provide a rich data set which allows to advise the clients and equip them to make the evidence-based decisions that really make an impact.
02.
The software should focus solely on the workplace, allowing a client to develop in-depth expertise in analyzing the businesses, and creating and delivering effective real estate strategies and corresponding office environments.
The process 🚧
Baker Stuart's SaaS development process involved several stages. It started with ideation, where the idea of enhancing workplace environments for business performance and employee happiness was conceived. Requirements gathering followed, with thorough research and consultations to understand the needs of businesses. Planning and design came next, mapping out the architecture and user experience. Development and testing followed suit, ensuring a stable and reliable platform. Deployment and integration were then carried out, integrating data sources and systems. User training and support were provided, and continuous improvement was prioritized based on user feedback.
This comprehensive process resulted in Baker Stuart successfully building and deploying a SaaS platform that optimized working environments and drove positive change.
Stages 🎢
01.
Ideation. The development process began with Baker Stuart's idea to enhance workplace environments for improved business performance and employee happiness. This involved identifying the pain points in existing workplaces and brainstorming potential solutions
02.
Requirements Gathering. To understand the specific needs of businesses across various sectors, the development team conducted thorough research and gathered requirements. This involved consultations with industry experts, potential clients, and stakeholders to gain insights into the desired features and functionalities of the SaaS platform
03.
Planning and Design. Once the requirements were identified, the team proceeded with planning the development process. This stage involved creating a roadmap, defining milestones, and designing the overall architecture of the solution. User experience (UX) and user interface (UI) design were also crucial aspects considered during this phase to ensure a seamless and intuitive user experience
04.
Development and Testing The actual development of the SaaS platform took place in this stage. The development team utilized PowerBI and/or Google Sheets to build the analytical tools, space planning features, space allocation tracking, and reporting functionalities. Throughout the development process, rigorous testing was conducted to identify and resolve any bugs or issues, ensuring the platform's stability and reliability
05.
Deployment and Integration. Once the development and testing were complete, the SaaS platform was deployed and made available for businesses to use. Integration with various data sources and systems, such as HR databases or facility management tools, was implemented to ensure seamless data flow and synchronization
06.
User Training and Support. To facilitate a smooth transition and maximize the benefits of the platform, Baker Stuart provided comprehensive user training and support. This involved creating user guides, conducting training sessions, and offering ongoing assistance to help businesses leverage the features effectively
07.
Continuous Improvement. The development process didn't end with the initial deployment. Baker Stuart continued to gather user feedback, monitor system performance, and make iterative improvements based on user needs and market trends. Regular updates and enhancements were rolled out to ensure the platform remained relevant and aligned with the evolving requirements of businesses
Team composition 👨‍💻
1 Front-end Developer
1 Back-end Developer
1 QA Engineer
1 Project Manager
Technology stack ⚙️
Back-end: Python, Django, PostgreSQL, Elasticsearch, Redis
Front-end: Javascript, React.js, Chart.js, Redux
Core features 💻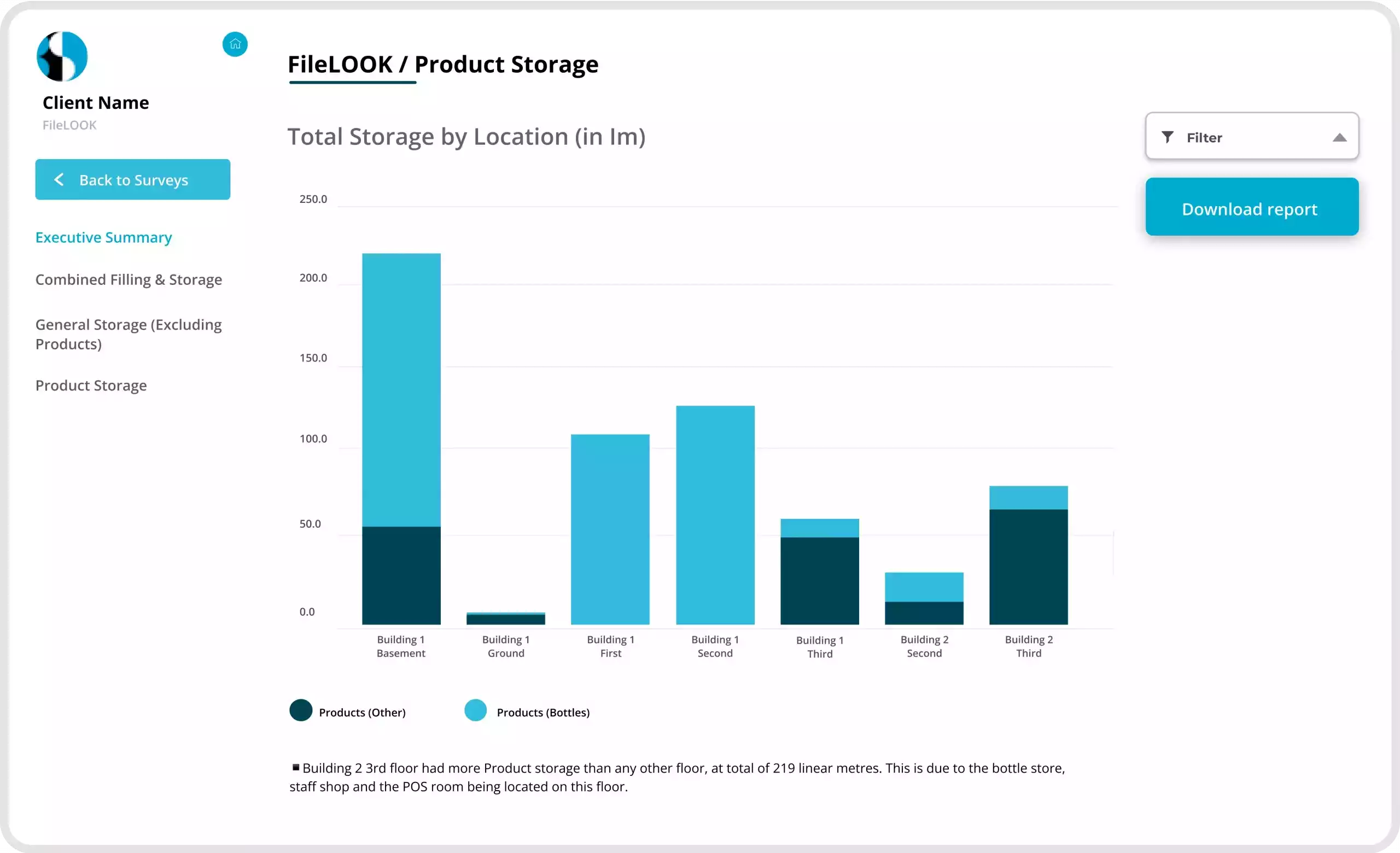 On-fly generation of PDF reports with charts
Baker Stuart's platform allows users to instantly generate PDF reports that include dynamic charts, providing a visually appealing and informative way to present data insights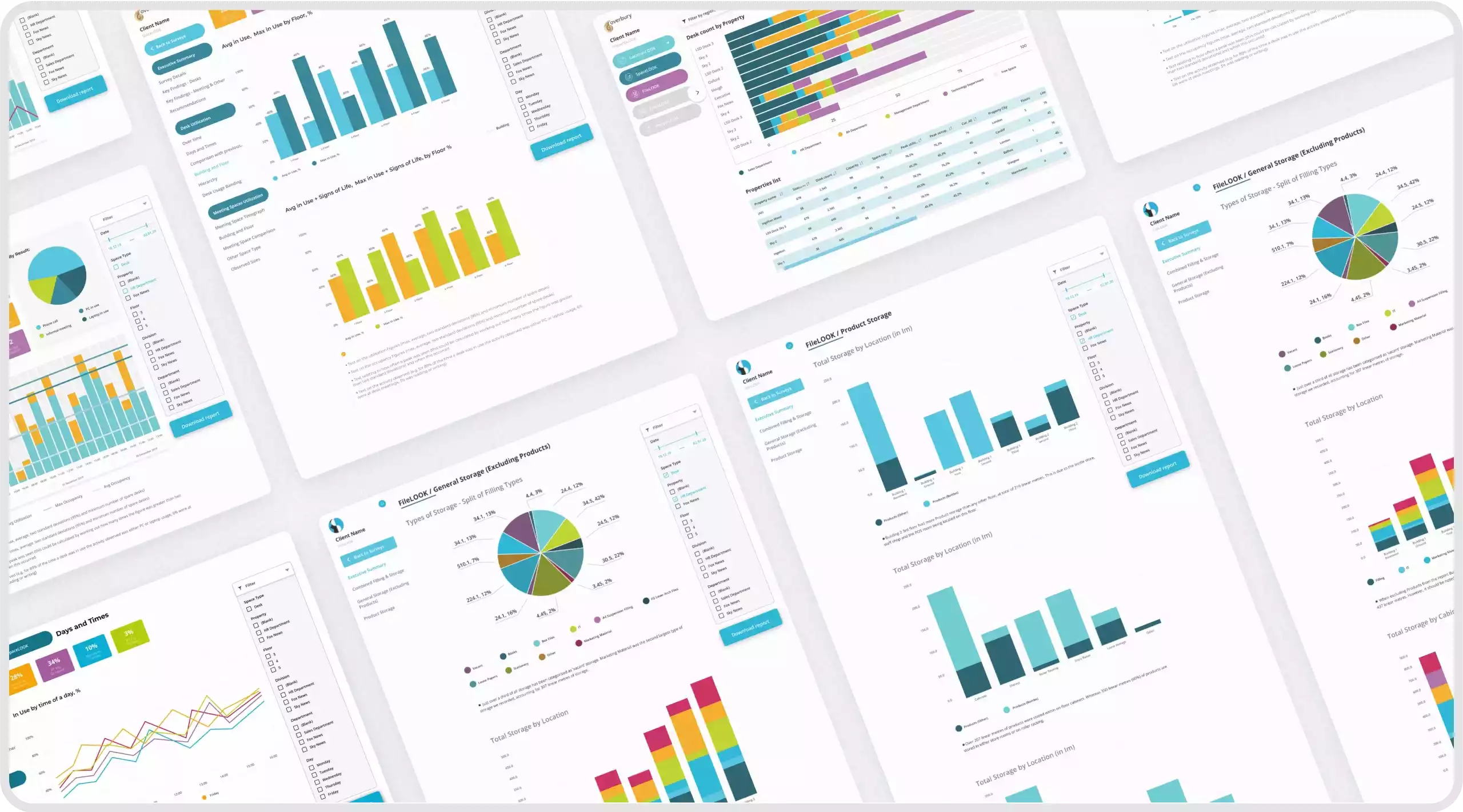 More than 15 types of charts
With a diverse range of chart options available, Baker Stuart empowers users to visually represent data in various formats, such as bar graphs, line charts, pie charts, and more, enhancing data analysis and presentation capabilities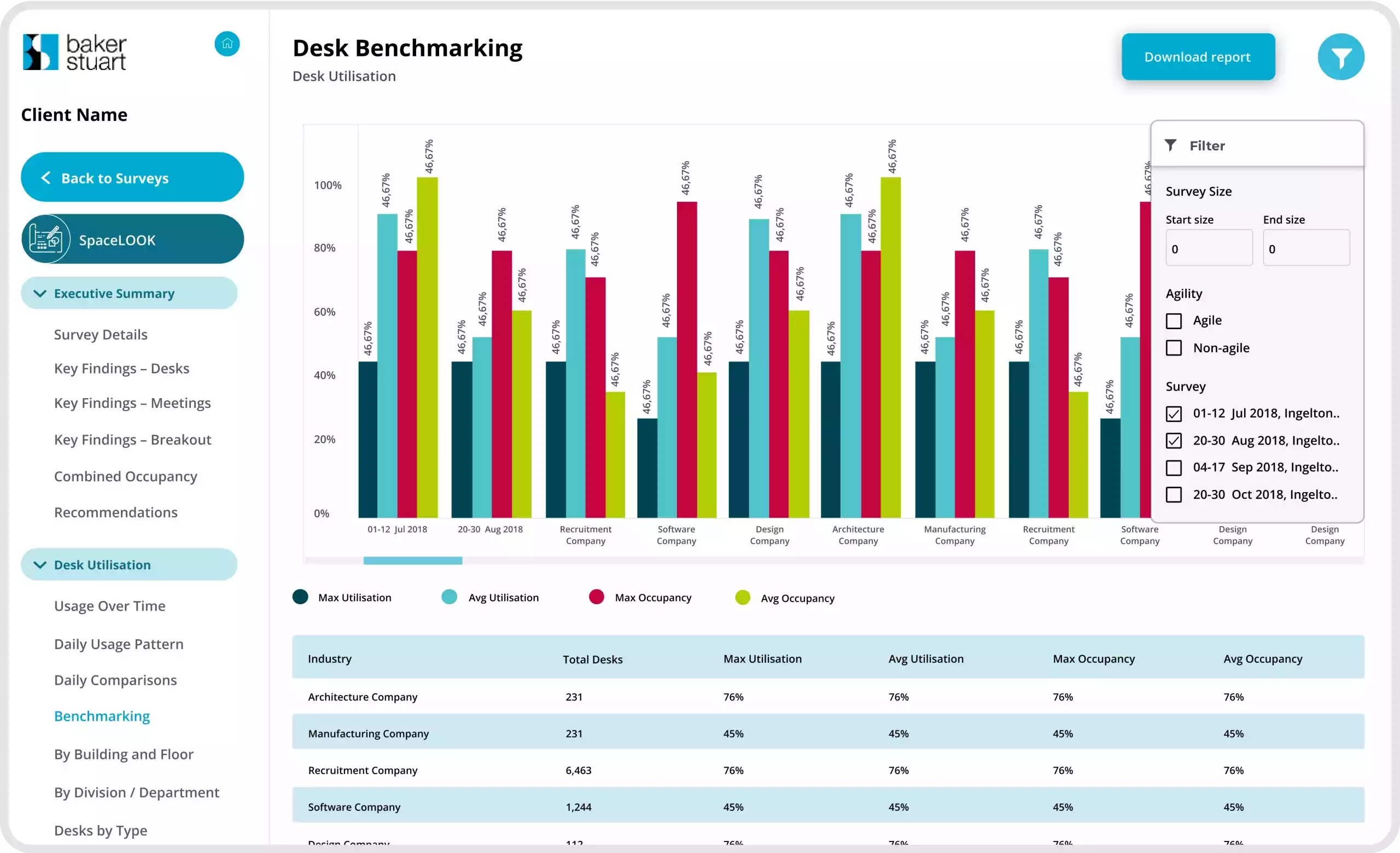 Import 500k rows CSV/XLSX files
Baker Stuart simplifies data integration by enabling the seamless import of large datasets with up to 500,000 rows from CSV or XLSX files, facilitating comprehensive analysis of substantial amounts of information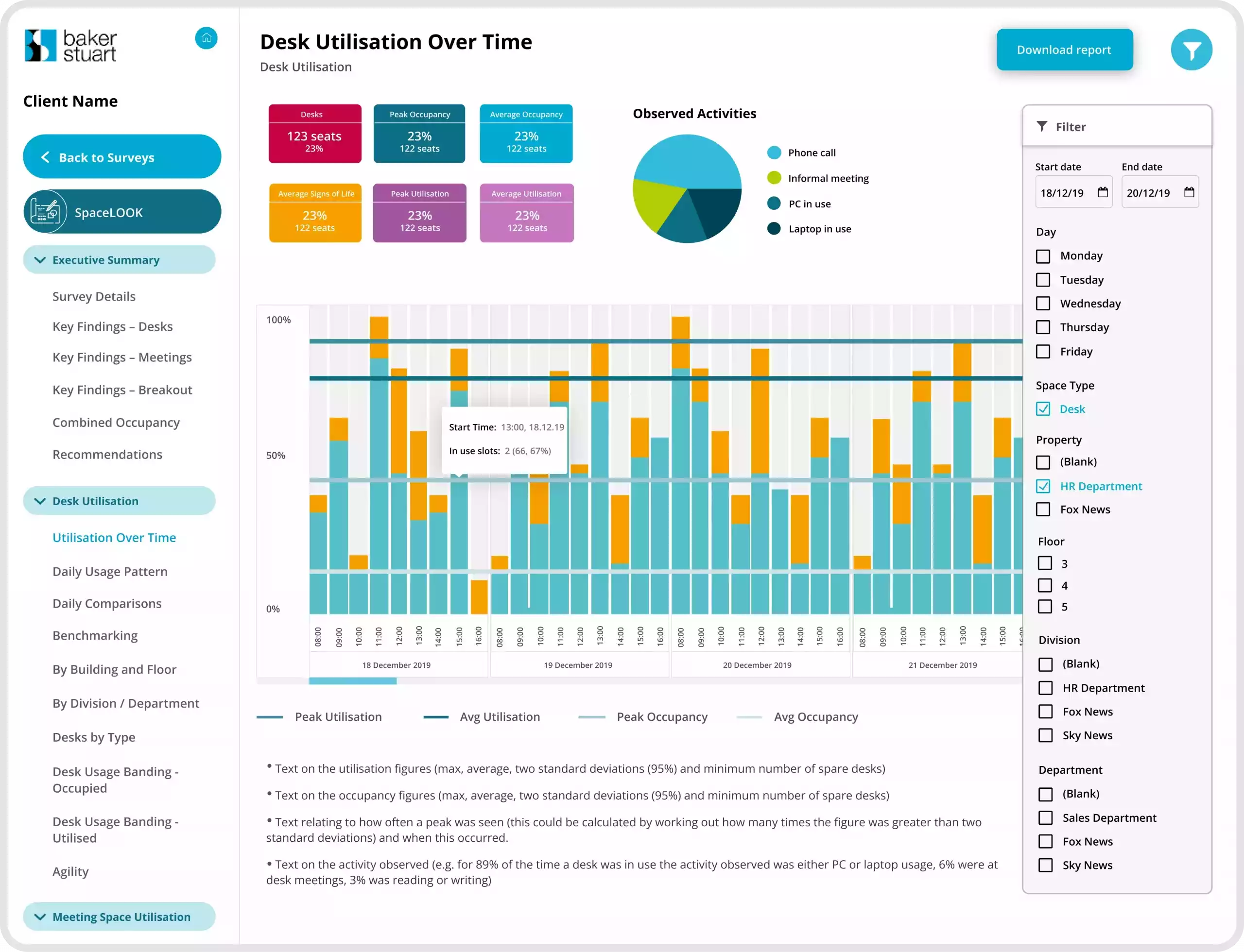 Multiselect custom filter
The multiselect custom filter feature in Baker Stuart allows users to apply specific filters to refine their data analysis, enabling them to select multiple criteria simultaneously and gain deeper insights from their data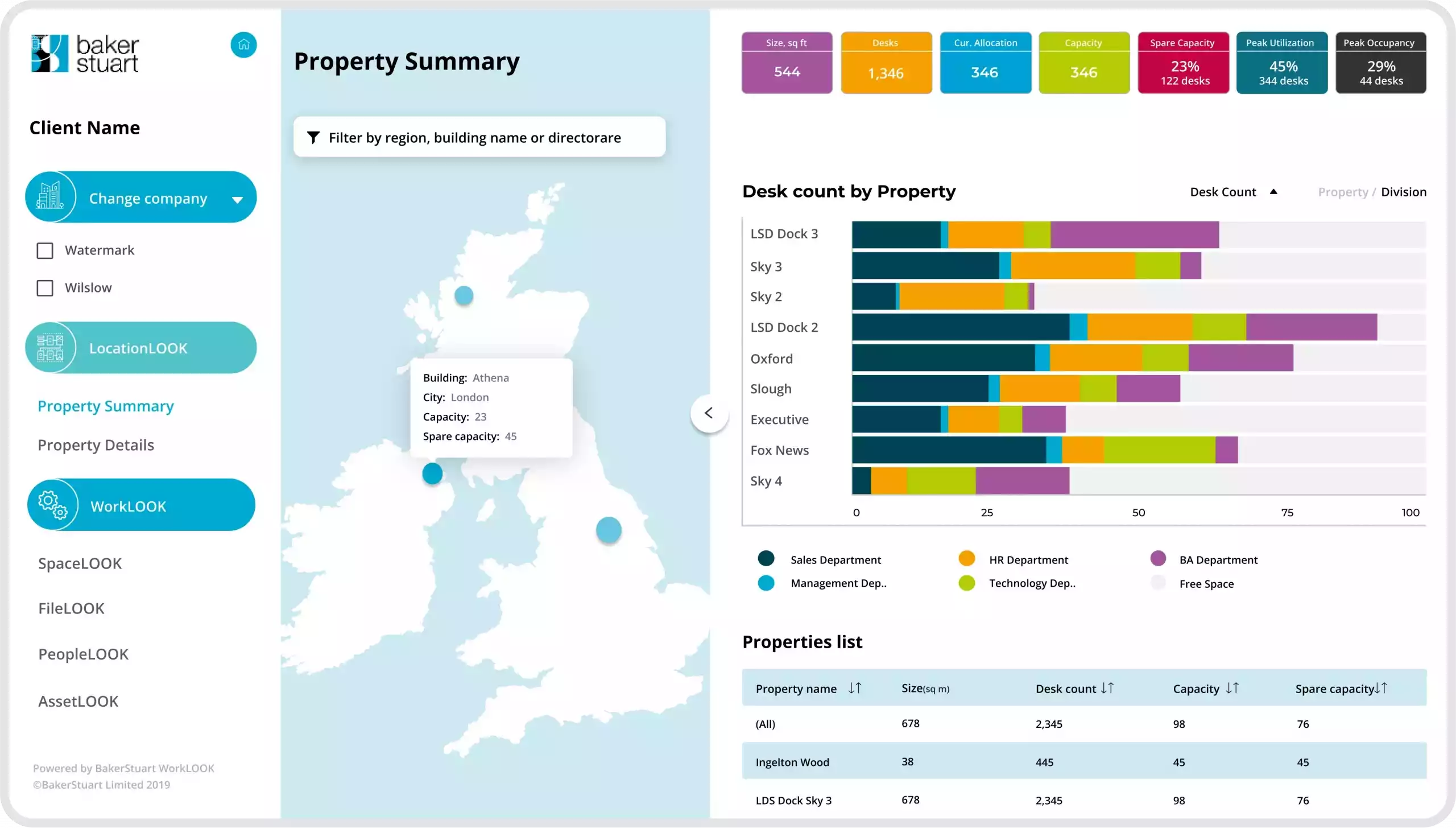 Google maps integration
Baker Stuart's integration with Google Maps enhances the platform's functionality by providing geospatial visualization, allowing users to map and analyze data within a geographic context for space planning, location analysis, and other insights
Our Offices
Sales Office
701 Brazos St., Suite 550, Austin, TX 78701
See on the map

Headquarters
5A Vasyl Tyutyunnik St. Kyiv, Ukraine 02000
See on the map