Amenify
SaaS platform for delivering amenity services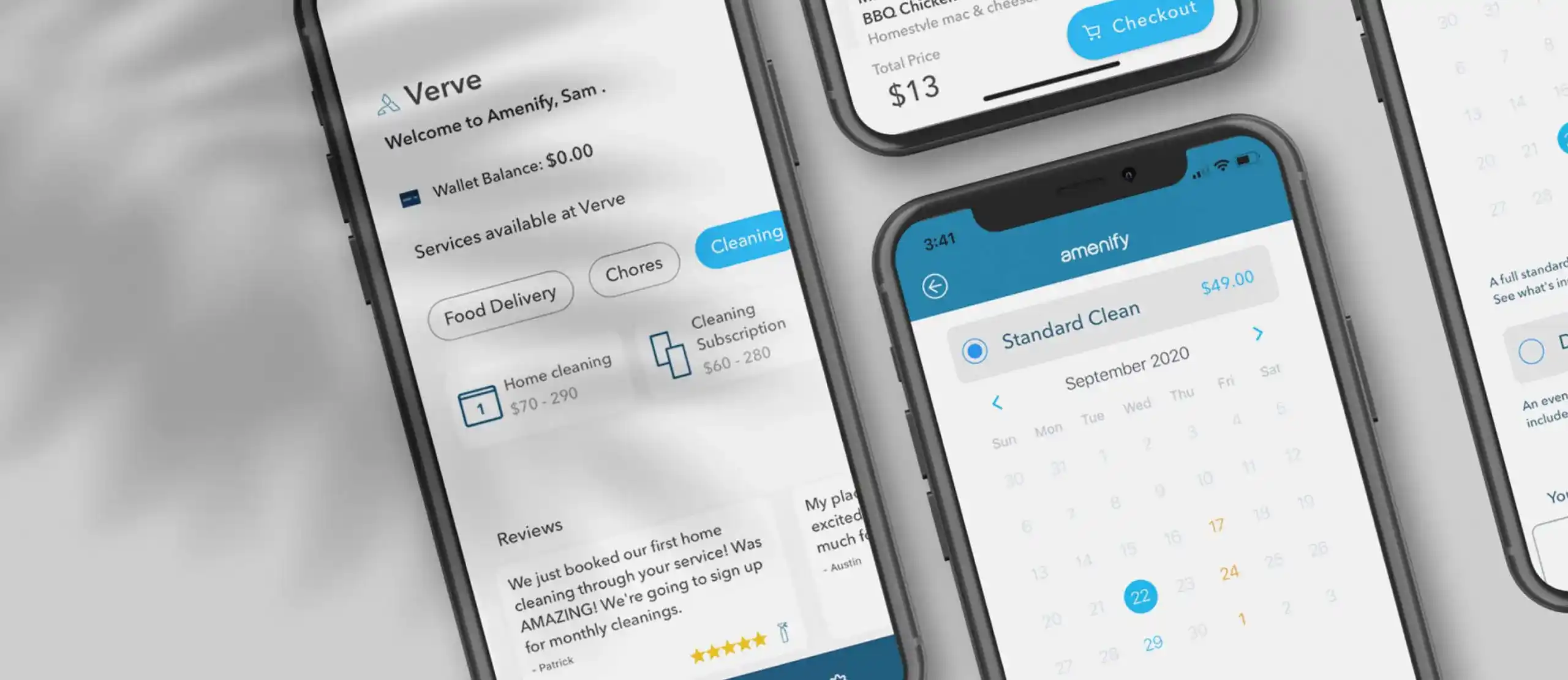 About the company
Amenify is a venture-backed technology company that is creating the first property-centric marketplace. The company's award-winning platform is a one-stop-shop for resident services like cleaning, personal fitness, pet care, yoga, and community events.
Web
PLATFORM
2019
YEAR OF RELEASE
7 months
PROJECT DURATION
USA
COUNTRY / STATE
Real Estate, E-commerce
INDUSTRY
2 members
TEAM
Challenges
WeSoftYou was tasked to set up the SaaS platform that delivers amenity services for multifamily portfolios. The white-label programs should have included daily dog walks, apartment cleaning, onsite fitness, in-home massages, and other experiences. After carefully reviewing and researching, we came up with clear tasks and estimation for the further development phase.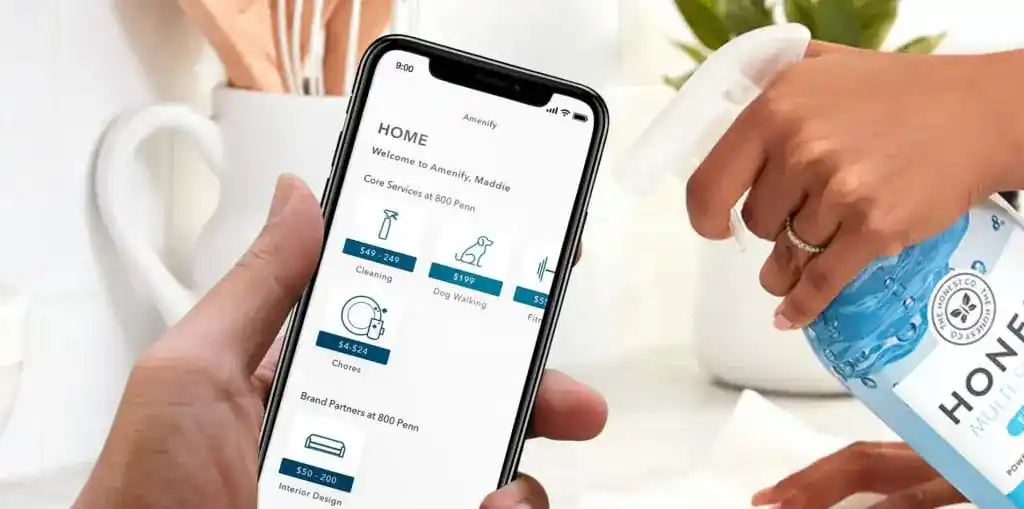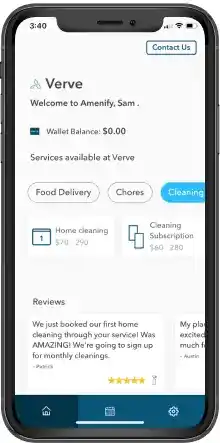 How the product helped
Amenify is providing the possibility of an improved lifestyle for its residents through amenity services, social events, and concierge support. This includes dedicated teams for daily dog walks, apartment cleaning, onsite health and wellness options, and community events.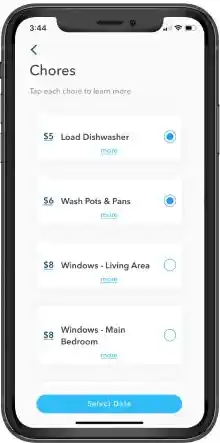 Main idea of product
Institutional apartment owners choose Amenify to unlock the value of their built space, access, and proprietary data. Since launching the application, Amenify's expansion into 15 markets has been fueled by strategic investors that directly control more than 1.0 million multi-family homes in the U.S. and Canada.
Key Ideas
Delivering lifestyle experiences to residents
Three-sided platform for residents and properties
Providing properties` residents with the services
Client's Feedback
"WeSoftYou successfully built out the backend API, and completed the three portals on time."

Eddie Svirsky
VP of Engineering, Amenify
Technology stack
PYTHON
DJANGO
GRAPHQL
Results
WeSoftYou has built technology to power convenience. Three-sided platform connects residents and properties to convenient in-home services. With Amenify, properties can now provide their residents with the services they need and want in one place: their own home.
Future plans
The mission of Amenify team is to enhance living for the partners in the multifamily industry, always striving to be better.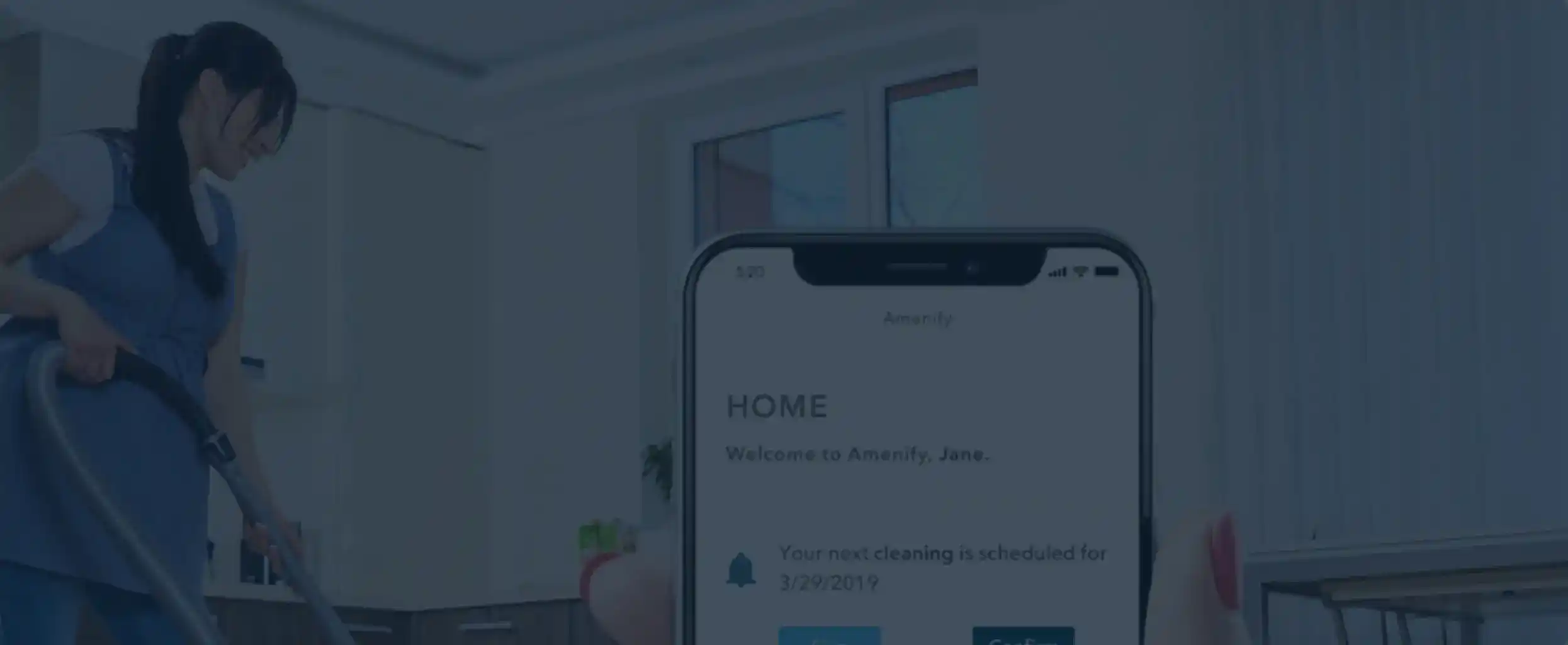 Our Offices
Sales Office
701 Brazos St., Suite 550, Austin, TX 78701
See on the map

Headquarters
5A Vasyl Tyutyunnik St. Kyiv, Ukraine 02000
See on the map