75+
successful delivery projects
Top 3%
hiring top 3% person professionals
Feel our Tech Rockstars Team
We deliver the software you would love
WeSoftYou sets a leadership standard in the custom engineering by focusing clearly on customer's needs and his project.
As a mission for next 5 years, we see more than 2 billion people use the software engineered by WeSoftYou in such industries as E-commerce, Social Media, HealthCare, E-learning, Mobility, etc.
WeSoftYou also makes a product-based revolution in historically important products on the verge of intersection of science and technology, like Quantum Physics, Mental Health, BioTech, SpaceTech, others.
Our core values
This is our DNA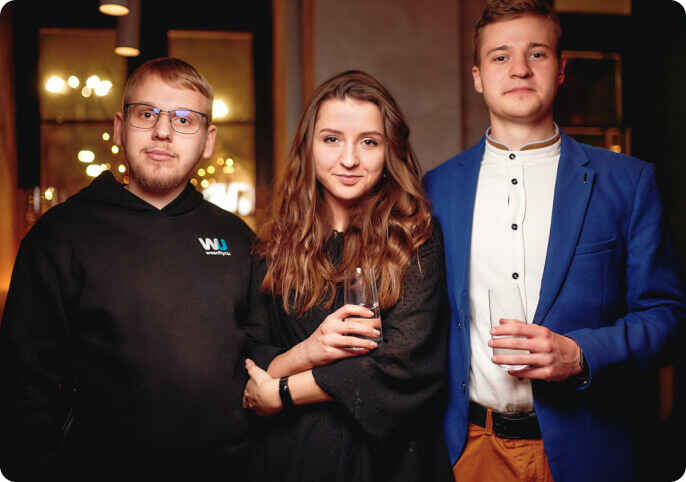 Personal responsibility & ownership
Power couple geared for the successful project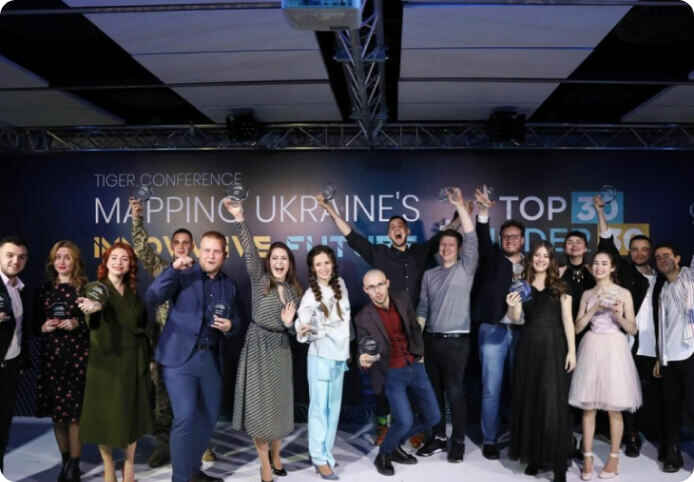 Business acumen & drive
Risk keeps us young, but risk management does it better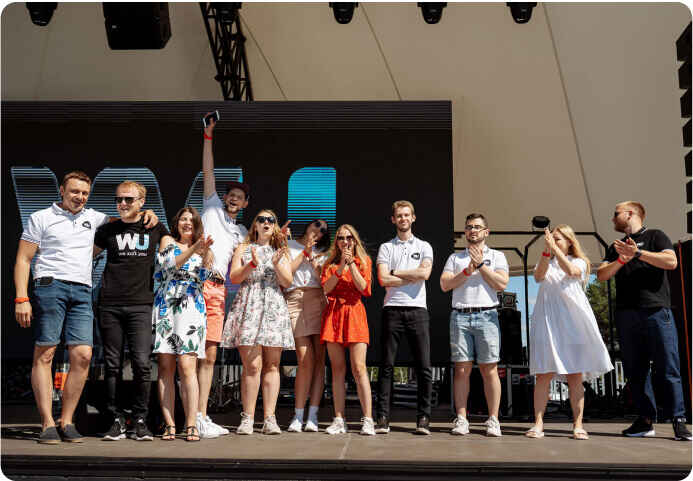 Communication & excellent softskills
Softskills and expectations management are the new black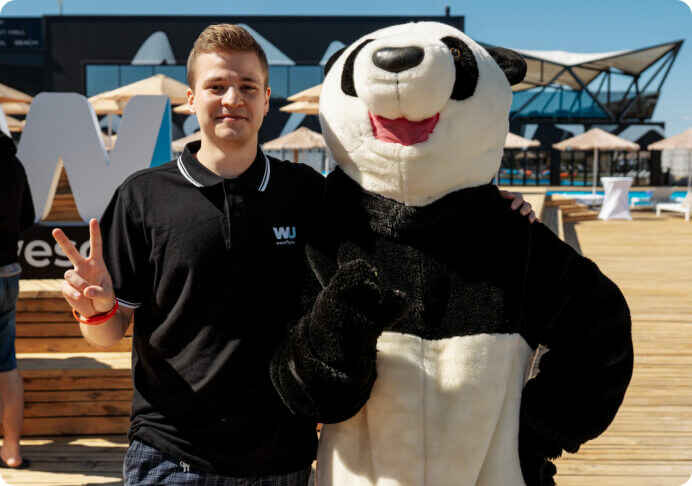 The Art of Beauty
Making sure you're getting the software you and users would sincerely love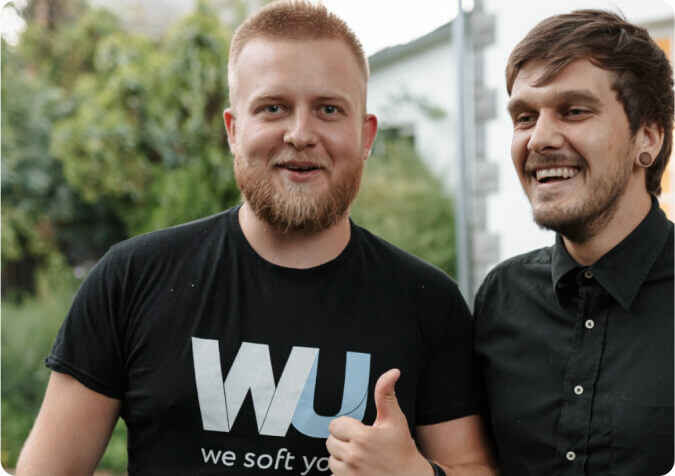 Create
We love to create and create what we love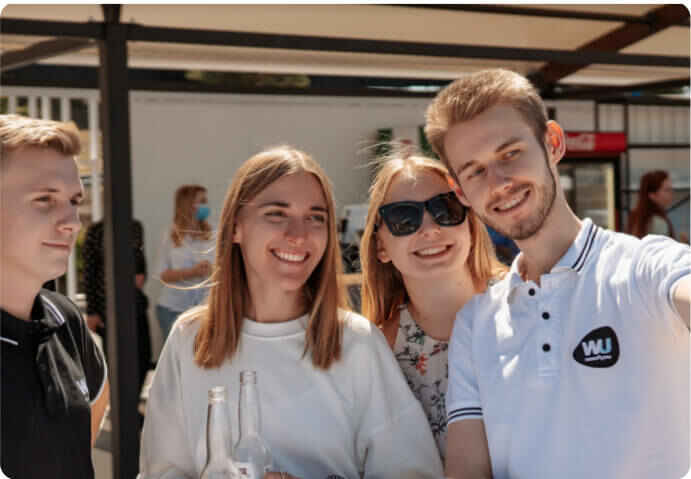 Transparency & trust
We like things fair and deeds transparent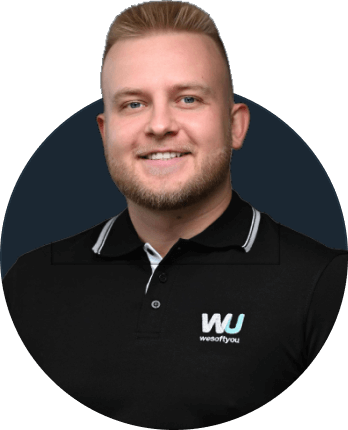 Maksym Petruk
СЕО
Maksym has worked at the nexus of Marketing and Product Management for over 8 years. His mission to build the Software Everybody Would Love translates into strong partnership with startups and enterprises all around the world.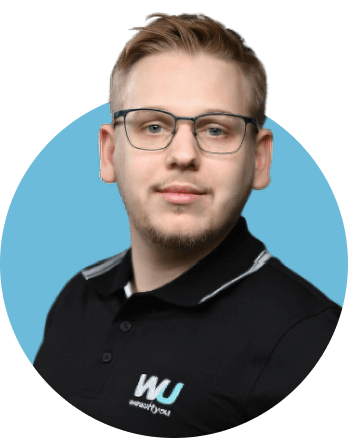 Andrii Kovalchuk
CTO
Technical Leader with 8+ years of experience. Being a co-founder at WeSoftYou, Andrew drives value to Software Architecture and Development at large by sharing emerging technology concepts and best practices.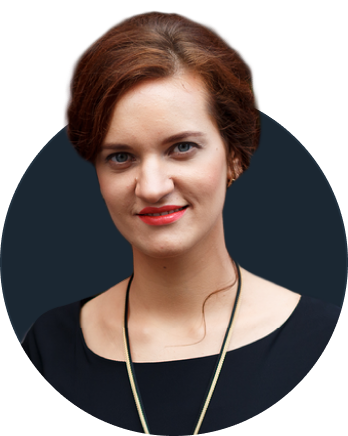 Viktoriia Slyva
Delivery Director
Viktoriia transforms our Delivery Framework into the invincible process, ensuring all the accounts are economically efficient.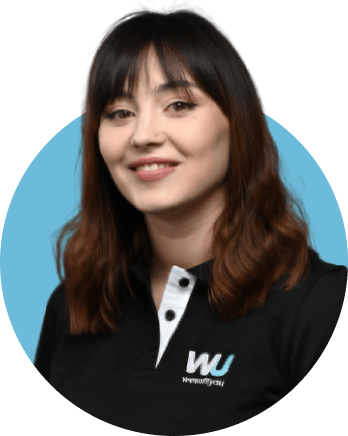 Oksana Nemyrovych
Finance and Ops Manager
With her expertise within Government and FMCG organizations, Oksana is advising our team on various issues within finance management. She's also in charge of strategic processes building and maintaining.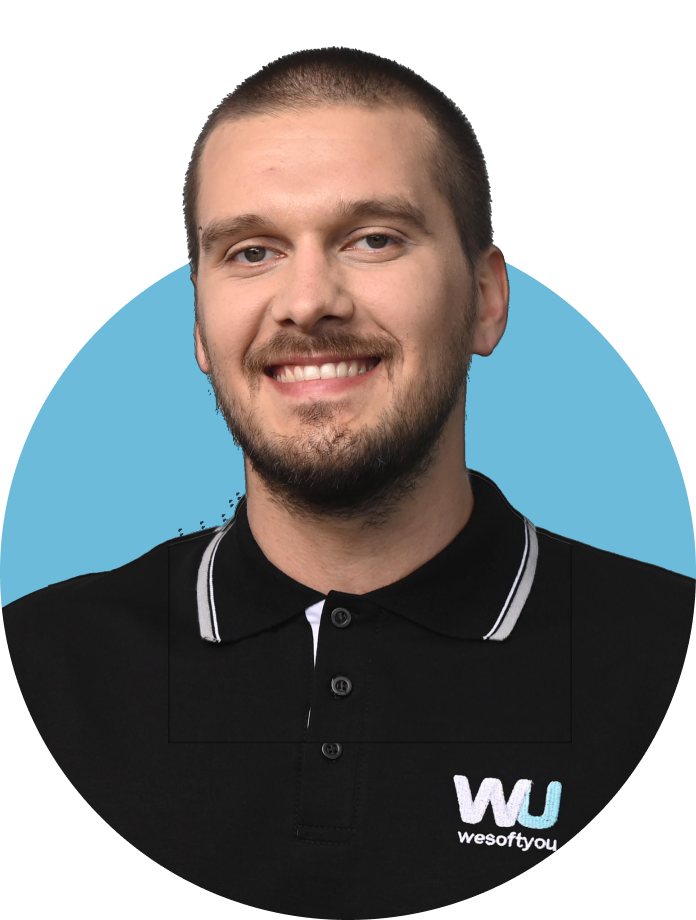 Max Ostrozhynskyi
UX/UI Lead
Max has been helping clients innovate with UX/UI friendly applications since 2010. He partners with the Design and Engineering Teams to articulate a clear product vision.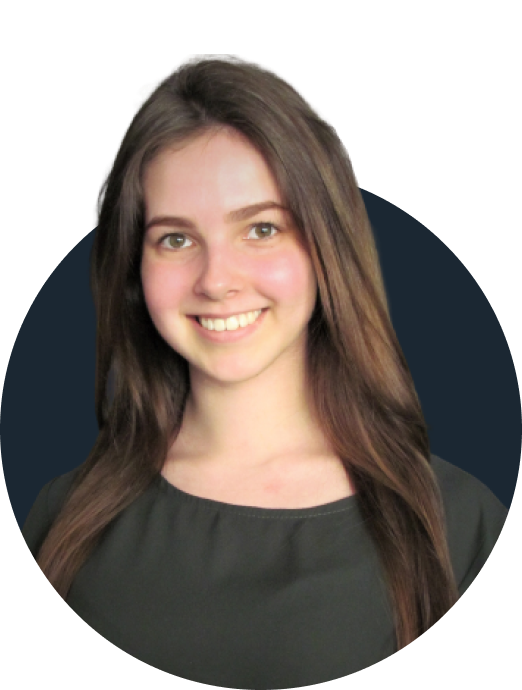 Diana Khapchuk
Business Development Lead
Dianas's leading business growth at WeSoftYou. She works cross-functionally with business development, engineering, legal, and marketing to build durable partnerships.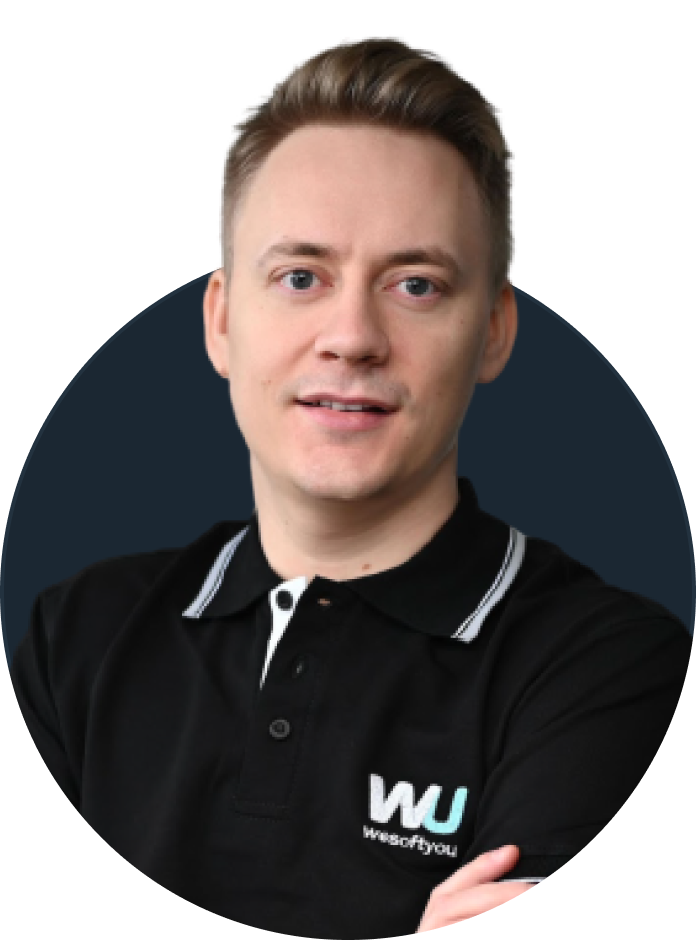 Pavlo Berlinets
QA Lead
Pavlo has been hunting bugs before your users find them for more than 11 years. Having vast expertise within various types of testing, he makes sure you're getting a fully-testable product.
Become a part of WSUniverse
Do you want to start a project?
Drop us a line for your project thoughts or for sharing the news about your company. Yes, we check this mailbox frequently!