Blockchain revolutionizing global distribution & basic income
Good Dollar
eToro blockchain-powered project geared towards a global distribution on the principles of universal basic income
GooglePlay
Visit website
Industry
Fintech, Blockchain
Project duration
July 2019 - January 2020
Technology
JavaScript
React.JS
Node.JS
GoodDollar is a blockchain-powered framework to generate, finance, and distribute global basic income 🏃
GoodDollar is one of E-toro's projects. GoodDollar provides a baseline standard of living and reduces wealth inequality by creating a universal basic income (UBI).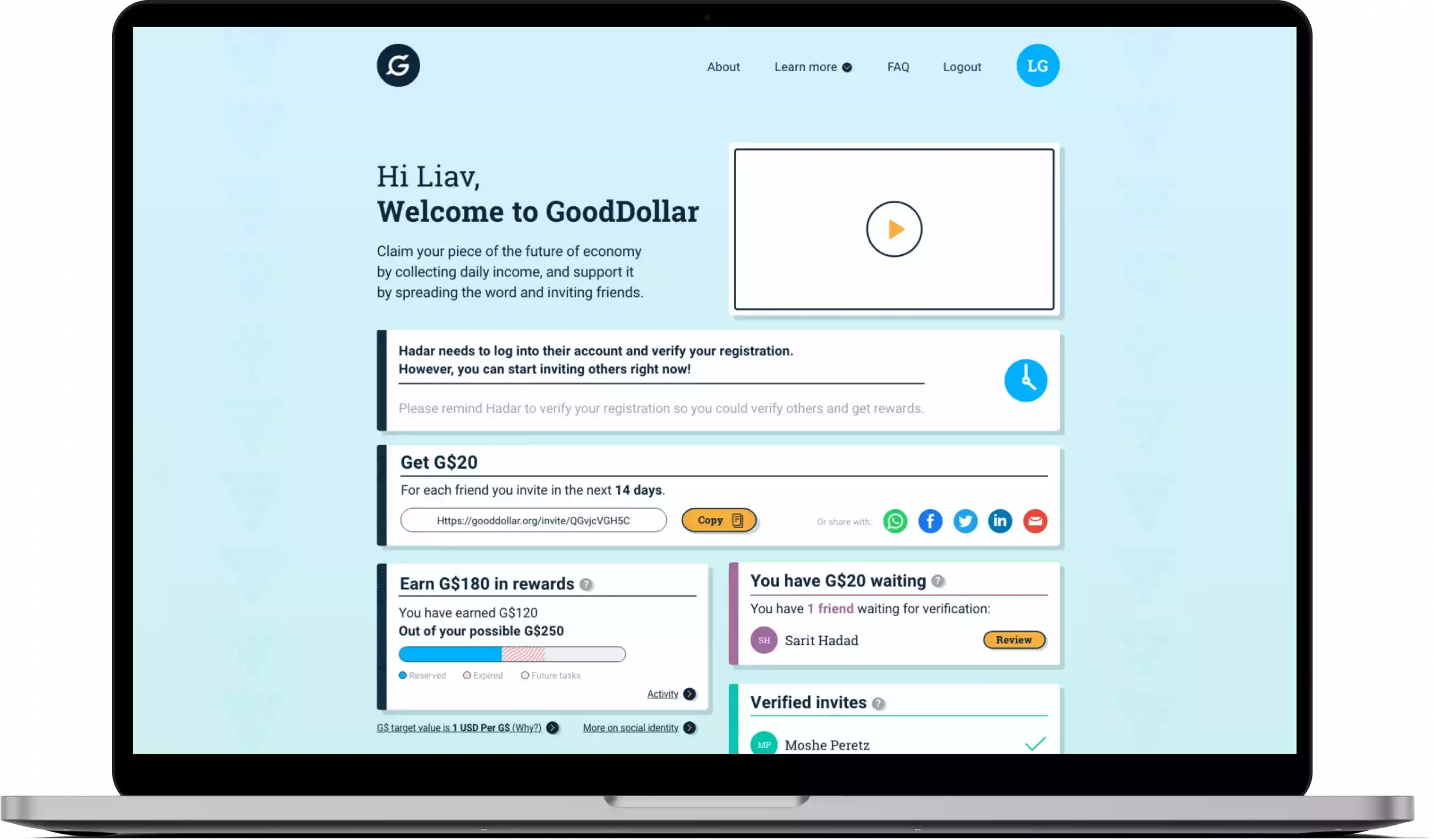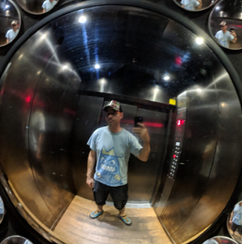 Omer Levi
Product Owner at GoodDollar
"The work they've provided at their price point had generated an enormous impact. They executed very well, so we were able to launch a significant number of new features to the site."
Results ✨
Liquidity
G$ coins offer high liquidity as they can be easily converted to other cryptocurrencies and are available for direct buying and selling through the GoodDollar GoodReserve smart contract.
Decentralization
The digital asset of GoodDollar operates within the evolving ecosystem of decentralized and open finance, ensuring a decentralized and transparent financial framework.
Project goals ⚡️
The project's goal was to develop a web application for new protocols and smart contracts to deliver a "trickle-up" value structure that places money in the hands of those who need it most.
GoodDollar aims to leverage blockchain technology and decentralized finance to promote financial inclusion. By providing individuals with access to a liquid and convertible digital asset, the project enables underserved populations to participate in the global economy.
Challenges ⛰
01.
To build a robust blockchain-powered framework that allows to generate, finance, and distribute global basic income
02.
To develop a framework capable of generating, financing, and distributing global basic income on a large scale
03.
To create a sustainable economic model for basic income distribution
04.
To build a robust blockchain-powered framework
The process 🚧
The development process of the GoodDollar project involves conceptualizing and researching the blockchain-powered framework for global basic income. It includes designing the technical infrastructure, prototyping and developing the system, conducting rigorous testing and quality assurance, deploying the system, engaging the community for user adoption, and providing ongoing maintenance and upgrades. Collaboration, agility, and user feedback play crucial roles throughout the process.
Stages 🎢
01.
Conceptualization and Research: conducted in-depth research to explore the feasibility and impact of a blockchain-powered framework for global basic income. Analyzed blockchain technology, decentralized finance, basic income models, and potential challenges.
02.
Design and Architecture: defined the technical infrastructure, including the selection of blockchain platform, development frameworks, and smart contract design. Created a comprehensive architecture aligned with project goals and requirements.
03.
Prototyping and Development: built prototypes and minimum viable products (MVPs) to validate the system's functionalities and gather user feedback. Developed the necessary smart contracts, digital asset infrastructure, and user interfaces
04.
Testing and Quality Assurance: conducted thorough testing, including unit testing, integration testing, and security audits. Identified and addressed any bugs, vulnerabilities, or performance issues. Ensured the system's stability, security, and reliability.
05.
Deployment and Iteration: deployed the system to a limited user base to gather real-world feedback and insights. Continuously iterated and improved the system based on user feedback, market dynamics, and emerging requirements.
06.
Ongoing Maintenance and Upgrades: provided ongoing maintenance and support for the live system. Released regular updates, bug fixes, and security patches to ensure the system remained robust and up-to-date.
Team composition 👨‍💻
1 Full-Stack Developer 
1 Tech Lead
Technology stack ⚙️
Back-end: Javascript, React.js
Front-end: Node.js, Express.js
Core features 💻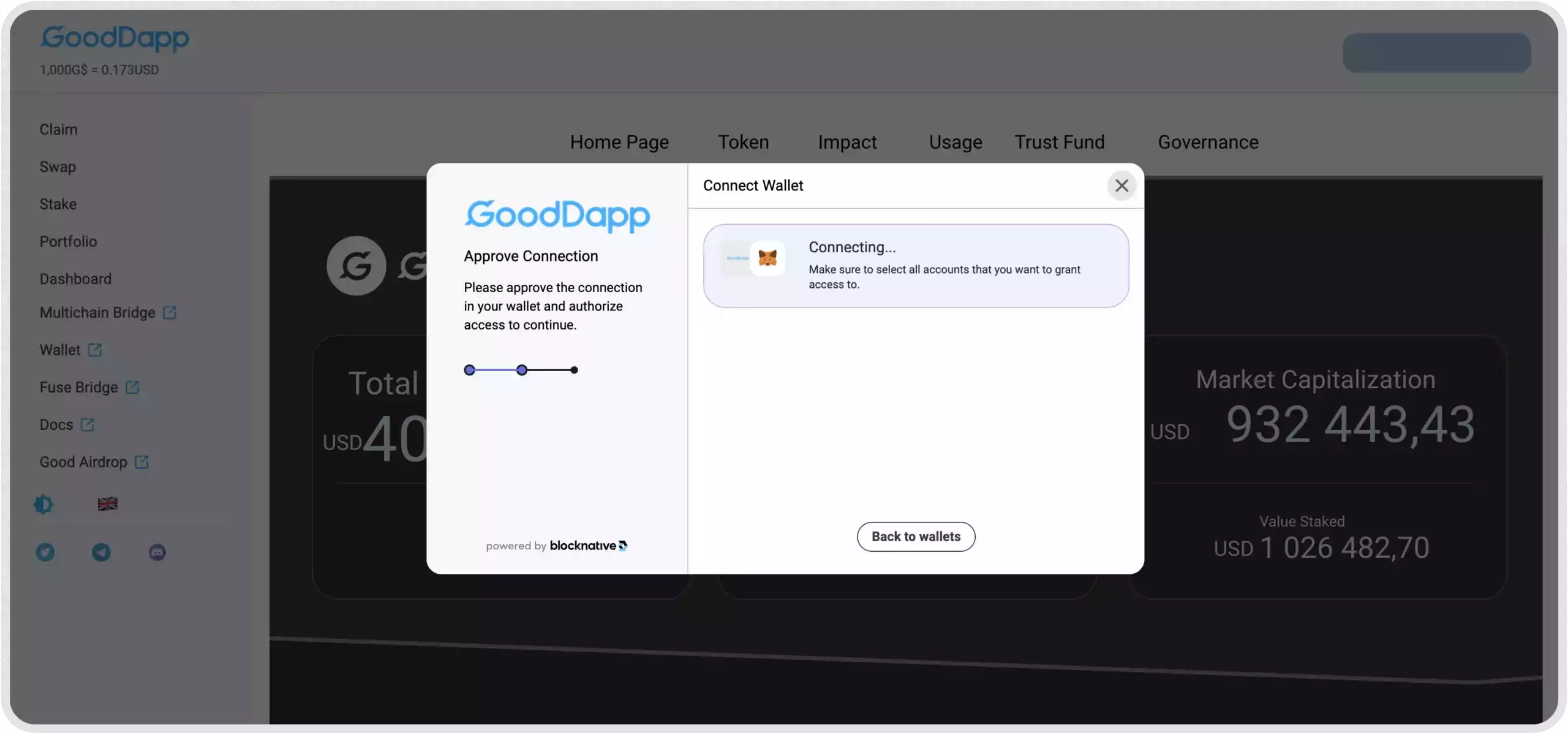 Integration with cryptocurrency wallet
By seamlessly integrating with popular cryptocurrency wallets, users can securely store, send, and receive GoodDollar tokens alongside other cryptocurrencies.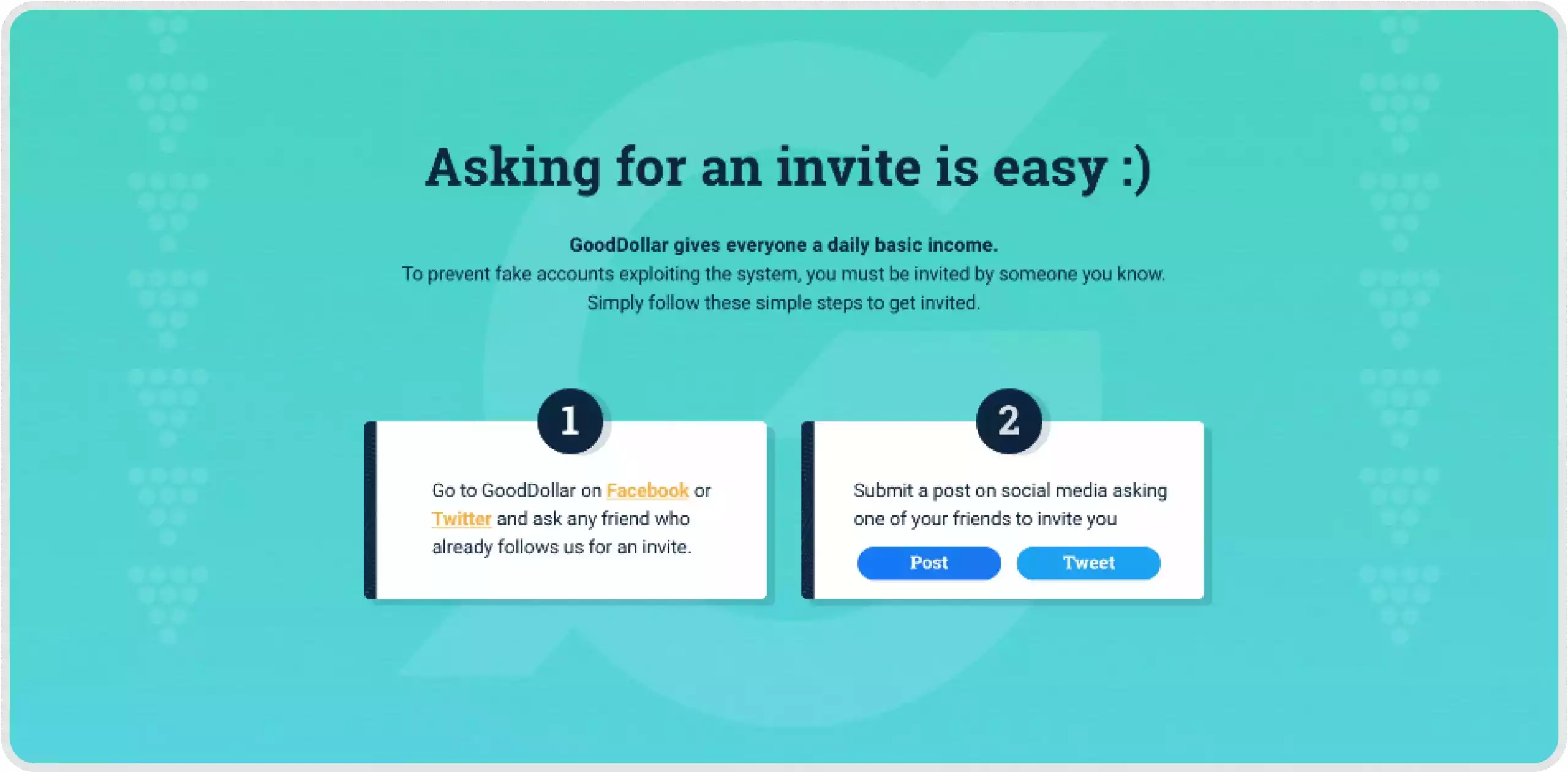 Integration with 4+ marketing analytics tools
Leveraging the power of more than four marketing analytics tools, valuable insights into user behavior, engagement, and campaign performance can be obtained to drive informed decision-making.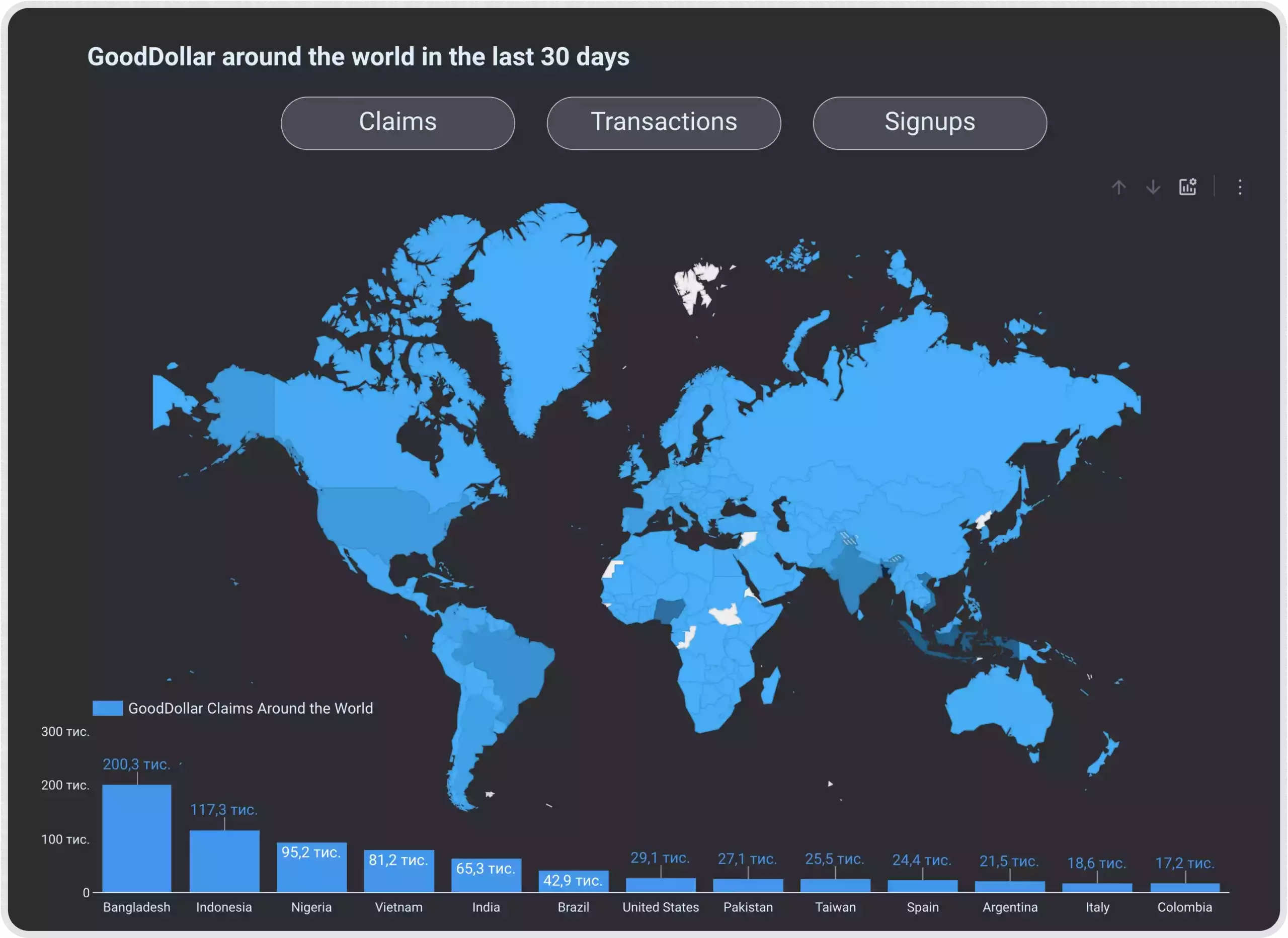 Realtime user dashboard
Empowering users with a real-time dashboard, they can stay updated on their account balances, transactions, and basic income distribution, enabling effective management of their funds.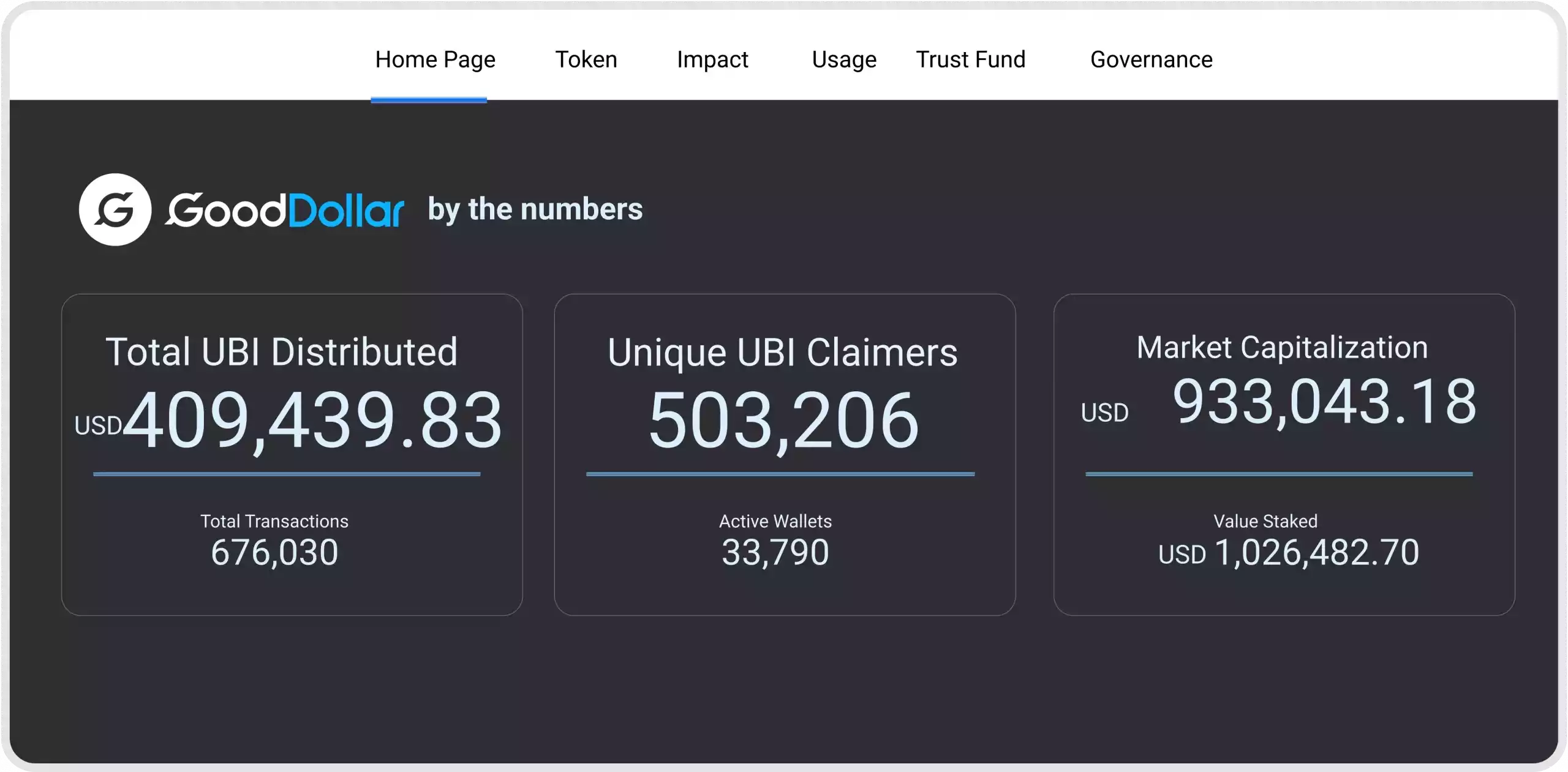 Custom invitation referral model
Through a tailored referral model, users have the opportunity to invite others to join the platform, earning additional rewards or benefits, thus fostering user growth and engagement.
Our Offices
Sales Office
701 Brazos St., Suite 550, Austin, TX 78701
See on the map

Headquarters
5A Vasyl Tyutyunnik St. Kyiv, Ukraine 02000
See on the map