Good Dollar
eToro blockchain-powered project geared towards a global distribution on the principles of the universal basic income.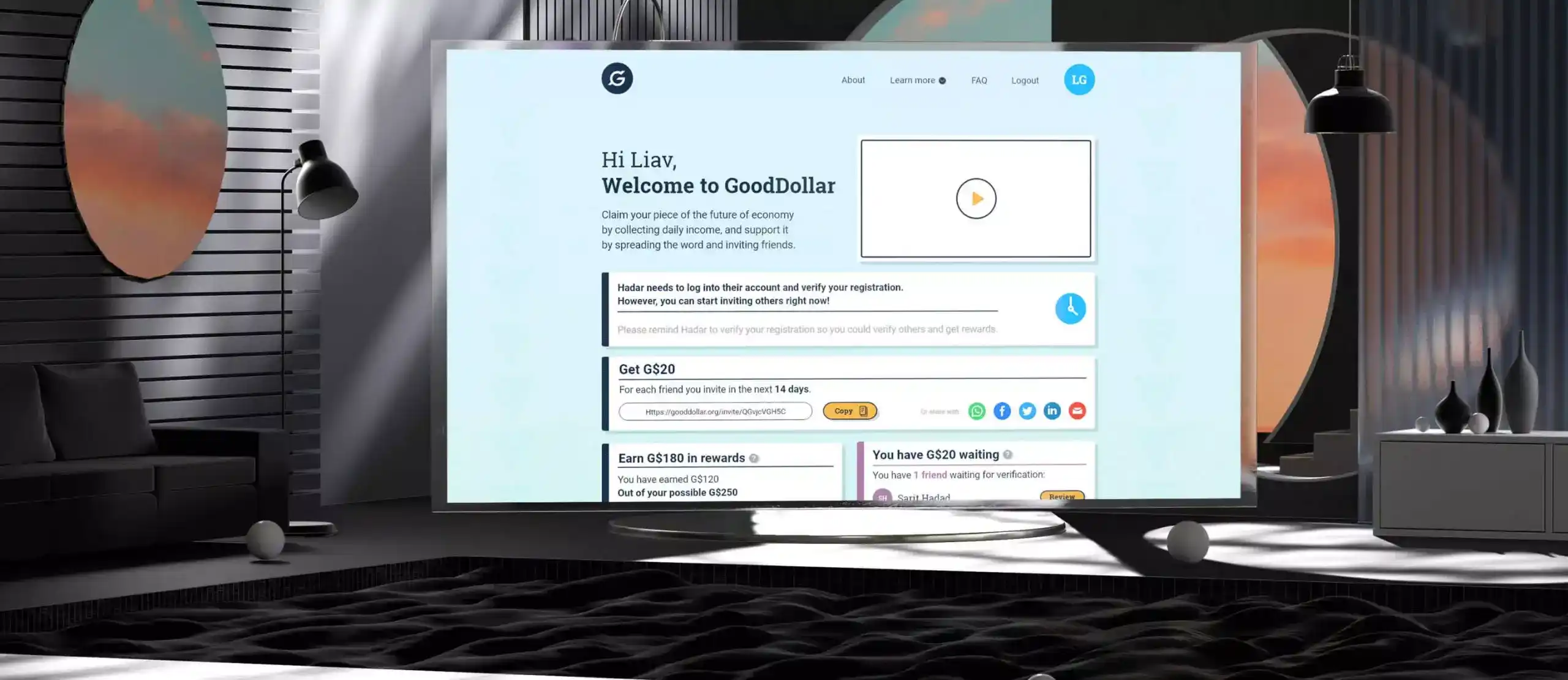 About the project
GoodDollar is a non-profit organization on a mission to leverage new blockchain technologies to deliver a scalable, sustainable model to deliver basic income. GoodDollar has built a wallet that enables any human with an internet connection to sign up and claim a small daily income in G$ coins.
Web
PLATFORM
2019
YEAR OF RELEASE
5 months
PROJECT DURATION
Israel
COUNTRY / STATE
Fintech, Blockchain
INDUSTRY
3 members
TEAM
Challenges
GoodDollar (one of the E-toro's projects of the well-known company) is a people-powered framework to generate, finance, and distribute global basic income. It provides a baseline standard of living and reduces wealth inequality through the creation of a universal basic income (UBI).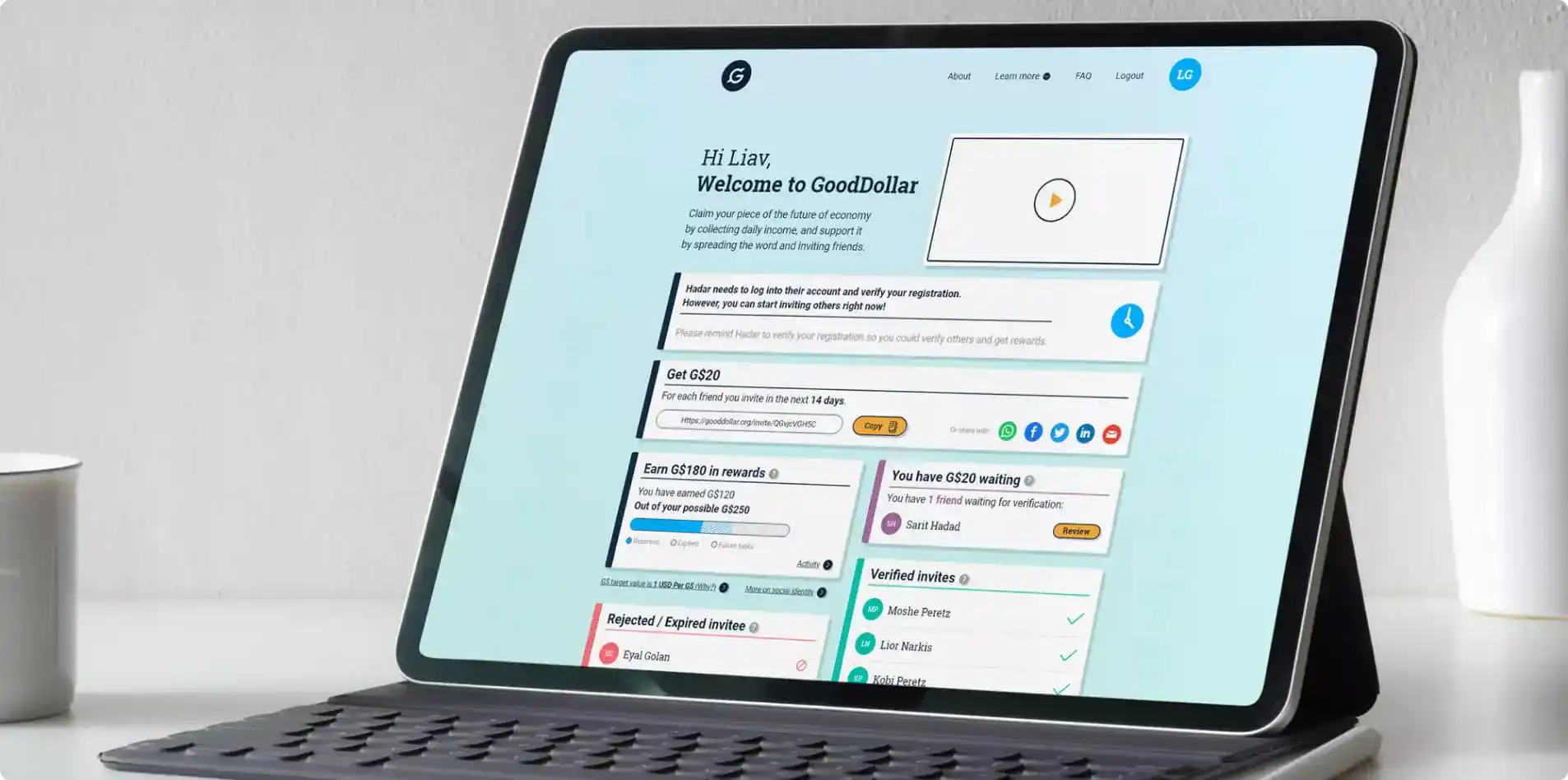 The goal of the project was to develop a web application for new protocols and smart contracts to deliver a "trickle-up" value structure that places money in the hands of those who need it most.
How the product helped
GoodDollar is the reverse of the conventional trickle-down approach to capital, credit, and interest-bearing money. Its digital asset that operates within the emerging ecosystem of decentralized and open finance. Each coin is backed by a monetary reserve of cryptocurrencies and thus has tangible value. G$ coins are liquid and convertible to other cryptocurrencies and will be available to buy and sell directly via the GoodDollar GoodReserve smart contract.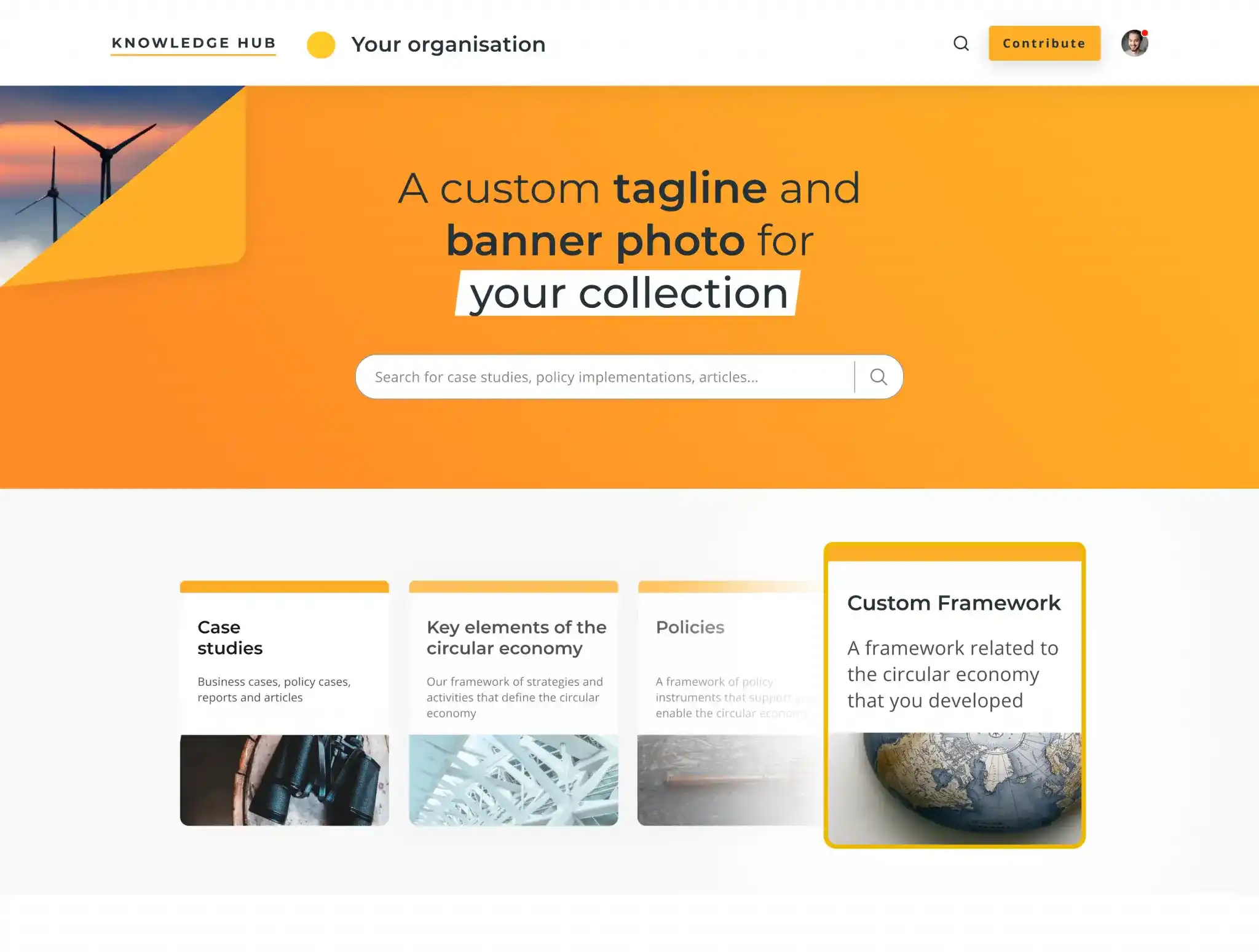 Main idea of product
The main idea was to build a new, global, open-source cryptocurrency – called GoodDollar – to distribute money using the principles of universal basic income (UBI). GoodDollar for – the ultimate purpose of reducing wealth inequality through blockchain technology.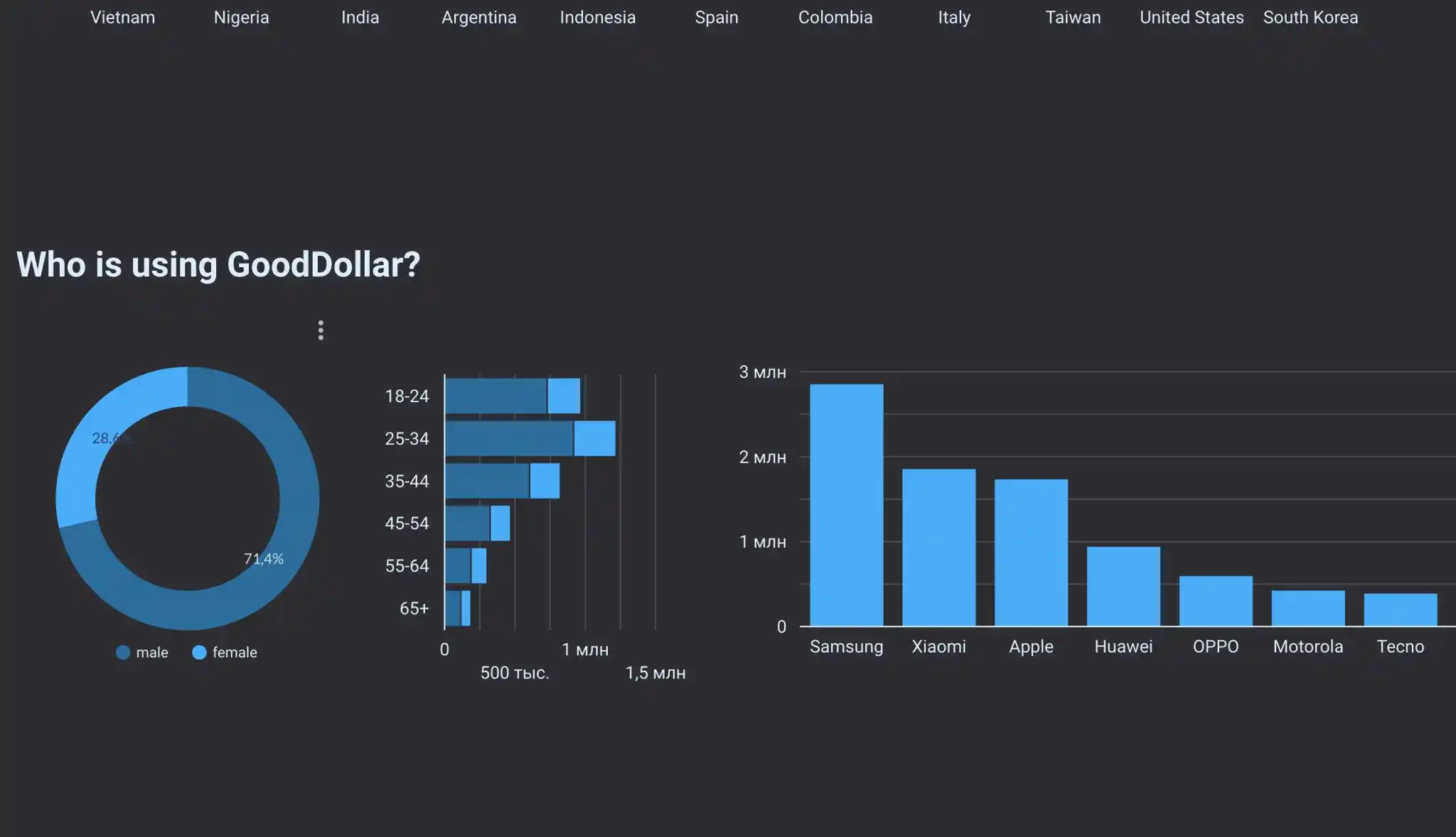 Key Ideas
#1
Integration with a cryptocurrency wallet
#2
Integration with 4+ marketing analytics tools
#3
Realtime user dashboard
#4
Spanish/English versions of the software
#5
Kiosk for visitor screening
Client's Feedback
"The work they've provided at their price point had generated an enormous impact. They executed very well, so we were able to launch a significant number of new features to the site."
Results
GoodDollar wraps around yield-generating decentralized finance protocols. Those funds are used to mint a reserve-backed crypto-asset (G$), which is used for yield-payouts to Supporters who staked capital, and distributed daily as basic income to users.
Future plans
Project's decentralized global basic income concept has the potential to effect positive change in the world while pioneering a fairer and more transparent circular economy.
Our Offices
Sales Office
701 Brazos St., Suite 550, Austin, TX 78701
See on the map

Headquarters
5A Vasyl Tyutyunnik St. Kyiv, Ukraine 02000
See on the map