UX/UI Design Services
Ensuring your tech success with thorough complex and in-depth business analysis, stunning visual identity, and a deep understanding of UI/UX design principles.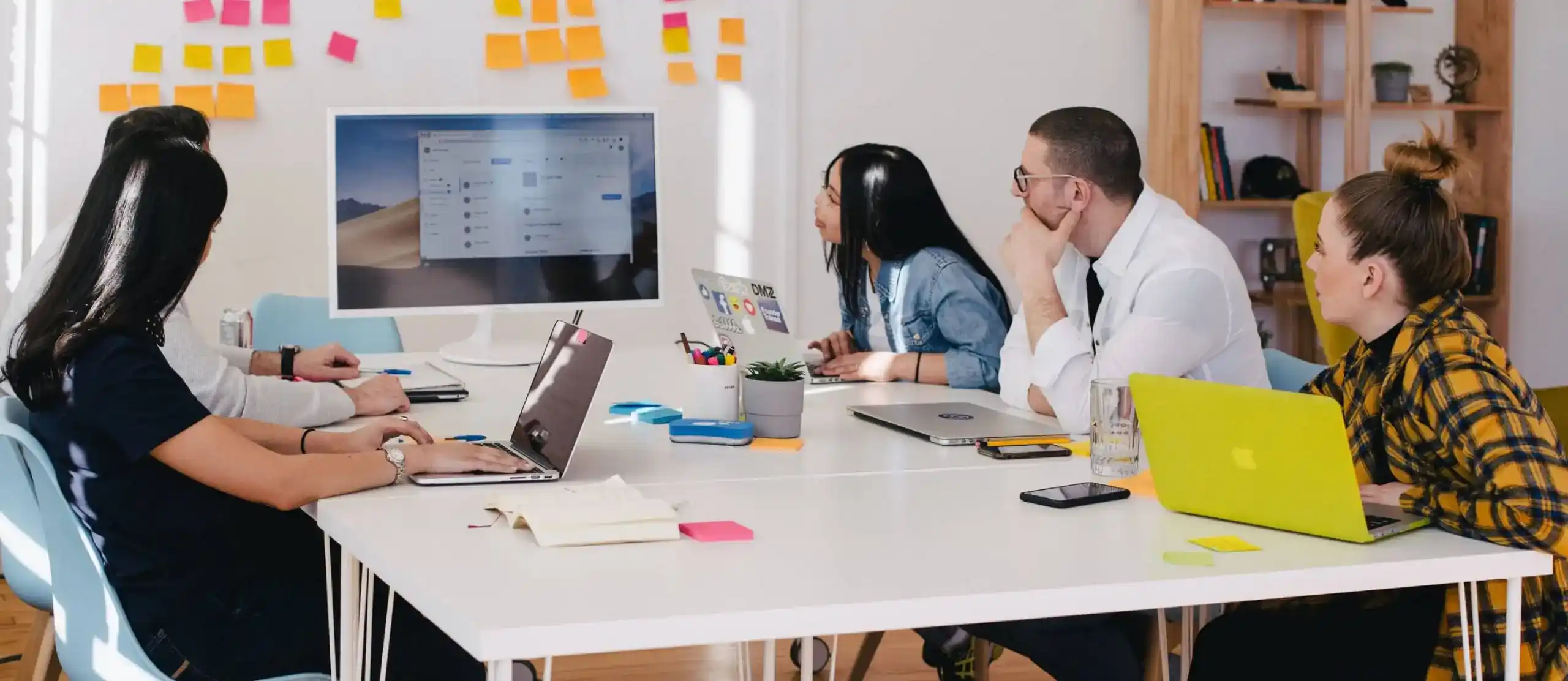 Mindset
We're team-centered on design thinking methodology. It helps us to define situated to arrive at solutions that are desirable, feasible, and viable. By starting from humans, their hopes, fears, and needs, we quickly uncover what's most desirable. Once we've determined a range of solutions that could appeal to the community, we're looking to serve, we then start to home in on what is technically feasible to actually implement and how to make the solution financially viable. This balance helps us to design products that are successful and sustainable in the markets.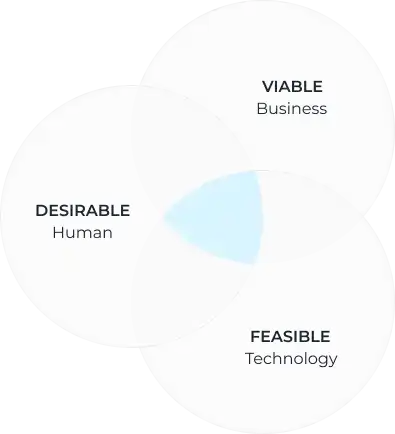 Product design Stages
Understand
Strategy
The stage is about creating a strategy this is where we aim to understand the values standing behind our customer that will help us adjust the service to their vision.
Define
Research
Discovery is a key step in designing the user experience. A design team with product managers explore and understand the product domain, marketplace, and competition.
Emphasize
Analysis
The aim of the Analysis phase is to draw insights from data collected during the Research phase.
Ideate
Concept
Based on business requirements and the user feedback loop established in previous phases, the premise of the Ideate phase is to put ideas, get feedback, refine them, and repeat.
Design & Test
Prototype
After we have created the concept and overall design direction is defined we start working on detailed product design. At this stage, the iterative generation of artifacts intended to answer questions that get you closer to your solution.
Implement
Product
Even when the design is considered both complete and final, some problems or questions inevitably arise. To guarantee that design implemented in the right direction the design team needs to be available for the engineers on a regular basis.
Design Stages Timeline
DISCOVERY & RESEARCH
DESIGN CONCEPT & PROTOTYPE
PRODUCT DEVELOPMENT

Design Sprint Structure
One Sprint
Research
Validate
Ideate
Design
Clutch Reviews
Client feedback is a big factor in the awards process. Clutch.co's leading companies have been vetted for quality and performance, and we are happy that WeSoftYou made the list.
Our Offices
Sales Office
701 Brazos St., Suite 550, Austin, TX 78701
See on the map

Headquarters
5A Vasyl Tyutyunnik St. Kyiv, Ukraine 02000
See on the map