Javascript Development Company
Build a custom, cross-platform, SEO-friendly, interactive and scalable application with WeSoftYou. As a JS development company we will take you through the entire SDLC process and stay in touch long after deployment to scale the product.
Get project estimation
Javascript Development Services We Provide
At WeSoftYou, we believe in delivering value first. See what exactly we can shape it into.

Website and web app development
Leverage Javascript web development services alongside HTML and CSS. It enables updating content without refreshing a page, manipulating DOM to modify the structure and content dynamically, and various eye-catching front-end elements. Altogether, you get a pleasant user experience.

Progressive web apps
Creating cross-browser, discoverable PWAs that deliver pleasant and understandable user experience. We employ Angular, React, and Vue.js frameworks.

Mobile application development
Whether native or cross-platform, WeSoftYou will produce iOS, Android, or hybrid software that is scalable and easily open for future updates. Employing frameworks for mobile development like React Native or Ionic.

Back-end development
Employing Node.js, Express.js, and NestJS capabilities for bulletproof app architecture, reliable server-side rendering, database interactions and API integrations.

Custom API development
WeSoftYou offers application programming interfaces that will assist you in integrating your current software with other solutions and make it easier for your app to share data with other services.
Technologies We Use
WeSoftYou speaks multiple different programming languages: see our technical vocabulary, as we're not just a Javascript development company.
Our Javascript Development Process
We split our delivery of Javascript development services into several segments.
Discovery
We start by discussing your idea in detail. After having determined that Javascript is relevant and how to use it with the most efficiency, we work on an MVP and its features: establish the value proposition, objectives, and target market for the product. Next, extract functional and non-functional requirements.
Design
Our design team begins to give your product its appearance. They do it by delivering wireframes, mockups, and user paths while taking into account the UX research and elicited requirements. Eventually, they will turn all of this into a full-scale design, which they will be showing you on the go.
Architecting and development
Based on ready UI/UX, our full technical team takes over: we start working on front- and back-end of your future product, working in Agile principles and regularly updating you on our progress. Essentially, your input or edits are welcome anytime.
Testing and deployment
The WeSoftYou engineers thoroughly test your application once it is done to ensure that it is error-free and adheres to the original specifications. We're also handling the release duties regardless of the product in question.
Support and maintenance
After finishing and submitting our work, WeSoftYou stays in touch with you. We offer frequent updates, address issues, or scale the system as needed, never skipping any of your demands.
Benefits of Our Javascript Development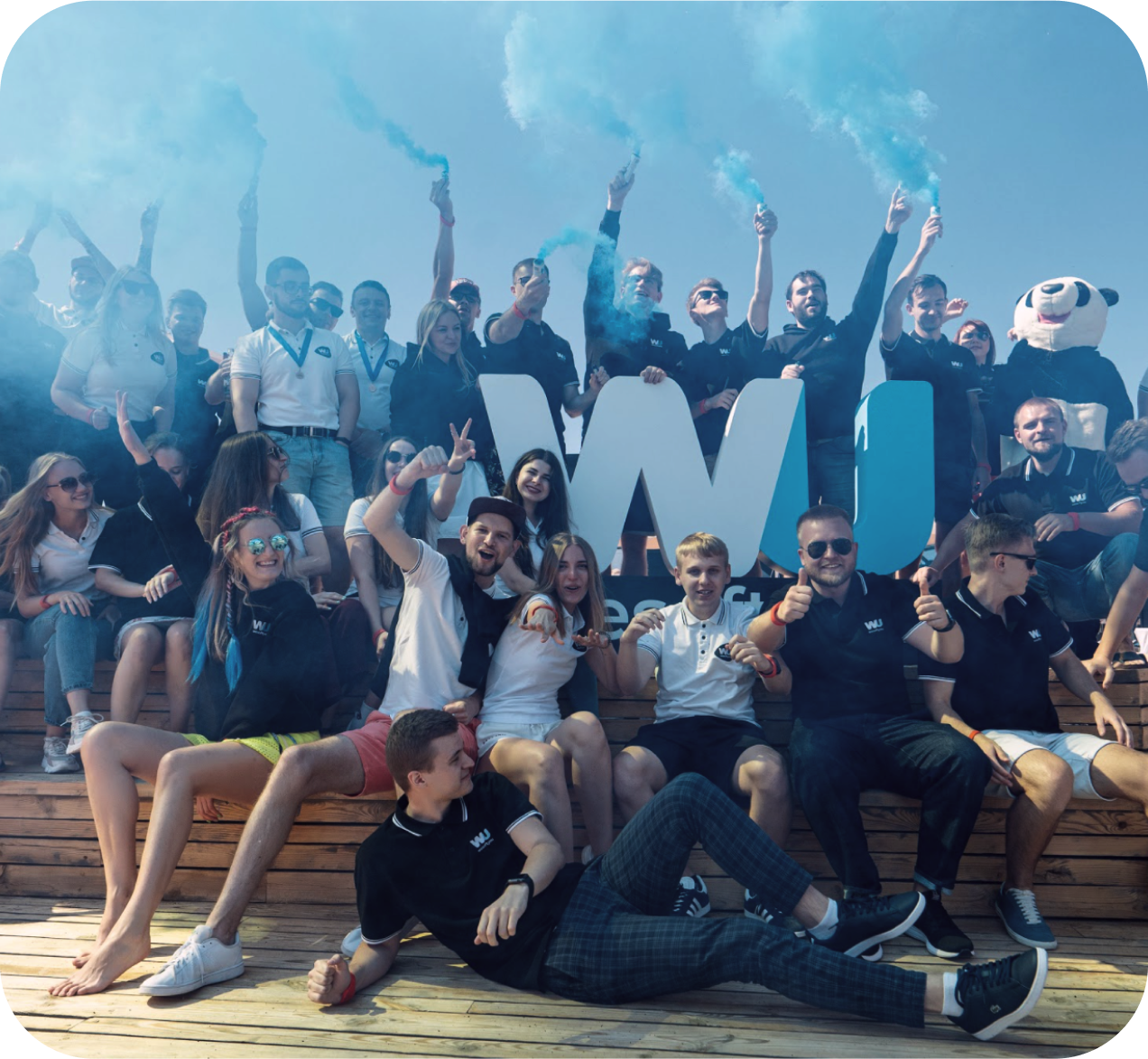 Tap into interactivity
Javascript enables developers to create interactive and dynamic user interfaces, such as dropdown menus, pop-ups, and animations, that can enhance the user experience and engagement with the web application.
Enjoy SEO-friendly code
Improve your search engine rankings and increase your website traffic, which Javascript enables: its frameworks like Angular, React, and Vue.js are compatible with search engine optimization, which will contribute to your brand's recognizability.
Compatible across platforms
Supported by all major web browsers, Javascript serves as an ideal choice for creating cross-platform web applications that can run on desktop and mobile devices.
Versatile application
Leverage Javascript's properties in a variety of web development tasks, such as form validation, client-side data processing, and DOM manipulation. This language is a versatile tool for web developers, which naturally contributes to the myriad of JS applications.
Large developer community
Javascript has a large and active developer community that contributes to a wealth of open-source libraries and frameworks, making it easier for developers to build web applications and solve complex problems.
Fast development
JS frameworks like React, Angular, and Vue provide pre-built UI components, tools, and libraries that can accelerate the web development process and allow for faster time-to-market.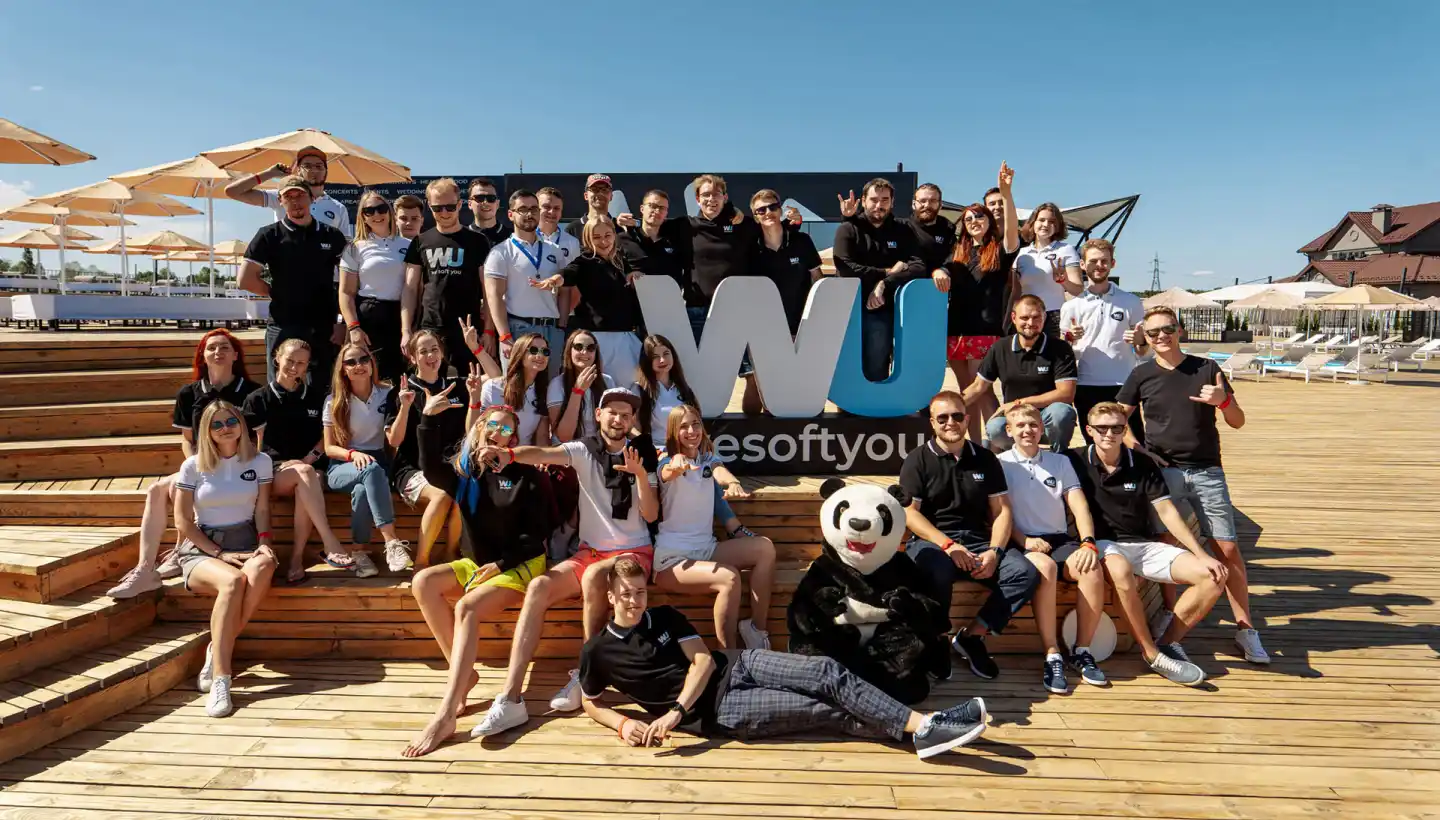 Why Choose Us?
Stick with us for Javascript web development services. On a deeper level, we will deliver much more than just lines of code.
Starting with consultation
Don't dive into muddy waters: developing a product requires clarity on the technology stack, development process, and future application capabilities. The WeSoftYou professionals will answer all of your Javasript-related questions in detail, starting with determining whether this technology is relevant to your case, and help take further steps (MVP features, target audience, team composition) with care.
Legal risks to zero
As a responsible business, WeSoftYou puts an accent on regulatory compliance: with our clients, we work with NDAs, ensuring GDPR and HIPPA compliance all the way through. As our legal team keeps its hand on the pulse of regulations, you can be positive you will not just get a compliant digital product but know for sure it will stay so over the years.
A to Z development
Javascript is an incredibly multifaceted language, which can be of service for many of your ideas. Whichever one of them you'll decide to embody, WeSoftYou will be there for you: multiply JS versatility by our cross-industry experience to get a vibrant website or web app, user-friendly mobile application, smart API, or anything else.
Commit the way you like
To meet your unique needs, WeSoftYou provides a range of interaction models. You can decide between a fixed-price model, a time-and-materials basis (depending on the resources and time we use to produce your product), or an exclusive dedicated team for your project. Feel free to request the format that most closely matches your needs.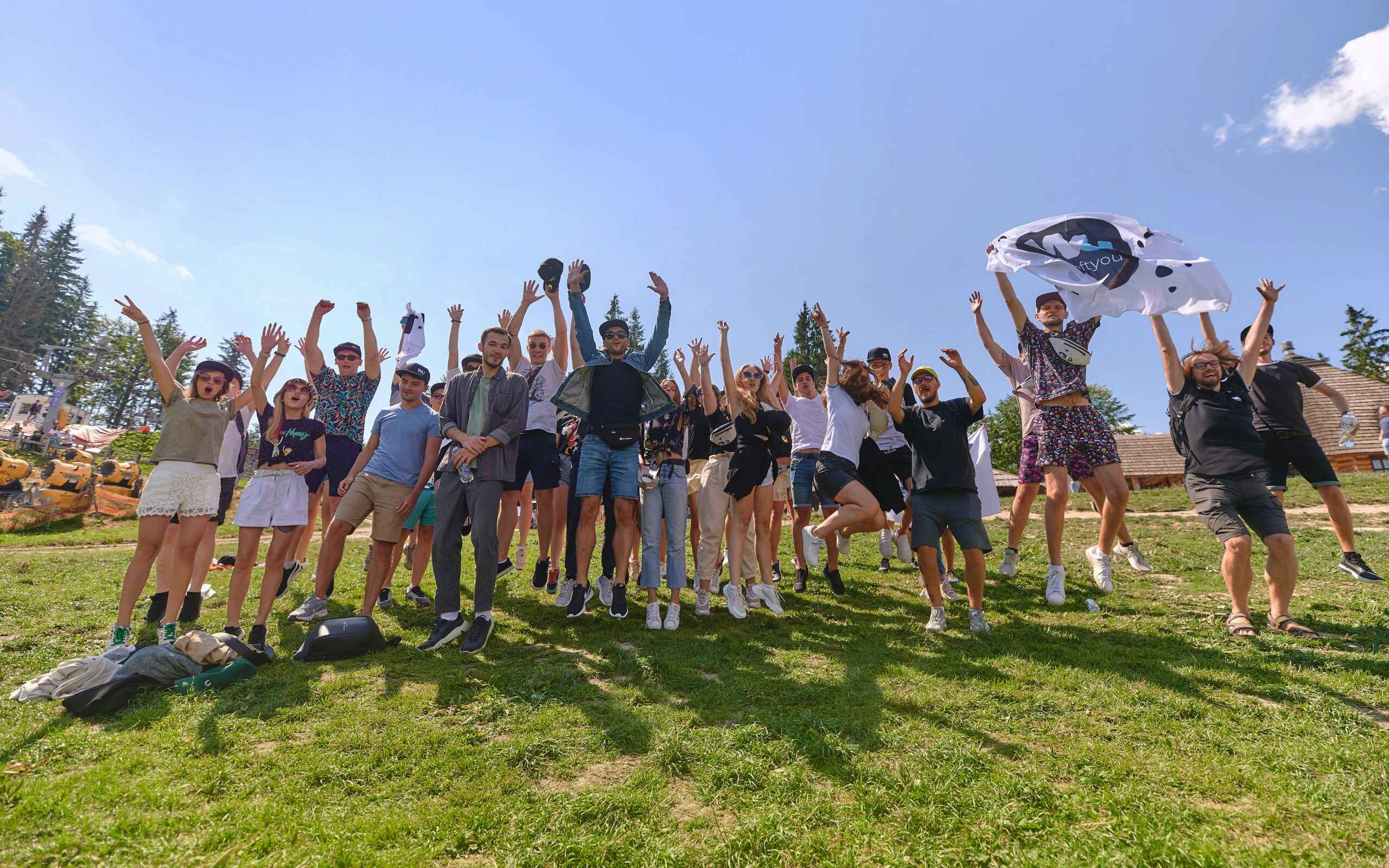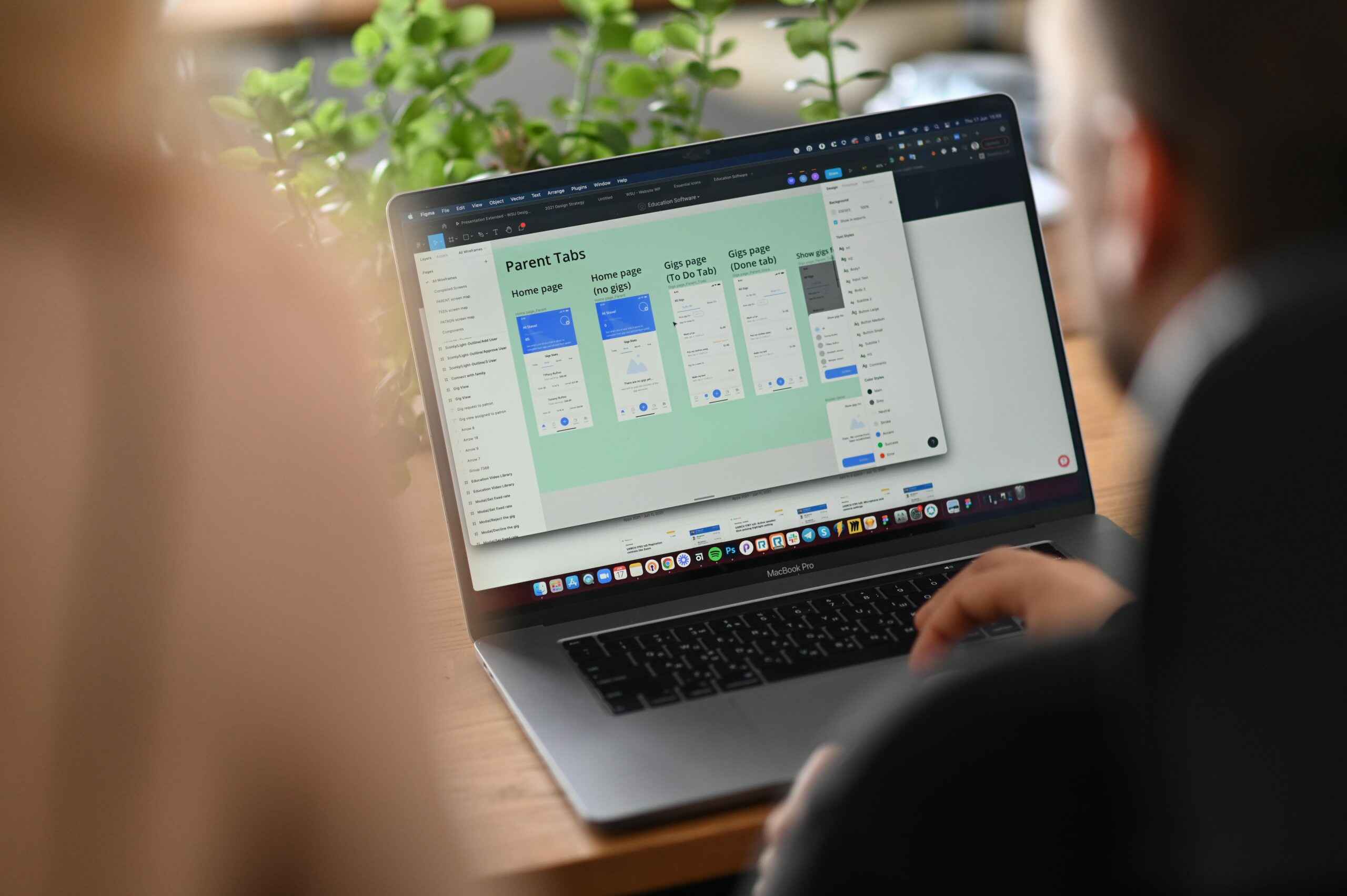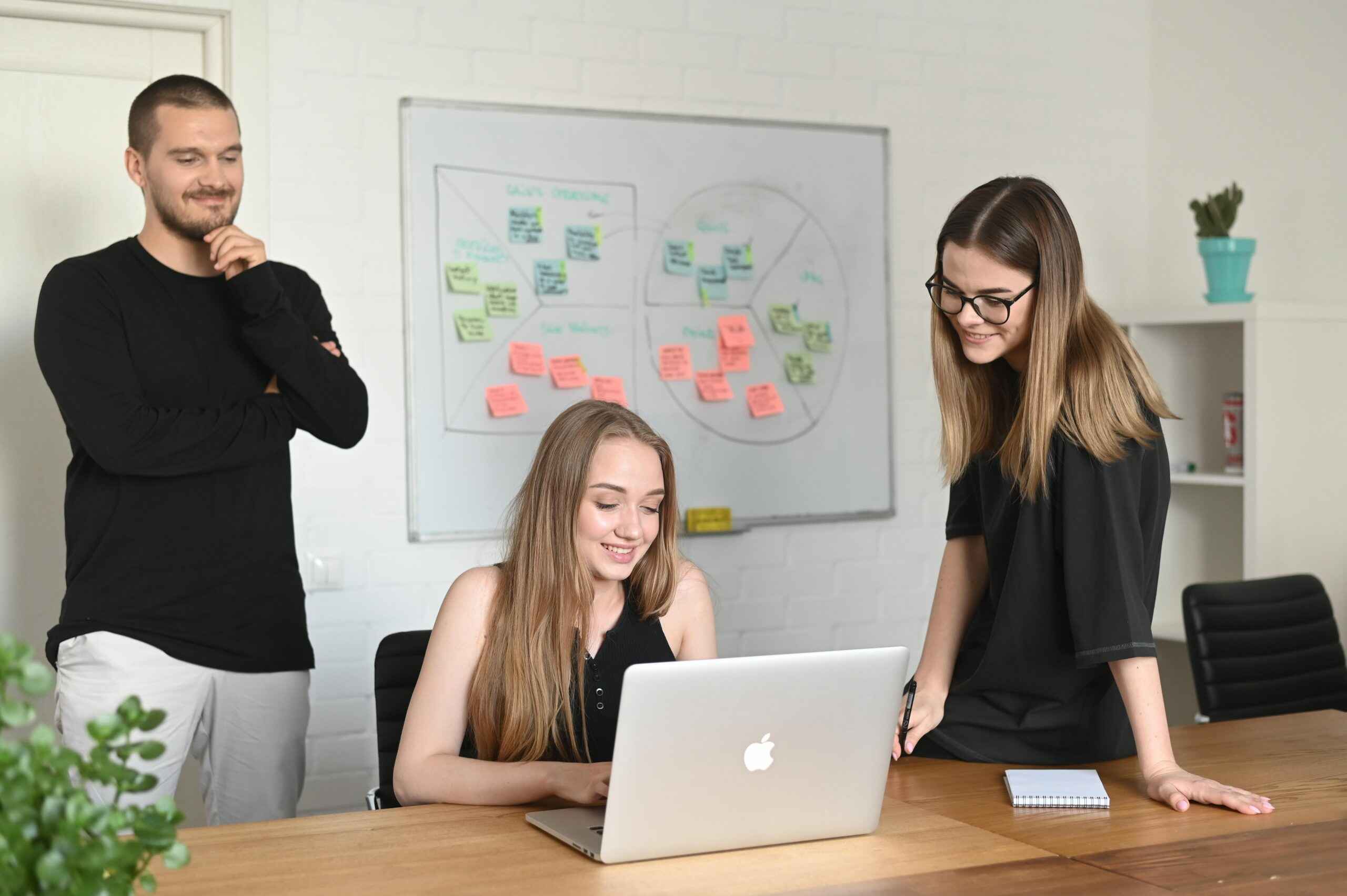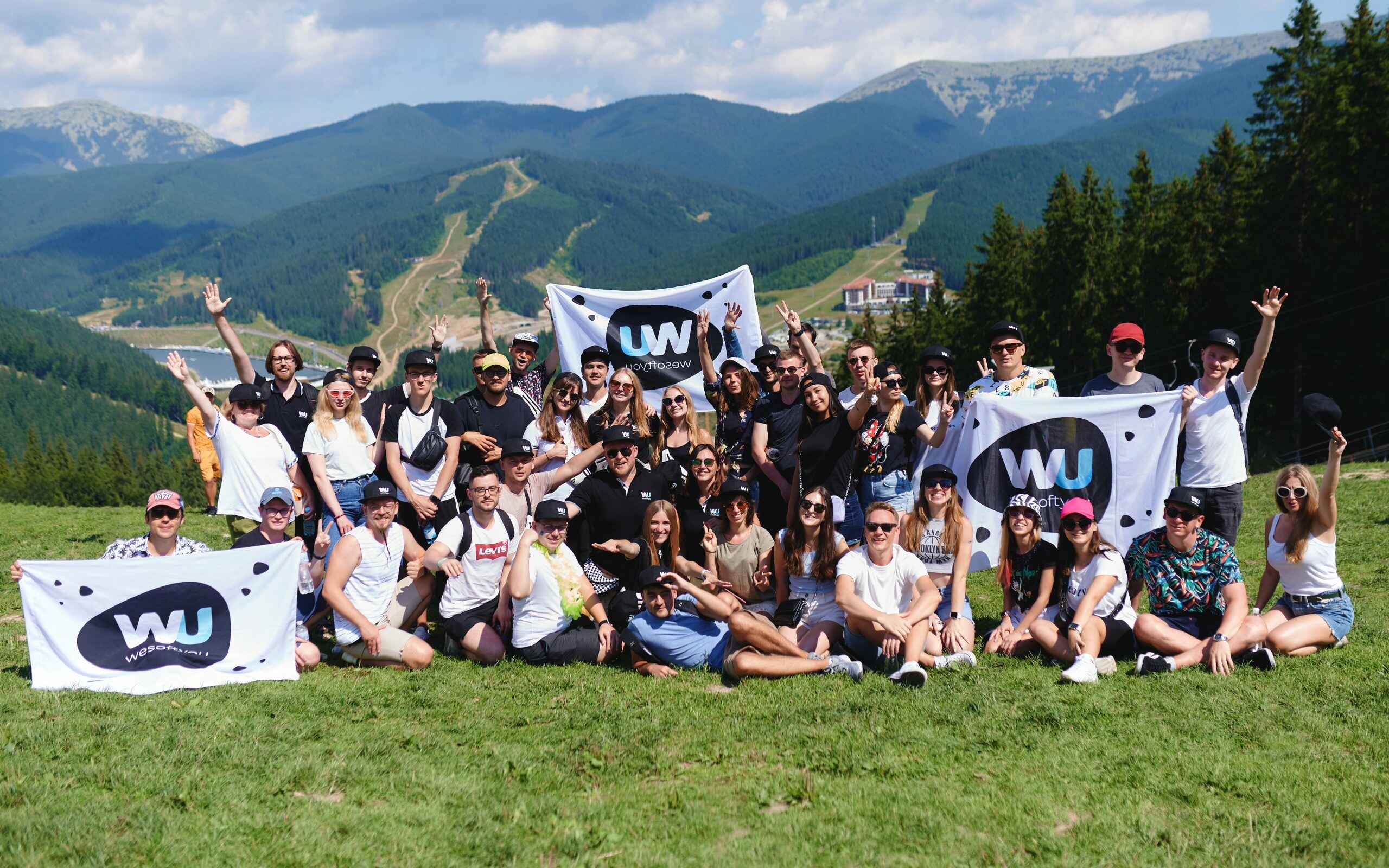 Awards
As a blockchain development company, WeSoftYou is proud to be recognized for its achievements by different partners worldwide.
breaktrough of the year 2019
100% job success
highlighted in forbes
2019
innovators of the year
2019
Top 1% in the world
by Clutch.co
FAQ
Javascript is a popular programming language used in web development that offers several benefits. One of the most significant advantages is its ability to create dynamic and interactive user interfaces, such as pop-ups, animations, and dropdown menus.
Additionally, Javascript is supported by all major web browsers, making it a versatile choice for cross-platform web applications that can run on various devices.
Another advantage is its versatility, as it can be used for various web development tasks such as form validation, client-side data processing, and DOM manipulation.
Javascript also has a large and active developer community, contributing to open-source libraries and frameworks that make it easier for developers to build web applications. Finally, Javascript frameworks like React, Angular, and Vue provide pre-built UI components, tools, and libraries that speed up the web development process and result in faster time-to-market.
Javascript development services can help your business in various ways.
Firstly, Javascript allows creating interactive and dynamic user interfaces, making for an engaging user experience. This can result in higher customer satisfaction and increased conversion rates. 
Secondly, the use of Javascript frameworks such as React, Angular, and Vue can speed up the development process, leading to a faster time-to-market for your products and services. 
Thirdly, Javascript is supported by all major web browsers, making it an ideal choice for creating cross-platform web applications. This expands the reach of your products and services and make them more accessible to a wider audience. Fourthly, Javascript allows for the creation of scalable and modular code, making it easier to maintain and update your web applications as your business grows.
Last but not least, JS as a programming language can be cost-effective compared to other tech stacks, as it has a large and active developer community contributing to open-source libraries and frameworks.
There are many popular frameworks used in Javascript development. Some of the most commonly used ones include:
React (developed by Facebook), which is a popular framework for building user interfaces. It is highly flexible and efficient, making it a favorite among developers.
Angular (developed by Google), which is a full-featured framework for building complex applications. It includes features like two-way data binding, dependency injection, and unit testing.
Vue, a lightweight framework that is easy to learn and use. It is highly customizable and can be used to build both simple and complex applications.
Node.js, a popular runtime environment that allows developers to run Javascript on the server side. It is used for building scalable, high-performance applications and is especially popular for building APIs and microservices.
Express, a lightweight framework for building web applications on top of Node.js. It includes features like routing, middleware support, and template engines.
Our Reviews
Tech leaders from leading companies have trusted WeSoftYou to build impactful software.
Our Offices
Sales Office
701 Brazos St., Suite 550, Austin, TX 78701
See on the map

Headquarters
5A Vasyl Tyutyunnik St. Kyiv, Ukraine 02000
See on the map