Dedicated Development Team
Hire dedicated development team for your next project. WeSoftYou finds seasoned specialists to match your needs in the least amount of time. We make sure that your project has every professional it requires. Whether your project has tight deadlines or complex requirements, deals with sensitive matters, or you simply want to retain control over the development process, let WeSoftYou supply you with carefully selected talent.
Work with us
Dedicated Software Development Team Services We Provide
A dedicated team of developers for hire gathered by WeSoftYou can function in several types.

Dedicated team extension
If you want to expand your in-house capacities with external talent, WeSoftYou assembles a team of specialists for you. With us, you can hire engineers to work with your IT department in any number, starting from one. They will work on your project from our office as your full-time workers. So the office and HR matters are on us while you are in charge of management.

Standalone dedicated team
In this case, WeSoftYou creates a dedicated development team from scratch. We'll put together already screened experts based on your demands, whether their seniority level, experience, or tech stack. We handle hiring, employment, and payroll; you deal with essential business activities without worrying about the papers.

DevOps enablement
Hire our DevOps experts to create, test, and manage IT infrastructure quickly, and have your high-end items delivered quickly and without interruption. Enhance continuous software delivery by accelerating and automating project creation, testing, and deployment. Additionally, we have DevOps specialists that can handle deployment, CI/CD, and infrastructure management.
Technologies We Use
See the teach stack WeSoftYou's dedicated teams of developers for hire work with daily.
Our Dedicated Development Team Setup Process
Finding the best people as soon as possible is the ultimate goal of our dedicated software team services.
Requirements evaluation
We Investigate your business needs. The WeSoftYou team thoroughly studies your objectives and processes to assemble the best team possible.
Candidates search
Our hiring experts analyze the talent pool in search of candidates ready to match your expectations. We seek professionals with appropriate experience and industry-based credentials.
Interviewing
This is when you meet cream-of-the-crop candidates. Take part in the interview to ask any questions important to you and tell about the project in more detail, or leave this job to our finest recruiters.
Recruiting
We review the specifics of collaboration after you decide on your final options and finalize the hiring. The offers are provided to the members of your newly established dedicated software team once everything has been decided upon.
Project kick-off
You can start your project after all the procedures are over. Run your dedicated development team any way you deem necessary, and let us help you resolve any issues that might occur.
Benefits of Having a Dedicated Development Team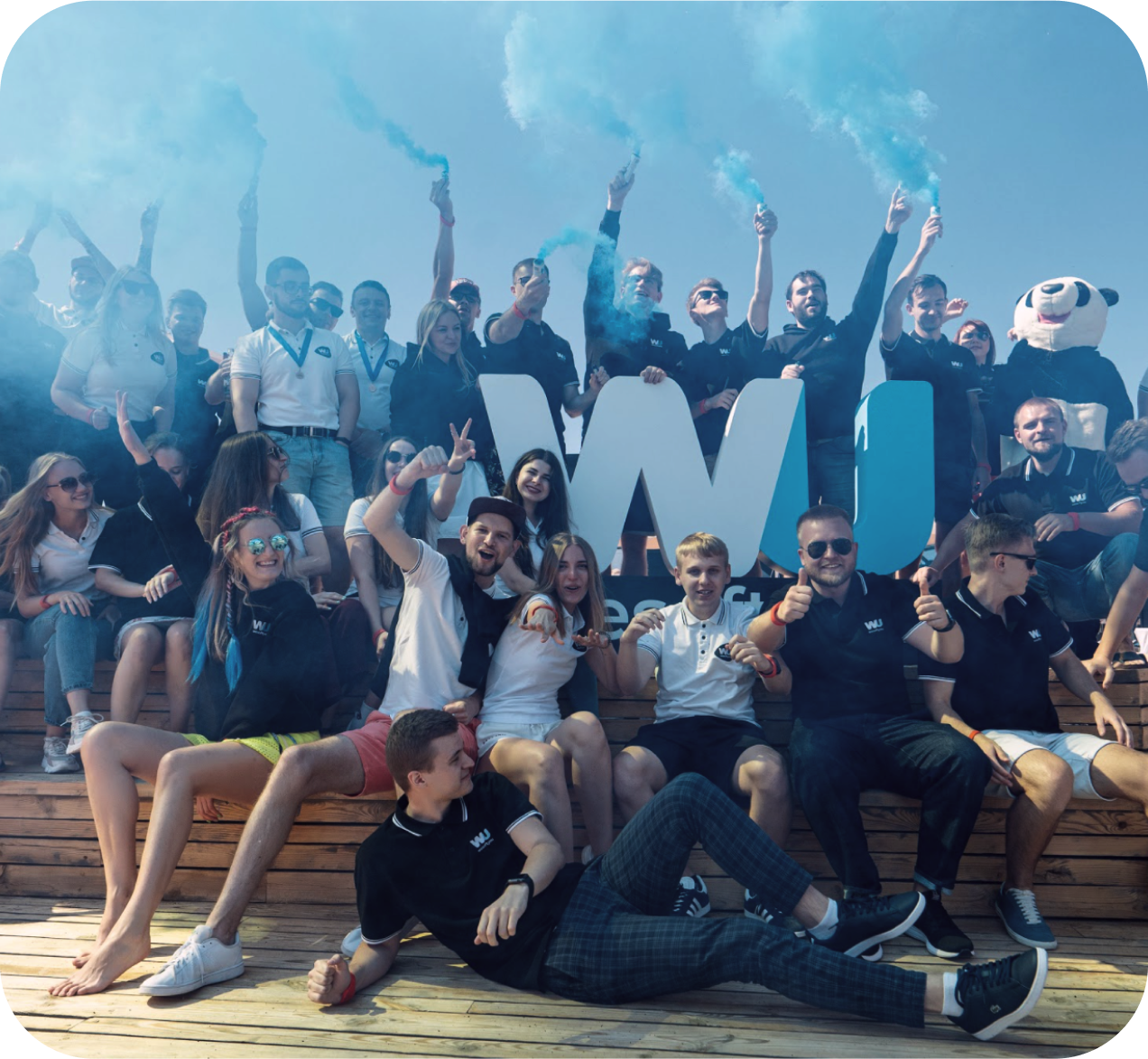 Quick start
Outsource the project development to avoid time-consuming and exhausting recruiting procedures. You'll benefit from a sped-up process and fewer hiring challenges if you opt to work with a specialized development team assembled by WeSoftYou. Get a prepared, cohesive team that can begin working on your project immediately.
Scale simply
When your workload changes, scale up or down as needed. Hire one or more developers throughout the entire project with no related fuss. Focus on mastering your product while we takecare of both hiring and letting go of staff.
Flexible engagement models
Take advantage of WeSoftYou's transparent pricing models for dedicated development team services with no hiring fees attached. Choose between hourly rates and the set pricing model to achieve your goals without sacrificing your budget.
Communicate directly
Regularly communicate with your software developers and participate in the software development process. Have a one-on-one discussion with the staff to discuss your demands and expectations. You'll be able to communicate all of your needs directly to the person in charge of design, development, or quality assurance as a result.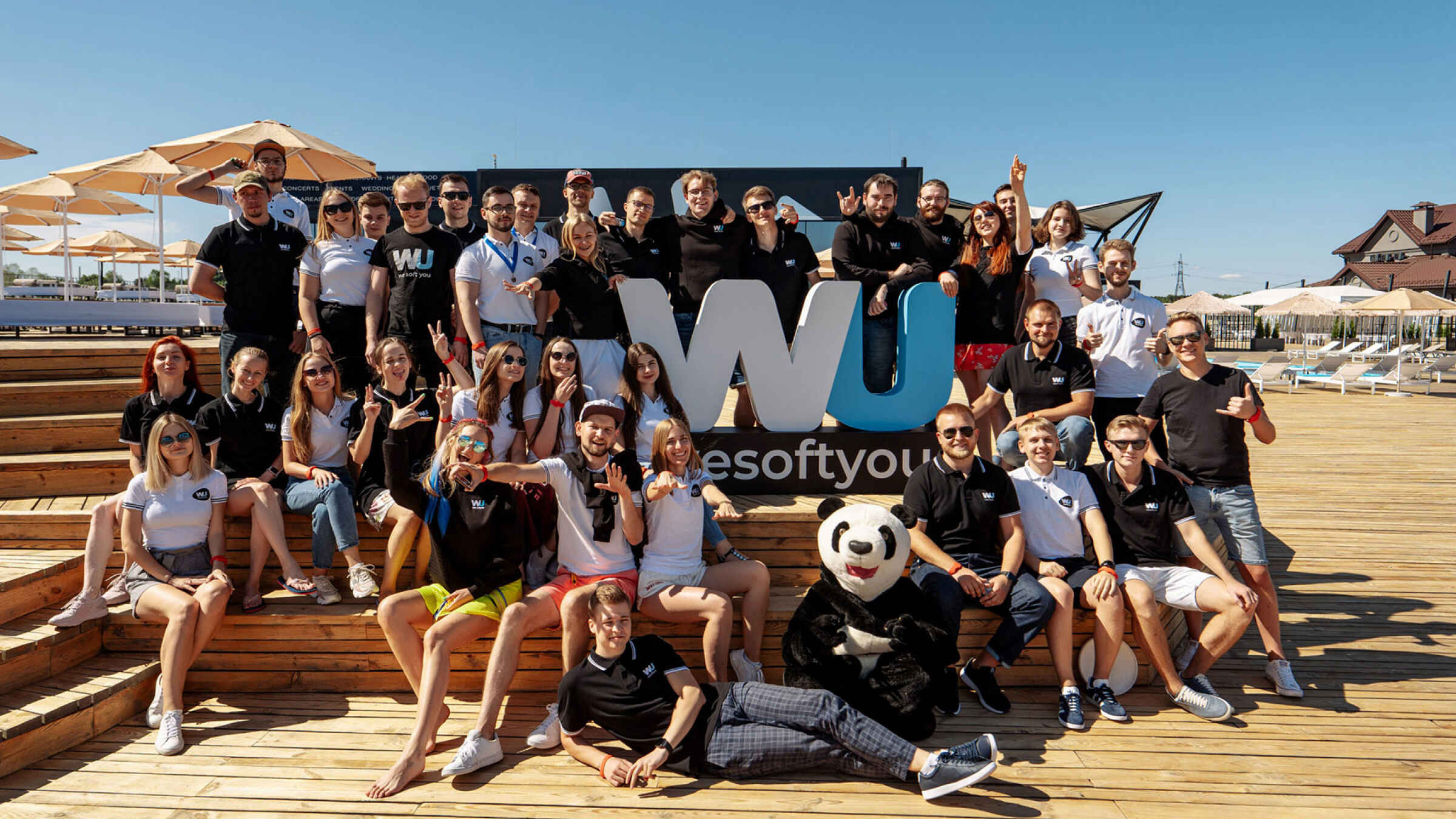 Why Choose Us?
Informed decisions are crucial for business success. So here's why working with WeSoftYou is an excellent choice.
Initial consulting
Get a detailed consultation on your project from our managers before hiring a dedicated development team. We can advise you about the number and required skills of tech professionals. Then, we'll keep our hand at your pulse to create a great team, identify the best technological solution, assist with other related issues, and complete the SDLC.
High-standard talent management
With WeSoftYou, you get rid of HR hassle by hiring a dedicated software development team. All employee benefits are handled, so your remote personnel is in good hands. We follow the best personnel management strategies to ensure employee loyalty and retention. To prevent churn, we regularly assess team morale, foster team spirit, provide corporate benefits, and host team outings.
Compliance to the letter of law
It's about more than just providing several necessary documents. WeSoftYou operates in line with European B2B contracts, and our legal staff maintains a close eye on changing legislation, quickly identifying any significant legal updates. Additionally, our tech professionals have a great deal of experience working with HIPPA compliance and other legally binding nuances in modern tech development.
Worldwide community regulars
WeSoftYou participates actively in the global IT community's activities. Apart from having a range of compelling cases from different industries in our portfolio, we are recognized as one of the best B2B companies. By the way, we often attend tech conferences as presenters to share our expertise or as attendees to deepen it even more.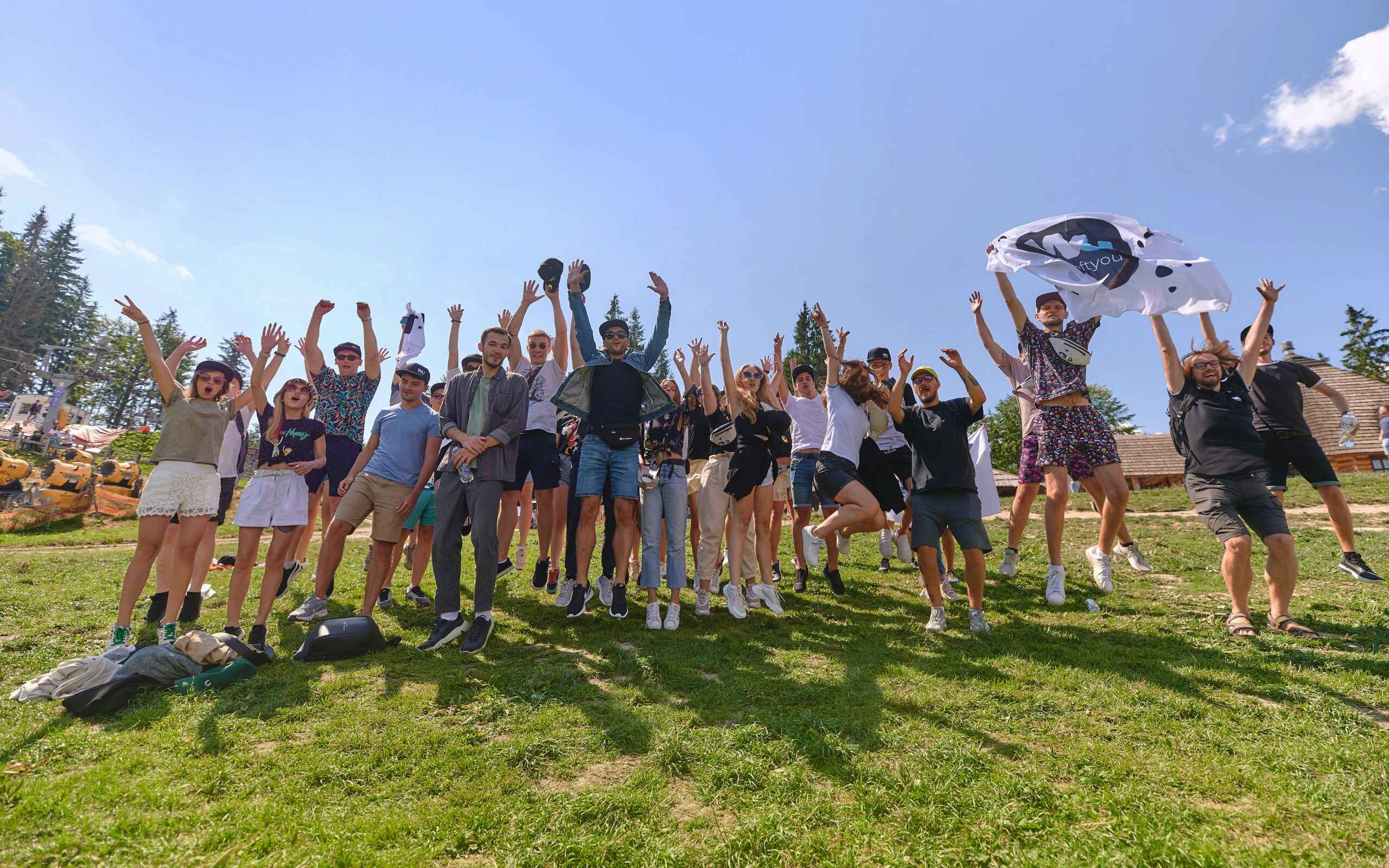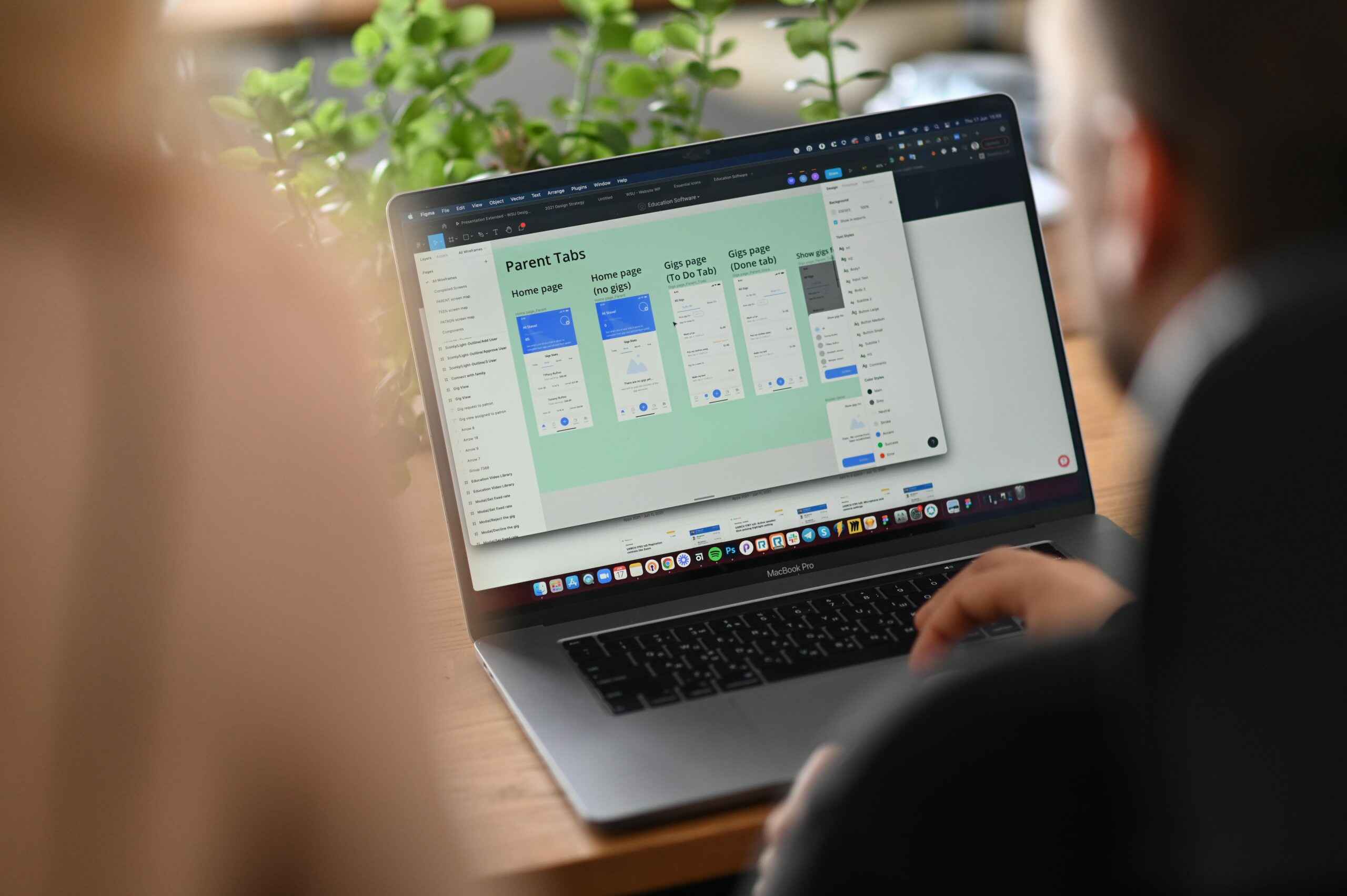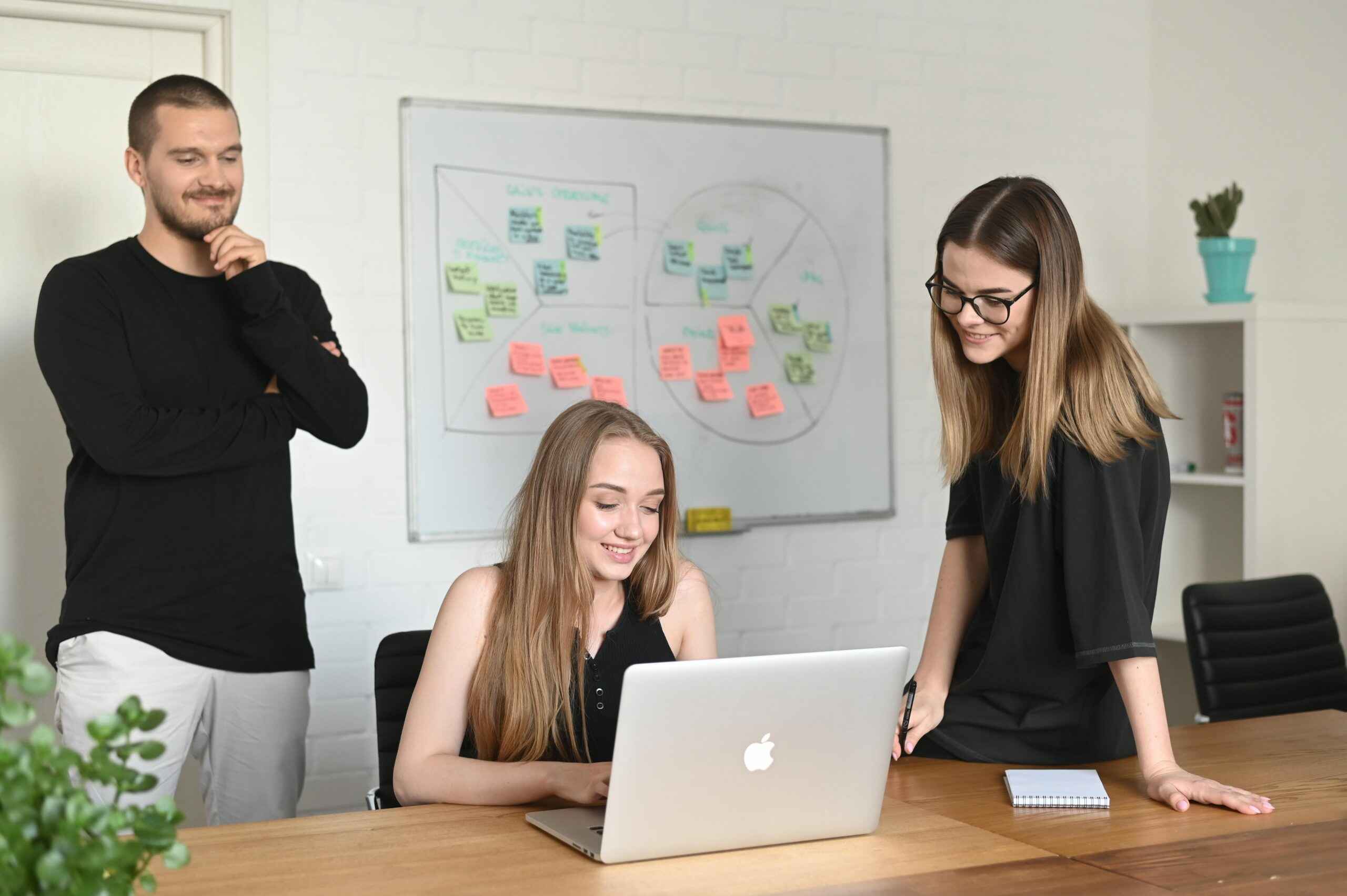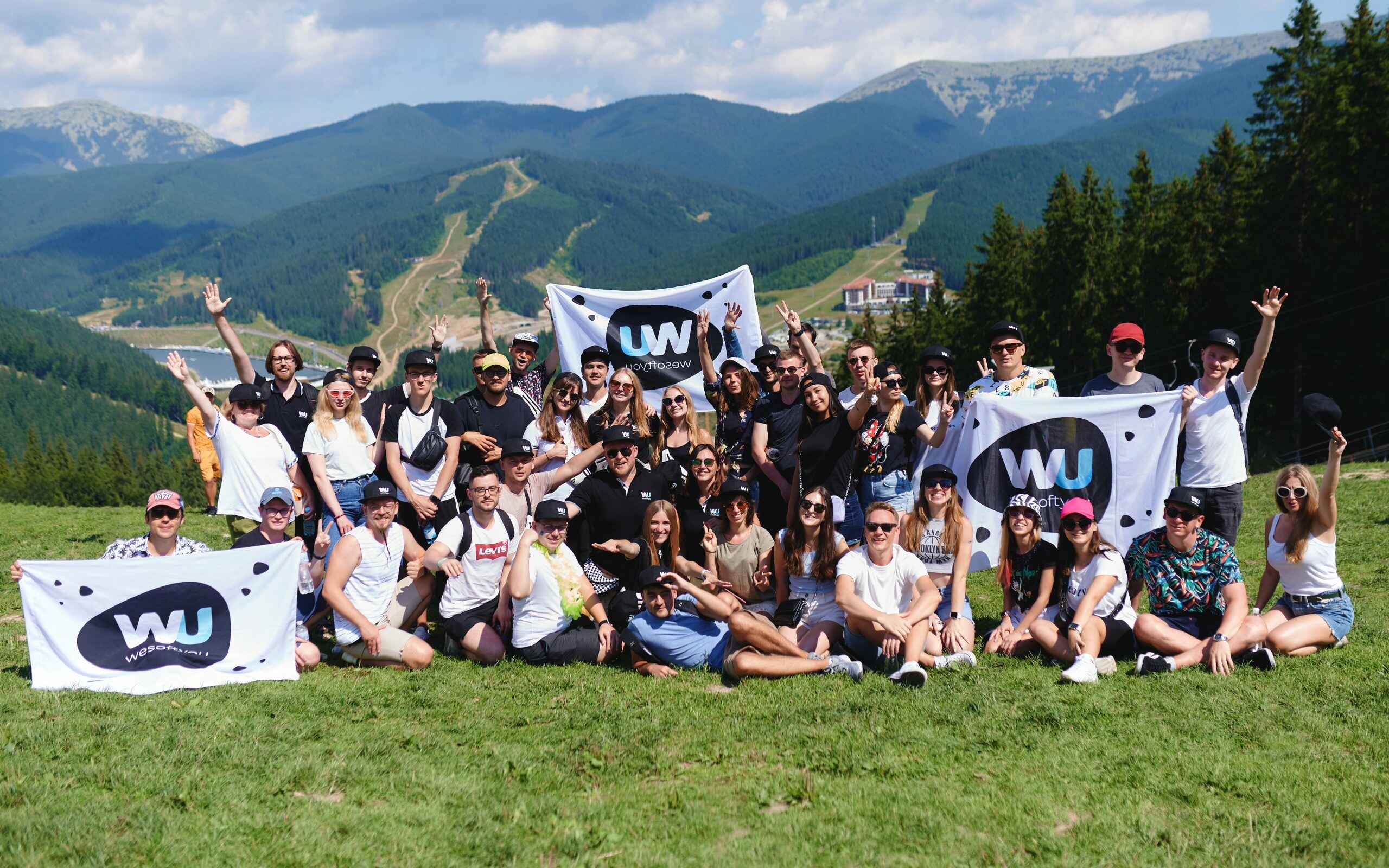 Awards
As a blockchain development company, WeSoftYou is proud to be recognized for its achievements by different partners worldwide.
breaktrough of the year 2019
100% job success
highlighted in forbes
2019
innovators of the year
2019
Top 1% in the world
by Clutch.co
FAQ
A business model known as a dedicated software development team describes an arrangement between a client and service provider in which the latter commits to regularly sending the client software development personnel. These experts are picked based on the client's requirements for their experience and skill set. Like your internal teams, our whole staff solely serves your needs.
When you hire a specialized development team, you have access to engineers that can handle your project with their expertise, skill set, and experience. Typically, a full-fledged team including a project manager, backend and frontend devs might consist of just three React.js engineers or more. WeSoftYou can locate any critical expert your committed software team could require to execute the project effectively.
Depending on the project's requirements, this team structure often consists of highly trained IT workers. To work solely on your project, WeSoftYou offers web developers, DevOps engineers, quality assurance specialists, mobile app developers, and UX/UI designers. Additionally, we can hire back-office teams. This strategy is less expensive since it combines technological know-how with less outlay.
When you hire a dedicated software development team, you have to pay attention to several factors. First of all, define what roles your project requires. Then, you need to analyze the requirements for each position: decide what skills and tech stacks you need most.
After that, you should look at the team's (or company's) area of expertise, time on the market, client pool, region, case studies, management practices, legal compliance, and data protection. Finally, you have to set a budget and ensure the team in question corresponds with your ideal spending plan.
Generally, it's a good idea to hire dedicated development team in several situations. First of all, this engagement model is suitable for complex long-term projects with uncertain deadlines, where you need your professionals to be constantly and reliably in touch.
Secondly, a dedicated team is beneficial for projects with vague requirements. In this case, the experienced employees can give comprehensive advice and offer their professional vision. Thirdly, a product in a specific niche will also take advantage of a dedicated team of developers.
Reason four for hiring a dedicated team is an oversight. That's the case if you need complete control over developers' work (for instance, your industry has advanced security or legal non-disclosure standards). Finally, a dedicated team is a good hiring solution for a project with tight deadlines, as long-established teams have a tuned and polished work process.
Our Reviews
Tech leaders from leading companies have trusted WeSoftYou to build impactful software.
Our Offices
Sales Office
701 Brazos St., Suite 550, Austin, TX 78701
See on the map

Headquarters
5A Vasyl Tyutyunnik St. Kyiv, Ukraine 02000
See on the map