According to Chainalysis 2022 Global Crypto Adoption Index, the United States and China moved up higher in the list with blockchain adoption on different levels. With several other countries embracing such technologies, the Web3 market is steadily growing. Various industries are exploring the potential of Web3.
John F. Kennedy stated in a speech in Frankfurt: "Change is the law of life, and those who look only to the past or present are certain to miss the future." Living in the 21st century is synonymous with witnessing new technologies emerge daily.
Let's try and see how one of the youngest yet most competitive newest industries — blockchain — can bring enormous web3 benefits for businesses and transform them head to toe in a good way. At last, WeSoftYou, a software development business with experience in developing DeFi applications, will share relevant cases from the portfolio.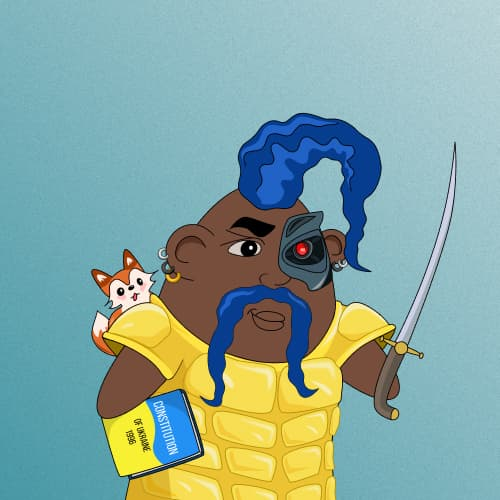 One of WeSoftYou's cases in DeFi development is CryptoCossacks NFT collection, a charity initiative organized to support Ukrainian army. See full collection here.
Web 3.0 for Businesses: Who Can Benefit from It
Who can win most by embracing Web 3.0 tech? The short answer to this question would be "any business providing any operations online or engaging with legal documents whatsoever."
The longer answer, however, suggests breaking each business type into classifications. Let's see how a company can use web 3.0 technologies to gain a competitive advantage regardless of its industry.
Fintech and banking
As Bitcoin is the first-ever blockchain precedent known to the general public, there's no wonder the finance industry has the most ways to benefit from blockchain potential. The whole realm of financial operations and activities on the blockchain goes under the blanket term of decentralized finance (DeFi). DeFi wins in many cases over traditional finance—like an iPhone over a dial phone.
This and some following industries can benefit from blockchain thanks to tokenization. It means transferring an asset's ownership to blockchain— putting it into a token (thus the name). For instance, it's possible to tokenize securities and conduct a Security Token Offering, an analog of an Initial Public Offering. While the latter is extremely expensive (costs can run up to several million), STO is significantly cheaper (starting budget is around $100K).
Typically, companies go for an IPO because of their stake's high liquidity and opportunity to reach retail investors. However, thanks to DeFi protocols, tokenized securities can be traded a lot faster and easier than traditional securities. As a result, tokenization allows reaching a broader range of investors and collecting more funds.
Real estate
Like some cases above, in terms of advantages of Web3 for business, real estate sector majorly benefits from tokenization. Tokenization of real estate is a process of making blockchain-based tokens by asset tokenization platforms. These tokens represent a share of real estate ownership, making real estate investments more accessible for retail investors.
In the property business, tokenization is a major problem-solver. For starters, blockchain mechanics enables fractional ownership (multiple investors can hold a single property), as the token can be broken into smaller fractions. Such a function also lowers investment thresholds, which is advantageous in onboarding more investors.
One of the successful cases of tokenizing real estate is St. Regis Aspen Resort tokenization. It resulted in an additional $18 million in the hotel's revenue.
Benefits of Web3 for Fine Art
Using web 3.0 technologies to gain a competitive advantage is possible not only in white- or blue-collar businesses. In the last five years, blockchain found numerous applications in the realm of art.
However, the more specific benefit it brought came with the emergence of non-fungible tokens (NFTs). Those are unique one-of-a-kind tokens that can't be duplicated, which, therefore, are used to prove ownership or serve as a digital collectible.
NFTs are a revolutionary instrument as they help artists monetize their art. Selling a piece of digital art as an NFT, they legitimize the item as an original and have a completely legal and traceable way of getting paid for their work.
Today, the Internet is full of NFT marketplaces, where collectors and gallerists discover artistic talents just as they once did in art schools. This is where auctions are held too.
Collecting and investing
One of the revolutionizing benefits of Web3 is democratizing investment processes. Among other things, it's about giving people access to assets they dream of investing in but, due to many reasons, aren't always able to.
There are cases of tokenizing whiskey, diamonds, and even classic cars. Among them, there are tokenization cases of CryptosX tokenizing the legendary Millenium Sapphire and famous whiskey brands, as well as other similar projects (like "Casks of distinction"). The company named CurioInvest provides another compelling case by tokenizing classic cars.
The interest in tokenizing diamonds, gold, and rare wood species is also high, which can be explained by several reasons. First of all, tokenization ensures the procedures' transparency, as all the operations happen on the blockchain. Secondly, thanks to transfer ease, rare assets obtain some liquidity. Thirdly, it's about transparency, and, at last, blockchain technologies allow making passive income more efficiently thanks to collateralizing smart contracts.
Online Gaming and Metaverse
Web3 has the power to unite MMOs, blockchain and Metaverse potential, all connected under the Metaverse umbrella term. While the concept of Metaverse was primarily invented as simply the space in one's helmet, blockchain gives it a wide range of different mechanics that gamify its inside experience in a myriad of ways. Of course, the massive multiplayer games are disrupted in the first place: blockchain adds up several valuable mechanics.
Enhanced infrastructure for economic activity within Metaverse. It's possible to fractionalize game objects, transfer them between universes, and link to a stream of royalties. You can now do things like lending, short selling, issuance derivatives, and many others to your trophy game sword. For example, Web3 mechanics allow putting the game item (say, a sword) into NFT to collateralize it, take a loan in the in-game currency, hire other players to complete the mission, and use a trophy treasure to repay your teammates and get the sword back, making significant profit of real money at the same time (game currency is traded on crypto exchanges).
Metaverse is a great place for brands to develop an online presence. For example, it's possible to buy land there and use it for online concerts, webinars and conferences, only granting exclusive access to your community.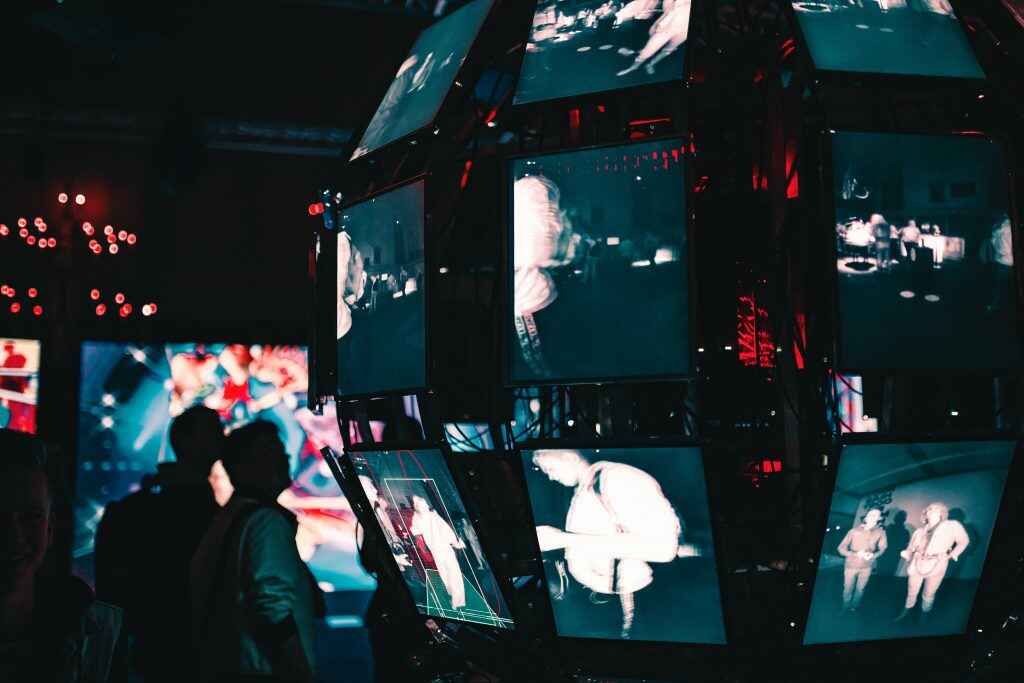 Advantages of Web3 for modern businesses
Let's take a closer look at the innovative possibilities Web3 provides for entrepreneurs.
Attract investors without making a company public
If you, as a business owner, want to attract investors but realize that the cost of making a company public is too extensive, consider conducting STO (Security Token Offering). You can achieve it by tokenizing a company's stock. After this process, they will be represented as tokens on the blockchain and own the perks of tokenized assets while still being recognized and regulated as securities. When issued, tokenized securities can be broken into pieces and traded at lower prices.
The mechanics of it are also very transparent, but most importantly, going with this strategy will preserve companies' bargaining power, allowing them to dictate their own terms instead of being pressed by one potent investor.
Provide next-level governance opportunities
If you would like to empower your company's stakeholders or investors or make your business community-driven, one of the web3 benefits for businesses allow doing so with the help of DAO (Decentralized Autonomous Organizations).
Any sort of organization can be represented by a DAO: a big business, a little non-profit, or even residents of the same multi-apartment complex or school committee. DAOs are organizations with a structure of governance based on smart contracts. In DAOs, decisions are reached by voting: its topics and procedures might vary.
Voting power in DAOs is allocated via the so-called Governance Coin. Governance coin is DAO's crypto token that serves an administrative purpose. The more tokens a member possesses, the more voting right this person has.
DAOs are an incredible instrument to enhance collective decision-making that ensures fair and transparent voting, which also makes members participate in the organization's life more actively.
DAO is not the only community-driven instrument on the blockchain. Read about a social crypto exchange network, Bitcloud, in our relevant article.
Add sentimental value by making digital collectibles or brand tokens
NFTs (non-fungible tokens) are blockchain tokens serving numerous purposes. They are a good example of how can the web 3.0 give a company a competitive advantage. Apart from serving as a medium for digital artwork to be sold as an original, NFTs can exist as digital souvenirs (like football cards described above) or brand tokens.
The latter are blockchain tokens backed by the businesses, community, or individual reputation. Depending on their enabled functionality, they can either be utility tokens or NFTs. There are bright examples of brand token usage in the fashion industry: the Tiffany Brown Designs and Faith Tribe's fashion ecosystem cases.
Increase passive income by securitizing assets
Do you own real estate, a historical painting, or rent out industrial land or equipment? One of the web 3 advantages for business applicable in your case is tokenization and further asset securitization. For instance, tokenizing real estate will simplify accumulating and distributing profits among building owners and landlords. At the same time, it will facilitate collecting investments for building construction and further dividends payment. As an additional example, tokenizing industrial goods will allow renting them out based on a cloud-based IoT model, where data calculation will be held more precisely and transparently.
If it's a collectible item in question, Web3 mechanics allow collateralizing it (for instance, with NFTs) and taking a loan at the assets' expense.
Provide transparent operations and know your clients better in turn
One of many NFT use cases is proving originality. Following it, the NTT concept emerged in 2022. It goes about non-transferable tokens. They are programmed as NFTs but without a transferring option. Vitalik Buterin first presented the NTT concept in his article in early 2022, inspiring several similar projects. As a transfer is impossible, NTT can serve as an identity check in any decentralized finance operations. It may help prevent an enormous amount of scams, frauds and overall take the realm of crypto to a new level.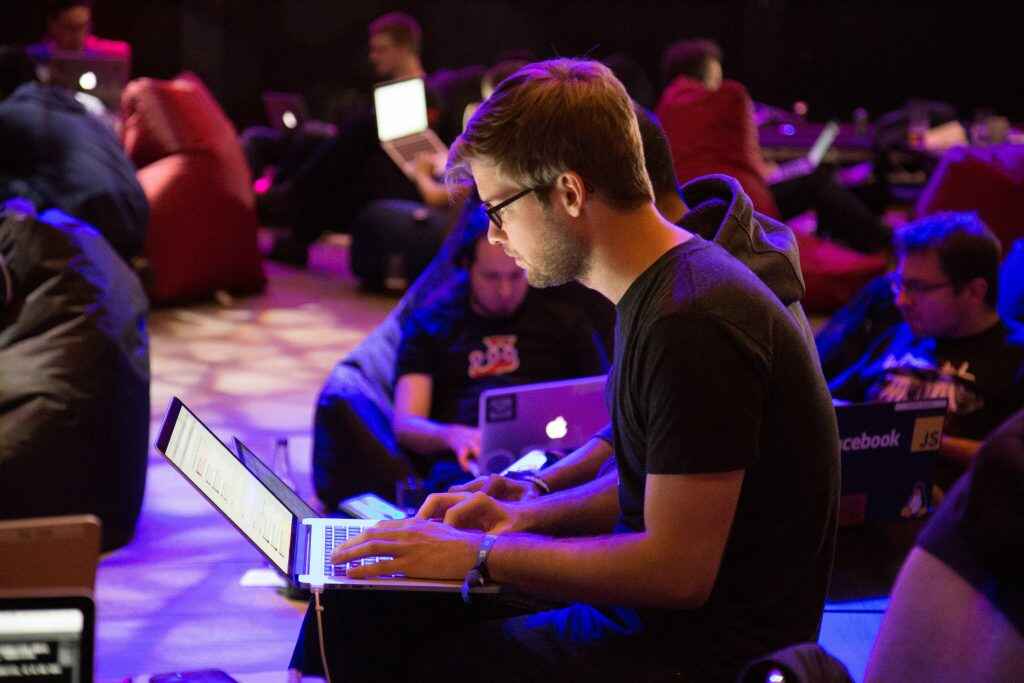 WeSoftYou Experience in the Web3 World
Leveraging the benefits of Web3, WeSoftYou grants its clients the competitive edge blockchain-based technologies can provide.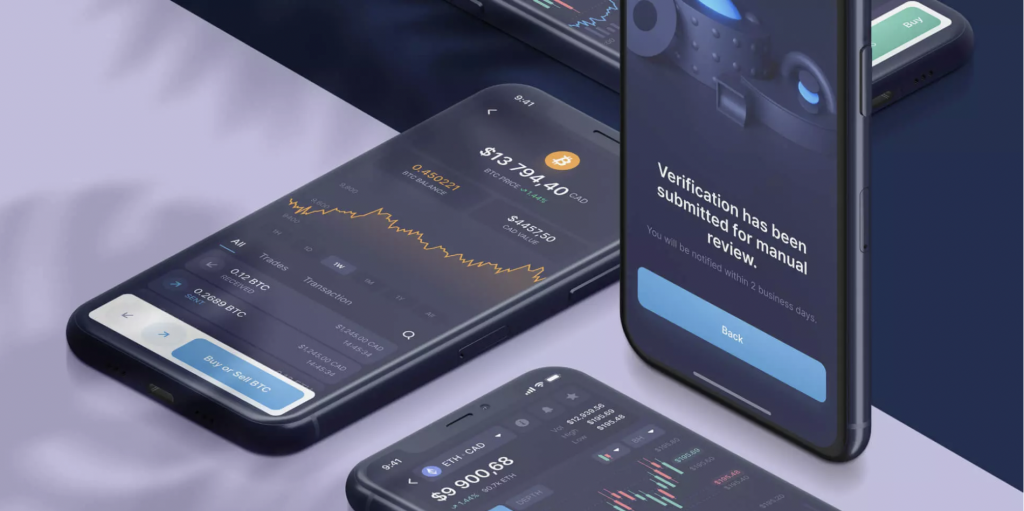 A Canadian-based digital asset exchange for individual and institutional investors is called the National Digital Asset Exchange (NDAX). NDAX is a cryptocurrency exchange created with retail and institutional clients in mind. It is fully integrated with the Canadian financial system and complies with all applicable banking laws.
WeSoftYou adhered to strict quality, security, and compliance requirements when developing NDAX utilizing the React Native tech stack. Customers' money might be kept in a separate bank account in Canada in this fashion. It may be legally distinct from the NDAX operational money and complies with Canadian banking laws, which provides additional security.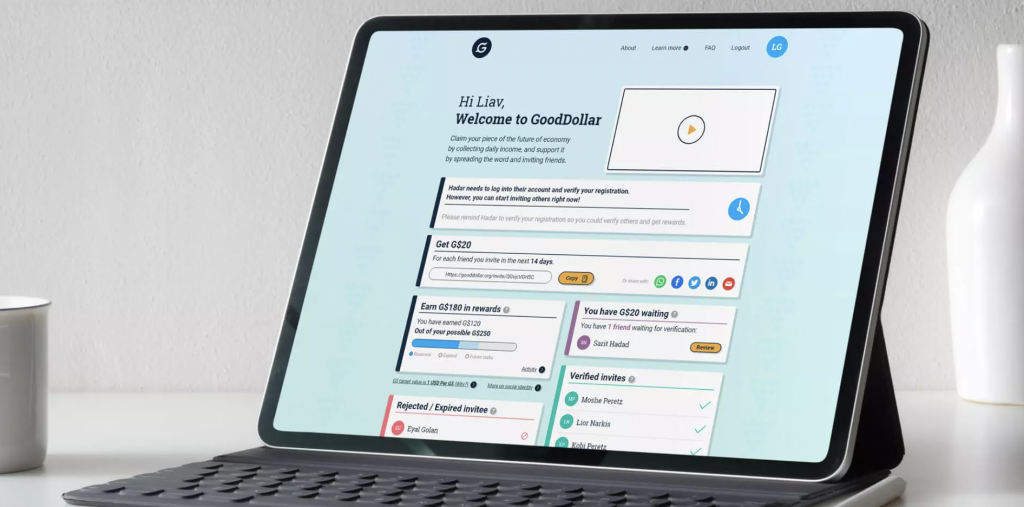 To deliver basic income scalably and sustainably, a non-profit organization named GoodDollar attempts to deploy innovative blockchain technologies. Anyone with an internet connection can sign up and get a little daily income in G$ coins using the wallet that GoodDollar has developed.
In addition to being an ERC-20-compliant coin, all GoodDollar smart contracts use G$. Furthermore, G$ currency transactions are carried out on the Ethereum sidechain Fuse to provide low-cost, high-volume transactions.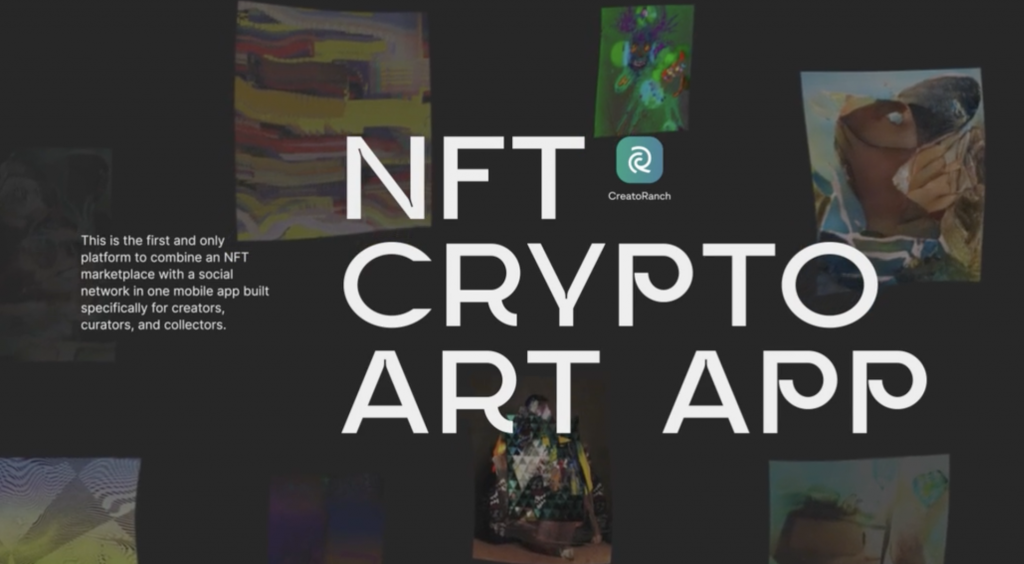 The first and only platform of this kind, Creato Ranch, combines a social network and an NFT marketplace in a mobile app designed exclusively for artists, curators, and collectors.
The WeSoftYou team was the first to introduce a social platform where artists could list their NFTs and collectors could purchase their works. Assuring a wholly user-centric strategy, we also succeeded in developing a simple-to-use program that anybody acquainted with social networking can immediately learn how to explore, publish, make lists, and transact using a straightforward entry point.
Enhance Your Business with the Benefits of Web3
Web3 has firmly integrated with countless industries and applications. Blockchain is disrupting real estate, finance, cybersecurity, commodity management, and many other spheres.
Numerous startups and companies are already using various Web3 mechanics to their advantage. Start utilizing it to obtain a competitive edge before your competitors can do it first: contact the WeSoftYou team to get a comprehensive consultation about how web 3.0 can give your company a competitive advantage. Let us help you benefit from blockchain technology to the fullest.
FAQ
Is it better to adopt web 3.0 or stay with web 2.0 technologies?
At this point, web 3.0 as a competitive advantage is only so for a limited number of industries. However, its technologies are constantly evolving and integrating into less typical applications, making room for disruptive use cases. For instance, Web3 technologies became common in the financial system. Meanwhile, there are scarce cases in mainstream social media. This is why whether or not quick adaptation to Web3 will depend on the specific business niche.
What are the competitive benefits of adopting web 3.0?
Undeniable Web3 advantages for business are streamlined operations, be it ownership or money transfer, accounting or cybersecurity. Decentralization, automation, and intelligence will probably continue to be the cornerstones of what comes after Web 3.0 as it develops and is defined.
What niches would move to web 3.0 in the nearest future?
Within the next 10 to 20 years, one of the industries that will most likely transit to blockchain would be finance. Thanks to Web3 technologies, this sphere benefits from as many new and useful mechanics as it never has before, which are, for example, complete transparency, momentary transactions, and safety.  What else? For instance, legal nuances like documents, ownership or identity proof can move to the blockchain.