By 2026, the market for blockchain technology is expected to reach $67.4 billion. Given how quickly blockchain technology is developing, the industry will undoubtedly introduce several innovative approaches.
With so many platforms on the market, businesses must take time to weigh their alternatives to select the best platform. This is extremely crucial, given the variety of functions and features that blockchain systems might offer.
Web3 SaaS applications have been around for almost a decade. Yet, the question of how to choose a proper blockchain for your next product is painfully relevant for business owners and reasonably complex. Different blockchain architectures can make products better or worse. Mind that a range of other parameters also affects the blockchain work in one way or another.
Let's deconstruct the matter of choosing a blockchain for your project in the article. In this piece, the WeSoftYou team shares its insights based on over 3-year experience in DeFi, fintech development and blockchain consulting for our clients NDAX and GoodDollar. This post will help you go through the necessary factors to choose a blockchain and eventually decide which blockchain technology to use.
Things to Consider Before Choosing a Blockchain Platform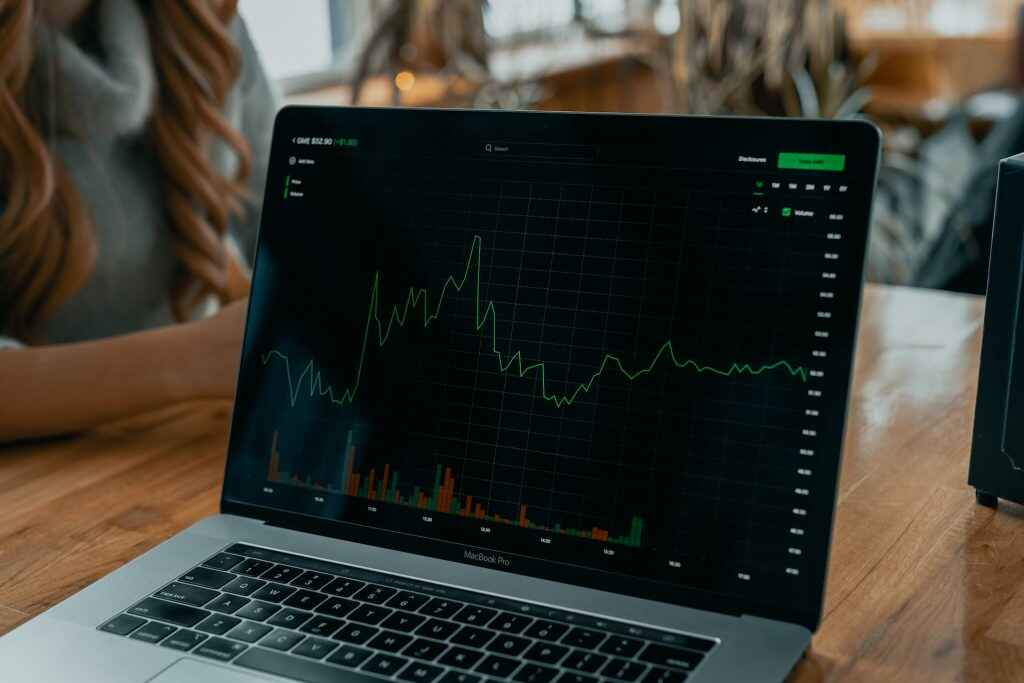 There are several specific criteria that should come in handy while choosing a blockchain platform for your product. Let's talk about each of them.
Public or private
Public blockchain is a kind of blockchain available to anybody. This type of blockchain is primarily used for DEXes, offering its native token and general access. Public blockchain is an excellent choice for developing decentralized exchanges and solutions that do not require extensive data control.
On the contrary, private blockchains provide a permissioned entry and can be centralized. They are, of course, more secure. Having fewer members, they work faster, more securely, and with lower energy consumption. This is why private blockchains will greatly fit SaaS applications or niche NFT marketplace development.
Adoption rate
While choosing a blockchain, WeSoftYou's recommendation is to select a technology with a higher adoption rate than one with a lower level. The explanation is straightforward. Both technology itself, as well as functional and non-functional requirements, evolve quickly. This suggests that the blockchain of choice will be strengthened and progressed soon the more widely it is adopted.
Privacy & security
When it comes to blockchain, you can never omit security. Checking this box will probably require the most research and due diligence. Study the hacking history of the blockchains you are regarding, pay attention to what damage has been done and why it became possible, and make conclusions.
Scalability
This crucial factor in blockchain networks refers to a network's ability to support higher transaction throughput. Among other things, choosing which blockchain to use also depends on how extensively the ecosystem will grow in the future.
Transaction cost
Paying attention to blockchain's transactional cost is mainly about dividing the budget wisely. However, indirectly, it's also about your future clients' checks on your platform. The number of validators and type of consensus mechanism (PoS or PoW) directly impacts the gas fees, minting process, and the entire user experience.
TOP-6 Blockchain Platforms to Choose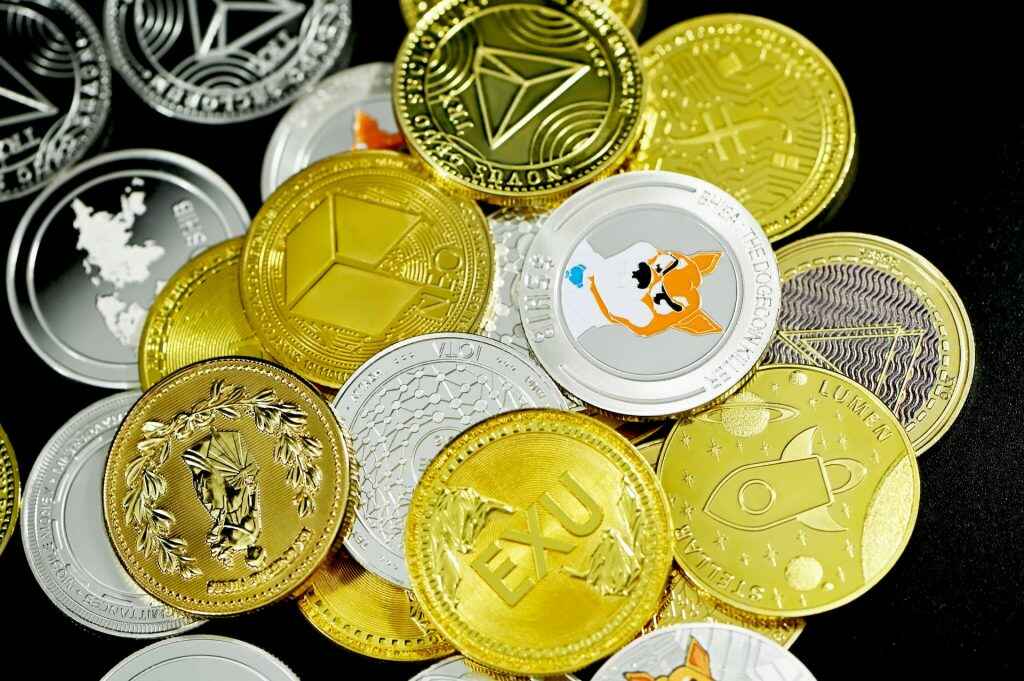 Deciding which blockchain to use is a responsible and energy-consuming task. We assembled a list of top blockchains to navigate you among the possible option better.
Ethereum
Ethereum is a classic of blockchains: the only one fully equivalent to Bitcoin, one of the first and most well-known blockchain technologies. It promises comprehensive support for smart contracts, impeccable security, and community support and is completely decentralized.
Ethereum is a blockchain on which WeSoftYou's client GoodDollar launched in 2020. Read more about the GoodDollar case below.
However, due to an extensive number of validators, Ethereum has extensive gas fees, which makes this option a good choice for projects with high technical expectations and a considerable budget.
Solana
Unlike Ethereum, Solana promises to provide developers with more flexibility and scalability. Thanks to its technological design (with fewer validators), Solana uses less gas, thus operating more quickly. Thus, the blockchain is often a choice of NFT-related platforms like universal or niche NFT marketplaces.
While providing fast operations and low gas fees, it needs more active projects to ensure more robust network quality.
Polkadot
Polkadot takes the most pride in its parachain (parallel chains) and cross-chain capabilities. Parallel chains run parallel to the relay chains, acting as smaller and customizable small blockchains. DApps like decentralized banking, IoT, digital wallets, gaming, and Web3 infrastructure may all be developed with Parachains, making Polkadot a good choice for these products' development.
The drawback of creating a dApp on Polkadot is mainly about a limited number of parachains, all of which are sold through auctions. The auctions offer a relatively small number of parachains: as they ramp up, only a few new ones can become available monthly.
Ripple
Many financial institutions use Ripple, a blockchain technology emphasizing banking, to guarantee transparency, cheap transaction costs, and quick response times. Its clients include Bank of America, Banco Rendimento in Brazil, and Singapore-based global payments processor Nium.
Ripple is a private blockchain, which is why it's very centralized compared to other blockchains. It also keeps a default list of transaction validators.
Hyperledger Fabric
It is a permissioned open-source blockchain geared toward building high-performing DLT that supports cross-industry partnerships. Fabric features six frameworks and seven tools. It has a modular architecture, where developers can create plug-in components. It also allows building a permissioned blockchain and is generally very scalable.
HF's drawback is that few IT professionals on the market can operate with it.
Near
The speed and user-friendly mechanisms of the community-run PoS L-1 blockchain known as Near have made it popular. It has low gas fees and offers developers and other users to build, deploy, and manage DApps seamlessly while also being fully decentralized and open-source.
Near's main drawback is governance. Founders and early adopters hold 36% of the token supply, so completely decentralized decision-making may be an issue.
WeSoftYou team works with Ethereum, EVM-based blockchains, and Tezos. Contact our team to make the best pick for your next project.
Blockchain Platform Comparison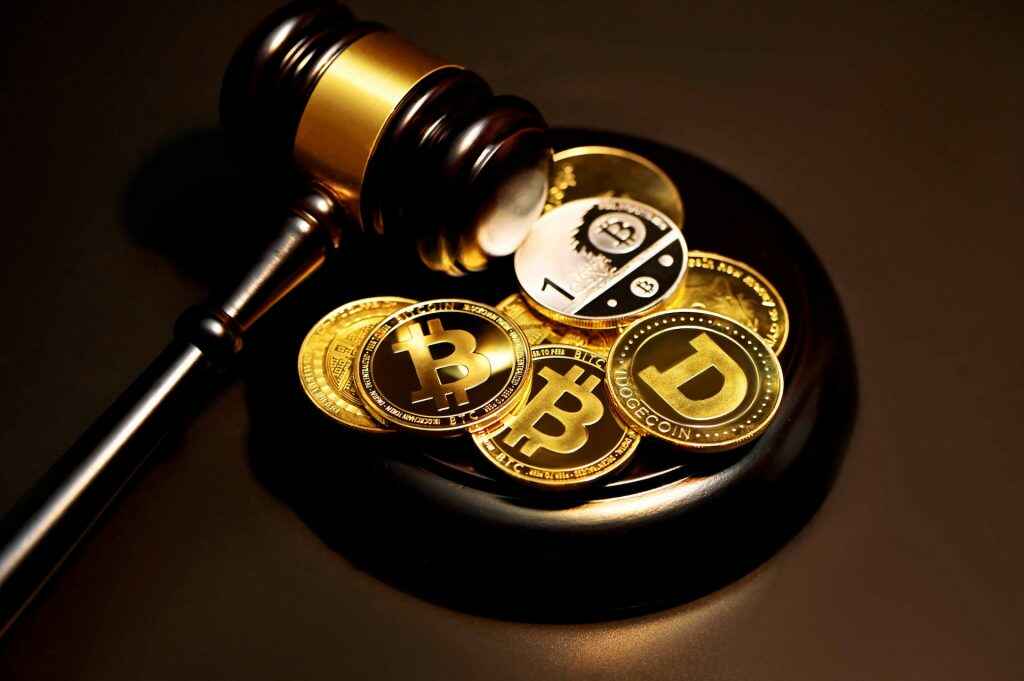 Choose a blockchain platform according to your preferred criteria.
| | | | |
| --- | --- | --- | --- |
| Blockchain | Hits | Misses | WeSoftYou recommends for |
| Ethereum | Safe, trusted, well-recognized | Slow, expensive | Supply chain management, identity management, gaming |
| Solana | Flexible, scalable, fast | Security | NFT platforms and marketplaces, gaming |
| Polkadot | Scalable | Rarely available parachains | Cross-blockchain integrations, NFT platforms and marketplaces |
| Ripple | Secure | Centralized governance | Financial applications (Online banking, etc.) |
| Hyperledger Fabric | Scalable | Few skilled programmers | B2B contracts, supply chain management |
| Near | Fast, scalable, cheap | Poor governance | SaaS applications, dApp ecosystems |
To ease the task of deciding which blockchain technology to use, let's shortly sum up each platform's potential.
Ethereum. Thanks to its bulletproof smart contracts, Ethereum is a good choice for any cybersecurity-related applications like precious item tracking or an identity check.
Solana. This blockchain is quick, flexible, and cheap in terms of gas fees, which makes it a great choice for NFT-related platforms.
Polkadot. Thanks to its architectural nuances, it is probably the most scalable blockchain on the list, which is an excellent option for dApps integration.
Ripple. Ripple's impeccable security system makes it the right platform for creating financial applications.
Hyperledger Fabric. Fabric is complicated but scalable: supply chain management is one of the best industries to utilize this blockchain.
Near. Near is quick and scalable, which makes it fit for SaaS applications.
WeSoftYou Experience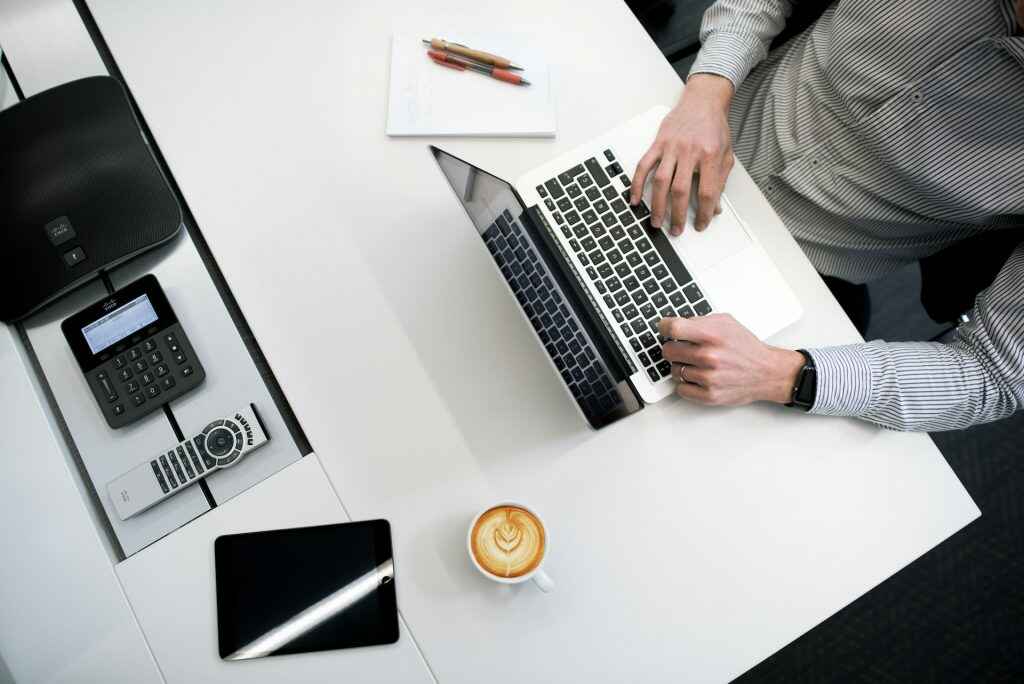 WeSoftYou team has experience in consulting DeFi-based clients on which blockchain to choose as well as taking them through other development stages.
The National Digital Asset Exchange (NDAX) is a Canadian-based digital asset exchange designed for individual and institutional investors. A cryptocurrency exchange designed with both regular and institutional clients in mind, NDAX is completely connected with the Canadian financial system and is fully compliant with local banking regulations.
WeSoftYou created NDAX using the React Native tech stack while adhering to stringent quality, security, and compliance standards. This way, customer funds may be held in Canada in a separate bank account. It may be legally separated from the operational funds of NDAX and complies with Canadian banking regulations, which adds a layer of protection.
A non-profit group called GoodDollar is working to implement new blockchain technology to provide basic income in a scalable and sustainable way. Anyone with an internet connection can use the wallet that GoodDollar has created to join up and get a tiny daily income in G$ coins.
September 2020 saw the release of GoodDollar on Ethereum. In addition to being an ERC-20-compliant coin, G$ is used in all GoodDollar smart contracts. To provide low-cost, high-volume transactions, G$ currency transactions are carried out on the Ethereum sidechain Fuse.
Tap Into Web3 Potential with WeSoftYou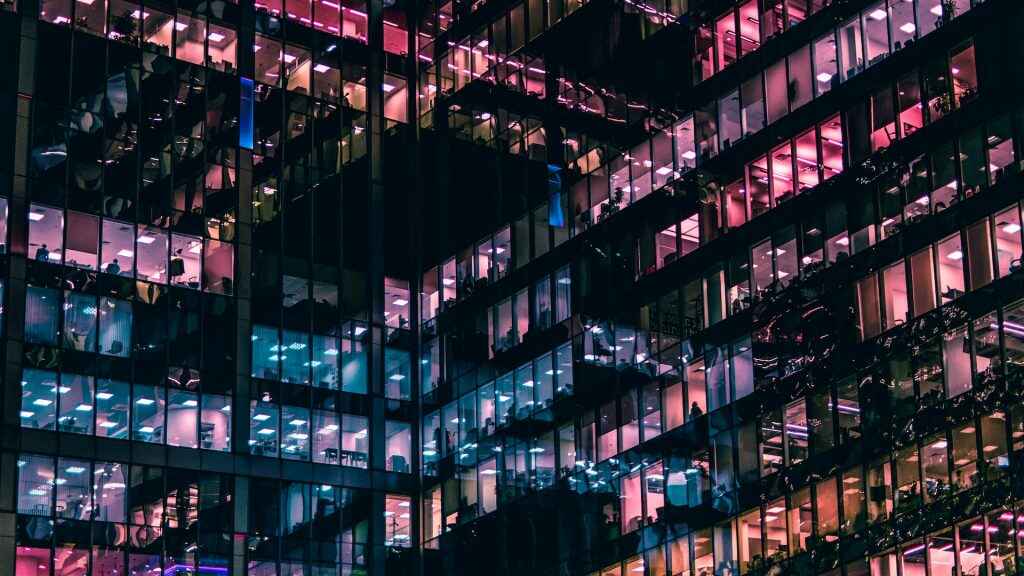 January 3, 2009 is not just the date of Bitcoin's emergence but pretty much the entire realm of Decentralized Finance birthday. Since then, the words "Bitcoin" and "blockchain" ceased to be synonyms as more applications of the latter developed every day, making room for novice use cases and modernizing numerous industries.
If you have a lot of blank spots in your blockchain-based product planning, contact the WeSoftYou team for help. We provide pre-stage consulting for startups, which includes discussing your idea, helping choose the best blockchain, and developing a roadmap with hand-picked and highly-skilled professionals.
FAQ
How does blockchain work?
Blockchain works in a distributed ledger technology (DLT), meaning that the blockchain works in pieces of data called nodes. Each block contains some data, the hash of the block, and the hash of the previous block. The data stored inside a block depends on the type of blockchain. For instance, the Bitcoin blockchain stores the details about a transaction here, such as the sender, receiver, and amount of coins.
What types of blockchains are there?
There are four types of blockchains: public, private, hybrid, and consortium.
Public blockchain is one that anybody can access, submit transactions to, and expect those transactions to be included, provided they are legitimate. They take part in the consensus process, which decides which blocks get added to the chain and what the current state is.
Private blockchains are permissioned blockchains run by a single administrator. In a private blockchain, nodes may only be authorized by the central regulating body.
Consortium blockchains are those managed by a group of organizations instead of a single institution. Thanks to decentralization of this level, consortium blockchains have higher levels of security.
Permissioned blockchain restricts who can use the network and what transactions they may carry out. Participants must first get an invitation or authorization to participate.
What products and applications can be built on blockchain?

The potential of blockchain extends well beyond its use as a medium for cryptocurrencies and a means of payment, enabling daily innovation. Today, blockchain is home for numerous SaaS applications and products; its use cases canvas have drastically involved, too. 
Now, it's possible to create blockchain-based solutions to distribute dividends, purchase, sell, or invest in real estate, handle corporate assets, establish ownership or identity, and even play games. Asset management apps will play a more significant role in blockchain's future while still maintaining its promise as a payment mechanism. Additionally, more full-stack blockchain development businesses will start to appear.
What are the best blockchain platforms to choose for a new product?
You must select a proper blockchain for your next dApp based on what kind of product you want to develop. The basic choice for any dApp would be Ethereum and all the related blockchains (Binance Smart Chain, Avalanche, Polygon, etc.). NFT-centered platforms will go best with Solana or Near, while for financial applications, it's worth settling for Ripple.