Buy Now, Pay Later (BNPL) is a form of short-term financing that allows consumers to make purchases without committing a full payment upfront. BNPL programs typically provide short-term loans with fixed payments and no interest. Depending on their choice, customers can use a BNPL app or a credit card to make the transaction.
The rise of e-commerce platforms fuels Buy Now Pay Later software development, giving key players access to the market with unprecedented growth potential. The global BNPL market is valued at $90.69 billion as of 2020. It is expected to reach $4 trillion, increasing at a CAGR of 45.7% from 2023 to 2030.
This article aims to guide businesses looking to develop a BNPL app. We will discuss the essentials and critical considerations of BNPL app development and types, as well as popular examples of BNPL apps. Finally, we will share the expertise of WeSoftYou in FinTech application development services based on the success cases, such as Amenify and Baker Stuart.
What Is A BNPL App Development?
With the help of BNPL, more customers can make a purchase that they might not have been able to make otherwise. BNPL app adoption in e-commerce allowed businesses and individuals to meet their needs without being financially burdened. As a result, BNPL software became a crucial part of any e-commerce operation.
Why BNPL App Development Is Important For The E-Commerce Industry
According to Statista, online stores worldwide have seen an increase in the popularity of BNPL payment methods, including Klarna, Afterpay, and Affirm. Among the reasons for the popularity of BNPL apps, consumers name record inflation and significant increases in the cost of essential goods in 2022 that forced many of them to rethink their online payment methods.
Buy Now Pay Later software development boosts e-commerce sales by enabling customers to divide payments into four interest-free installments. It has altered the process of getting credit. Lending is a two-click process thanks to BNPL services integrated directly into an e-commerce platform. There is no lengthy approval process or a long credit check. Therefore, there is no wonder that after implementing a BNPL app, businesses experience an average boost in conversion rate.
Even if clients choose to spread the expense, retailers get paid straight away. Following a customer purchase, a BNPL provider like Klarna, Affirm, or Afterpay instantly transfers payments to the shop. These businesses take on credit risk for both the consumer and the merchant. They pay even if the consumer defaults, thanks to the employment of smart algorithms.
Challenges of BNPL App Development
The increased popularity of Buy Now, Pay Later services makes BNPL software development a lucrative business idea. However, developing BNPL apps has challenges, such as ensuring security and fraud prevention. Therefore, developers should incorporate various security layers into the BNPL development process to ensure the data is always secure. It aids in regulating and limiting access to private information.
As internet fraud increased, regulatory agencies tightened data security and privacy regulations. It is essential, especially for the banking industry and companies that deal with credit card data. Developers must ensure the set policies, such as PCI DSS and other regulations compliance, are followed throughout the data-collecting and information-handling processes.
Key Features of BNPL Apps
The basic functionality of BNPL apps can be divided into three major groups:
Payment processing. Offering clients a variety of options will help you surpass speedier payments. Customers may find bank transfers, debit or credit cards, or UPI (Unified Payment Interface) ways to be more practical.
Customer management. It has to be simple for users to maintain their accounts in BNPL apps. Users should be able to view their data simultaneously and quickly access information about their purchases, payments, and private information.
User experience (UX) design. The BNPL growth is partially attributed to its customer-centric design. Because BNPL is a FinTech product, the user experience has been central to its development. Additionally, FinTech is more agile and can test and iterate faster to improve BNPL flows.
What are the steps to creating a mobile bank app? Read about the benefits, features, and costs of mobile banking app development in our blog.
Key Points to Keep in Mind When Developing Buy Now Pay Later Apps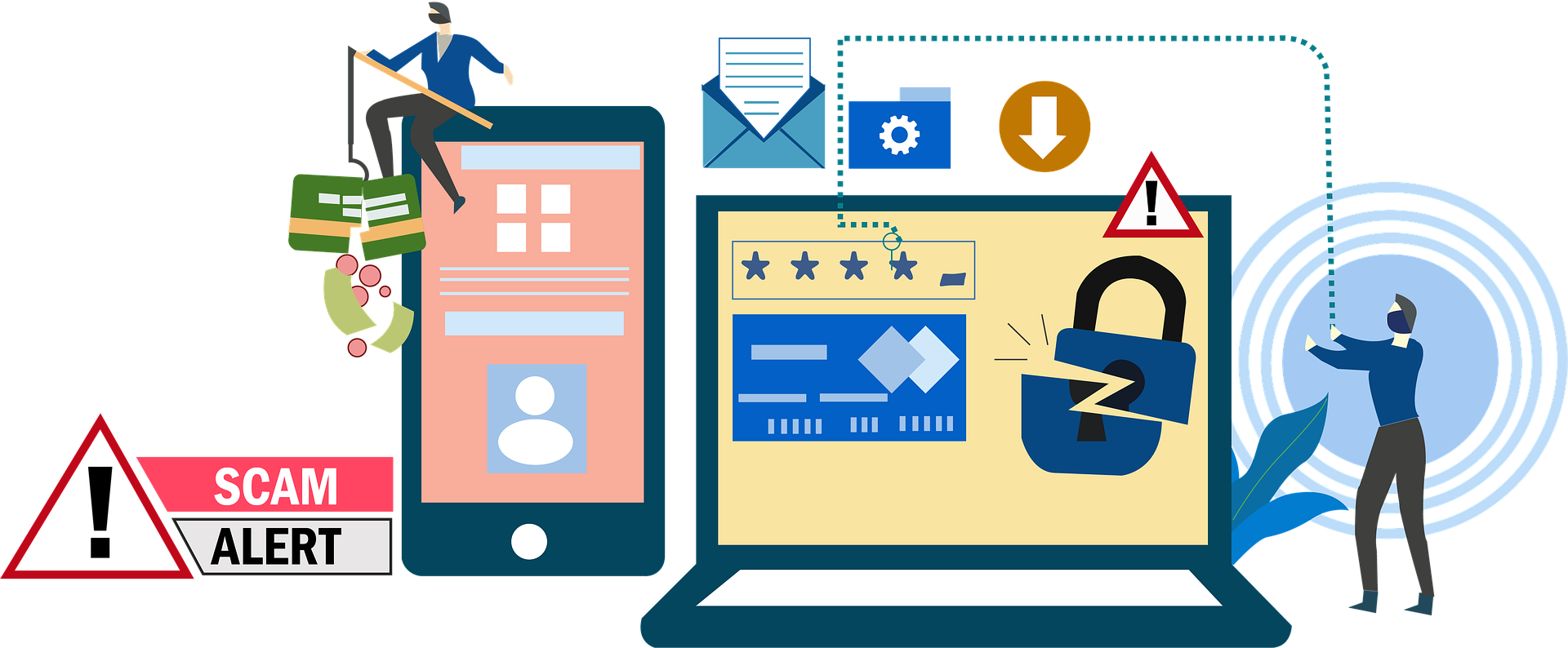 As BNPL apps deal with customers' financial information, they must implement robust security measures to comply with all legal and regulatory requirements, such as customer protection laws and data privacy regulations. At the same time, Buy Now Pay Later software development should offer seamless UX design to ensure ease of use and transparency for consumers.
Legal and Regulatory Requirements for BNPL App Development
Currently, more than 150 buy-now, pay-later companies are active worldwide. In every country, BNPL is subject to local rules and regulations where this payment option is available. Let's examine some case studies in more detail.
The UK
BNPL is currently exempt from Financial Conduct Authority (FCA) regulations in the UK. However, an updated version of the Consumer Credit Act of 1974 will cover it. Lenders will need FCA permission and be required to conduct affordability checks on prospective consumers. The FCA will then hold more consultations over the industry's regulation.
The EU
In the EU, laws have governed consumer loans and credit ranging from 200 to 75,000 euros since 2008. However, many BNPL loans are below the minimal amount and are therefore exempt from current EU regulations. The EU Council resolved to update the Consumer Credit Directive in June 2022.
Law changes would ultimately compel lenders to revise price guidelines and creditworthiness factors, as well as to clarify terms and conditions, verify borrowers can afford repayments, and understand what they are being offered. However, there may be variations across the region because consumer credit is also governed at the member-state level.
The US
In the US, Buy Now, Pay Later is not federally regulated. BNPL companies operating in the USA have already made some strides toward self-regulation by operating under US Regulation Z. This federal law harmonizes how lenders define the scope of their services and guards against consumers enrolling in services they don't want.
Several states require providers to register as lenders to offer Buy Now, Pay Later services. Hence specific state laws do already address BNPL (such as this newly passed example in California).
If regulatory and legal requirements for Buy Now Pay Later app development seem like a constraint, consulting with an expert legal advisor will help you comply with and stay updated with all regulations.
The Need for Robust Security Measures in BNPL App Development
There has been a considerable increase in fraud cases, which has caused developers to explore strategies to maintain secure transactions actively. Skilled fintech software development service providers will develop a dedicated app for handling and processing transactions. How to ensure a secure BNPL app development procedure is detailed below:
Incorporate security measures throughout the development process. When creating BNPL apps, developers should create many security layers to ensure the app's data is always confidential. Controlling access to sensitive information is made less challenging by doing this.
Encrypt data. Data encryption can help to lower the likelihood of a successful cyberattack. Mind that online data storage is not all that secure. It must be encrypted to lessen the impact of such an assault. This is why trustworthy encryption features should be incorporated into the BNPL app development process. Every step of the platform's data handling and processing should be done with encryption.
Use two-factor authentication. It is now required for all online purchases. Customers must trust your app to manage sensitive data, such as any attached credit cards. Including two-factor authentication in your software can increase its security twofold and give users the impression that it is highly safe.
Comply with PCI DSS and other regulations. As internet fraud expanded, regulating bodies tightened data security and privacy rules. It is crucial, particularly for the banking sector and businesses that handle credit card data. Developers oversee data gathering and handling information processes to guarantee policies are upheld.
The Importance of UX Design in BNPL App Development
With so many apps available, developers must ensure that a BNPL app provides consumers convenience and a seamless user experience. Your app must meet your users' needs and be well-designed and straightforward. The following are some factors to consider when creating a user-friendly and practical app:
Conducting a product discovery phase. To guarantee that you design the right product for the target audience, perform a product discovery phase and develop an MVP. In this phase, you determine users' needs to balance product and risk management during development. It will allow you to assess the user-friendliness of the product.
Assessing the risks. Answering the following questions will help you to evaluate the risks: Do customers find my product valuable? Is it simple to use and user-friendly? Do I have the resources and expertise needed to build the product? Does my app work for my business?
Two Major Types of BNPL Apps
There are typically two categories of BNPL apps:
No-interest loans. Instead of the borrower paying interest on these loans, the retailer pays a charge to the third-party lending provider.
Loans with interest. These on-the-spot loans allow the customer to purchase right away, but they charge interest just like credit cards do.
Both types of BNPL loans often provide a specific period during which the debt must be repaid in full. Accordingly, for instance, if the item a customer is interested in gives them a no-interest, four-part installment plan on a $1,000 purchase, they will make equal payments of $250 per month for four months.
Consumers can be charged penalties and other fees if they don't pay monthly installments in full. Additionally, they can be charged deferred interest fees, which will be applied retroactively to the balance if the BNPL was offered a 0% interest offer and they are late or skip a payment.
What if people seek to buy homes and take advantage of low-interest rates? Read our custom mortgage software development guide.
Top Three BNPL Apps and Their Key Features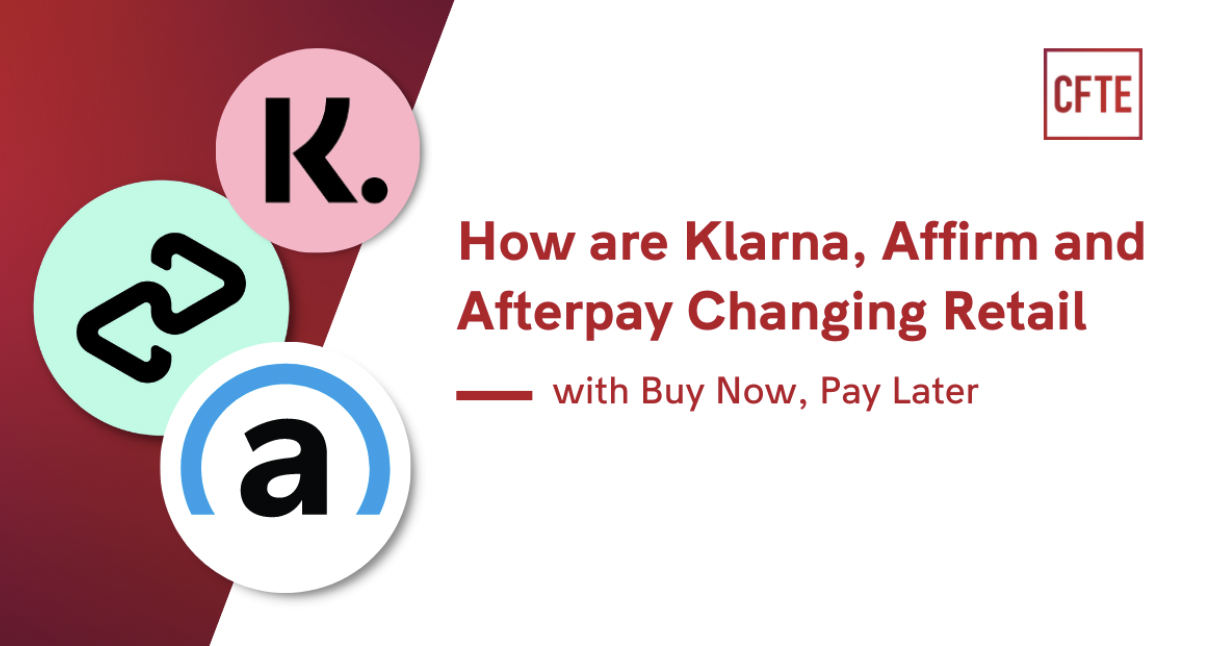 Now that you understand the peculiarities of Buy Now Pay Later software development, let's look at some of the well-known BNPL solutions operating in this market.
Affirm

Affirm, a publicly traded company headquartered in San Francisco, California, was established in 2012 and has provided services to over 12 million clients. Depending on the payment option, customers can borrow up to $17,500 and pay it back over time with no interest or at interest rates ranging from 0% to 36%.
In Affirm, consumers can repay most loans in three, six, or 12 months with only interest due. In rare circumstances, longer durations may also be available. Consumers always know exactly what they're paying and when the payments will be completed when using Affirm to make purchases. Affirm charges simple interest for transactions that incur interest so that interest costs won't compound and increase over time.
Affirm is a common payment option during checkout for merchants. If that isn't an option, users can still pay over time by making a virtual credit card number online or through the Affirm mobile app to make purchases in-person or online.
Pros
Cons
– Zero late fees;
– Purchases can be made offline or online;
– An ability to select the most convenient payment schedule;
– Purchases up to $17,500.
– Certain transactions involve interest;
– The majority of purchases demand a credit check;
– No physical credit card.
Afterpay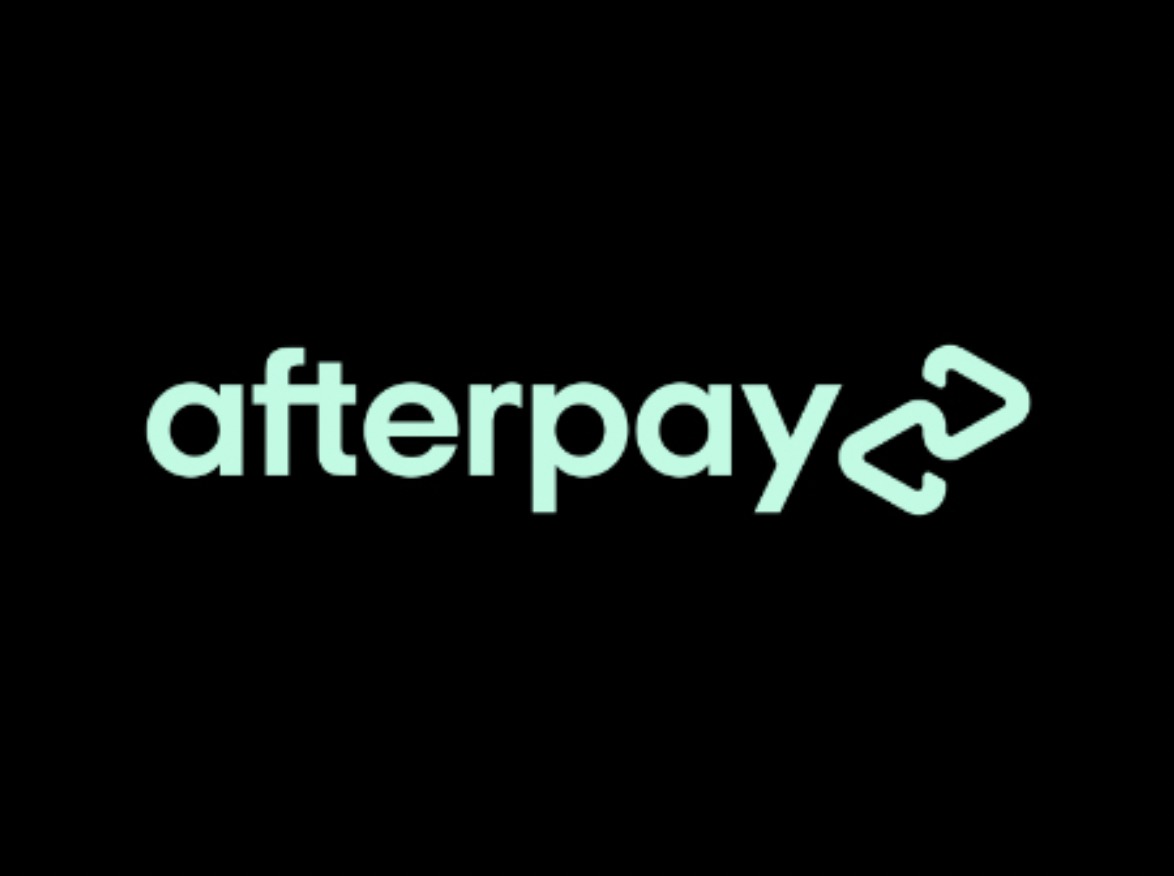 Australia-based BNPL company Afterpay was established in 2014. It also conducts business in New Zealand, the United Kingdom, the European Union, Canada, and the United States. There are currently 20 million users worldwide. They can browse eligible stores online or in-person to benefit from Afterpay BNPL services. Several options for shopping are available as Afterpay collaborates with around 144,000 retailers.
Afterpay allows purchases with no fees or interest as long as consumers complete all scheduled payments. Smart credit limitations use immediate approval decisions for every transaction you try to make, making it ideal for students with restricted financial resources.
To make an in-store purchase, a user must open the Afterpay mobile app and log into an account. Then, add the virtual card number to a mobile wallet and press the "Pay" button. The first of four equal payments is due immediately, with the subsequent three installments due every two weeks. As long as the order is accepted, shipping will proceed as usual. A consumer can be penalized up to 25% of their initial order total for late payments.
Pros
Cons
– Smart credit limits help consumers stick
to their spending plan;
– Sends notifications so users don't forget
to make a payment;
– No fees if payment is made on time.
– The order may be rejected by Afterpay;
– Late fines can reach 25% of the order total;
– Afterpay must approve each transaction.
Klarna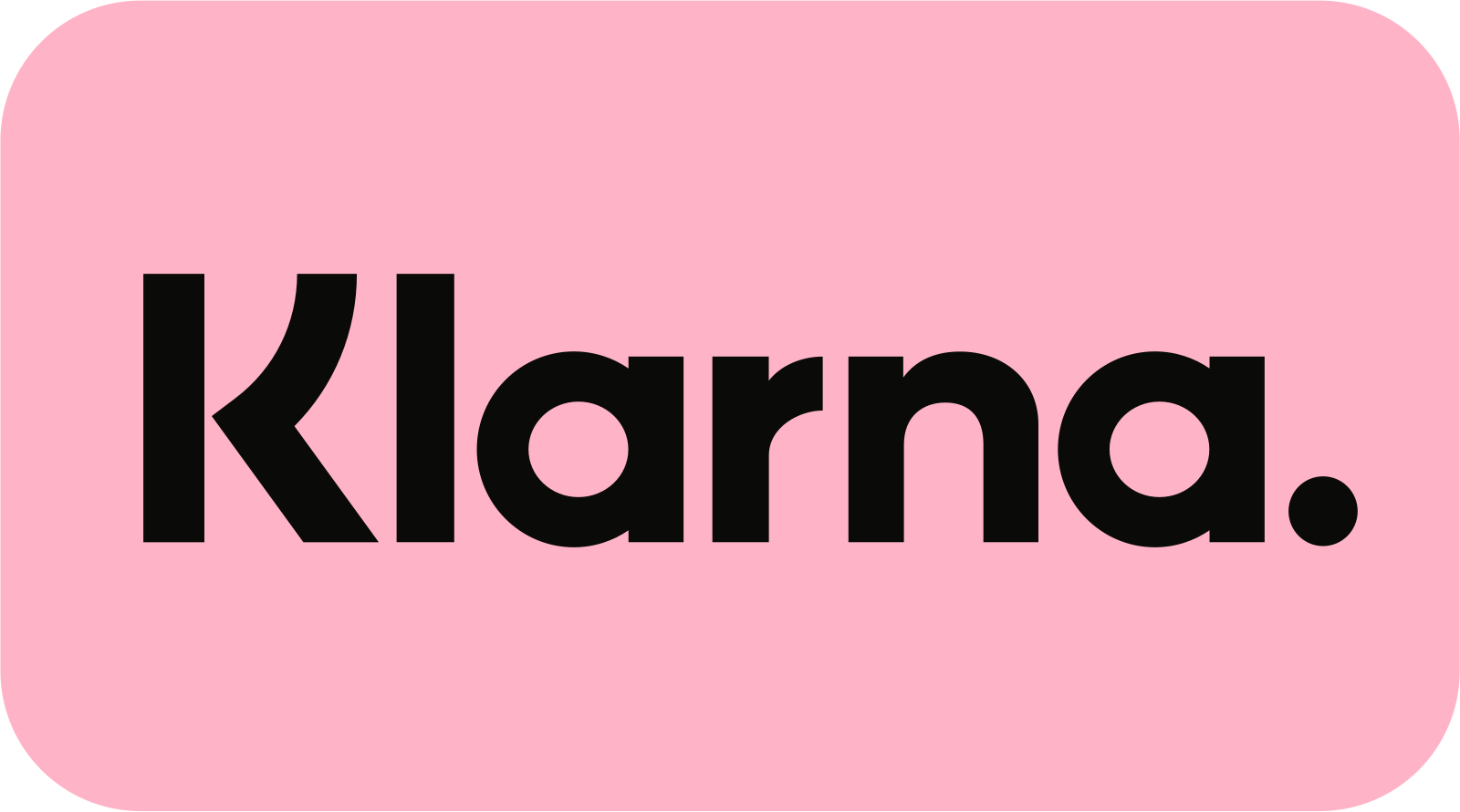 Klarna was established in 2005 in Sweden. Since then, it has grown throughout Europe and into the United States, with 147 million active users and over 400,000 merchants in 45 countries. Any purchase can now be broken down into smaller installments with Klarna at any credit card merchant. When choosing the pay-in-4 option, Klarna does not influence a consumer's credit.
To benefit from Klarna BNPL services, a user must create a virtual card in the Klarna app, then use that number to finish the checkout process. There is an option to make four equal payments to cover the cost of a chosen product. While the first is due immediately, the other three are paid every two weeks. If a user pays all planned installments on time, Klarna does not impose interest or fees.
Customers may also pay the remaining payment in full within 30 days interest-free. Another choice is to finance larger items for up to 24 months, which makes Klarna an excellent choice for large purchases. This longer-term choice does include an interest component.
Pros
Cons
– Klarna can be used anywhere where credit cards are accepted;
– Increased security is offered by one-time use card numbers;
– When payments are made on time, there are no interest or fees;
– Offers to earn rewards through its Vibe loyalty program.
– Each purchase requires Klarna's approval.
WeSoftYou Success Case Studies
WeSoftYou has a proven expertise in offering FinTech application development services. With our reliable development methods and an adaptable, client-focused mindset we deliver custom, completely compliant mobile apps or other software to streamline your financial operations and satisfy your clients. Let's review our success cases in detail.
Amenify: SaaS Platform for Delivering Amenity Services
A venture-backed digital company, Amenify, creates the first resident services marketplace focused on properties. The client challenged the WeSoftYou team to set up the SaaS platform that would provide amenity services and in-home experiences. After extensive review and investigation, we developed specific tasks and estimates for the next stage of development.
WeSoftYou has created technology to support in-home comfort. Residents and property owners can access simple in-home services through a three-sided platform. Amenify enables properties to offer inhabitants all the services they desire and require in the comfort of their homes.
Baker Stuart: Multiproduct Real Estate SaaS
Baker Stuart helps businesses link people, technology, real estate, and operations. The company aimed to digitalize offline operations. WeSoftYou created a web application that became the foundation of our client's business and resulted in a significant increase in customers.
WeSoftYou facilitated a collaborative and solution-based workflow. Our experts bridged the gap between theory and practice. Their experience contributes to reliable project delivery, ensuring workplaces are the best they can be for what counts.

Accelerate Your BNPL App Development with WeSoftYou
The rise of e-commerce platforms fuels Buy Now Pay Later software development, giving businesses access to a booming market. However, before launching your own BNPL app, you need to understand the challenges and regulatory requirements associated with this payment solution. Partnering with an experienced BNPL software development vendor will help you to break into the industry, avoiding any possible pitfalls.
WeSoftYou is an award-winning software development company offering FinTech application development services. Our experts will help you create a wholly compliant and custom BNPL app to stay ahead of the curve. We combine an in-depth understanding of the FinTech sector with reliable development procedures and a flexible, client-focused approach to make your BNPL solution simpler and your clients happier.
Contact us to discuss your BNPL app development idea and get an estimate.
FAQ
How to develop BNPL?
Here are a few steps to bring your BNPL app ideas to reality and streamline development. For your BNPL app, you should start with an app concept, choose your target market, create a strategy, and select a reputable fintech development vendor. Following the discovery phase, your development team will develop and test the functionalities of your BNPL app. Finally, you will have to market and promote your app.
How to use the buy now, pay later effectively?
To get the most out of the BNPL app, select no-interest loans and make installments on time to avoid late fees. Furthermore, consider BNPL loans employ virtual, one-time-use credit cards, which might not have the same security features as regular credit cards. Additionally, some lenders may also impose fees for loans that are approved using virtual cards.
What technology does BNPL use?
Buy Now, Pay Later services is a fintech-enabled payment option. BNPL services are embedded directly onto an e-commerce platform. Buy Now Pay Later software development uses microservices and event-driven architecture to enable the various application modules to match features with third-party consumers via APIs. Each API is constructed as a vessel-based microservice.