Buy Now Pay Later software architecture is one of the latest technologies driving the e-commerce industry's rapid growth. According to Fortune Business Insights, the BNPL market will surpass $90 billion by 2029, highlighting this tech's increasing popularity and widespread adoption as a payment method.
But what is Buy Now Pay Later, how does it work, and how to use it for your project? Keep reading to learn more about the underlying software architecture and core BNPL solutions features to drive your sales and offer flexible payment options. In this article, we'll also elaborate on the benefits of BNPL software and outline how to use it effectively.
As a company with expertise in this domain, WeSoftYou provides valuable insights for organizations looking to implement BNPL software in their operations. Combining our profound knowledge of FinTech and e-commerce, we'll ensure the smooth operation of the Buy Now Pay Later solutions following your specific business requirements.
How Does the Buy Now Pay Later Software Work?
Buy Now Pay Later management software is a payment solution that lets customers purchase without paying the total amount upfront. It's similar to using a credit card or obtaining a soft loan, meaning consumers get products or services instantly and repay in installments during a specified period.
This shopping option provides flexibility and convenience to customers, allowing them to spread out their payments and manage their finances more effectively. BNLP software, in turn, works in the following way:
Retailers integrate BNPL solutions into the eCommerce platform or online store.
Customers choose BNPL as a payment method and select a preferred payment plan during checkout.
The BNPL service conducts a quick credit check or risk assessment to determine eligibility.
Once approved, the transaction is completed, and the customer receives their purchase confirmation.
The BNPL software generates a payment plan with installment amounts, due dates, and other associated fees.
Customers repay the amount following their chosen payment plan.

Thus, Buy Now Pay Later software simplifies the customer's shopping journey and enables merchants to offer flexible payment options to attract more clients and boost sales.
The Benefits of Buy Now Pay Later Software
Leveraging Buy Now Pay Later management software offers several benefits for e-commerce businesses and their customers. Let's explore those in greater detail, from flexibility to better efficiency of operations.
BNPL Apps Advantage №1: Increased Efficiency
BNPL solutions can significantly improve the purchasing process for consumers. They do it in several ways.
For example, customers don't need to fill out lengthy forms and provide sensitive financial information at this point. Consumers also get more shopping options with BNPL, being able to buy what they need when they need it without having to wait for payday.
As a result, Buy Now Pay Later software improves the overall customer experience and encourages more sales.
BNPL Apps Advantage №2: Security
Security is another significant advantage of BNPL apps. These applications typically use encryption and other measures to protect users' personal and financial information.
With BNPL, consumers get more control over their finances, e.g., setting limits on their spending and avoiding the risk of overspending, which ultimately prevents fraudulent transactions and unauthorized purchases.
This advantage not only gives customers peace of mind but also builds trust in the BNPL payment method.
BNPL Apps Advantage №3: Interoperability
Buy Now Pay Later apps offer interoperability, which means you may use them on various platforms and devices. On top of that, these solutions can be integrated with other payment systems, like credit cards, mobile wallets, or banking apps. Owing to that, customers may leverage BNPL to make payments in-store, online, or through their mobile devices, reaching unparalleled flexibility and convenience.
Thus, BNPL is a versatile payment option easily integrated into various payment channels, expanding its usability for consumers.
BNPL Apps Advantage №4: Flexibility
Flexibility is likely the core benefit of BNPL apps, as these solutions offer a range of payment options, such as installment or deferred payments, depending on their needs and preferences. They also allow consumers to choose a payment plan that best fits their financial situation, making it easier to manage their budget and pay for purchases over time.
Typical Features of Buy Now Pay Later Software Architecture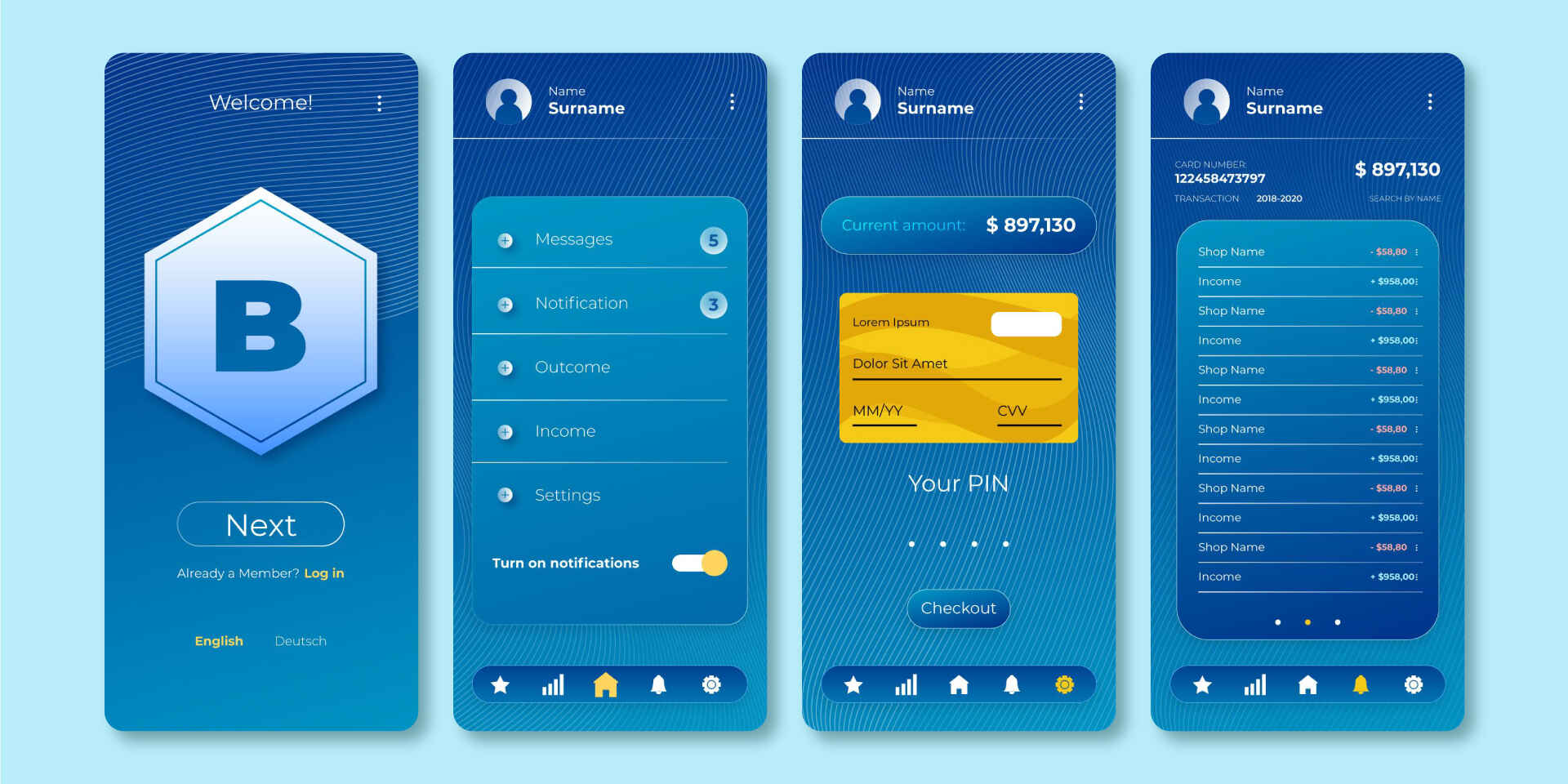 What makes a good Buy Now Pay Later software architecture? Let's discover the core functionality and characteristics you can expect from the most well-known BNPL apps like Afterpay, Klarna, and FuturePay.
Straightforward for Everyone to Use
Buy Now Pay Later payments have emerged as an alternative solution for consumers who may not use credit cards, have irregular income, or wish to preserve their cash for various emergencies. Unlike traditional credit options, BNPL apps are user-friendly and accessible to many types of customers, offering a light credit check for verification.
Quick Registration
When using BNPL payments, consumers don't have to go through lengthy approval processes. Registering for BNPL apps is typically quick and hassle-free, allowing customers to use the service almost instantly. It eliminates the need for time-consuming credit checks or application procedures, making Buy Now Pay Later a swift and convenient option for online purchases.
Inexpensiveness
One of the core features of BNPL is its affordability. With BNPL, the total purchase amount is divided into equal installments, and consumers only need to make an initial payment, with the remaining amount spread out over specific dates. Additionally, BNPL services often have minimal or no interest fees, making it a cost-effective payment method compared to traditional credit cards or loans.
Easy Payments
BNPL apps offer consumers various payment methods, making it easy and convenient to repay their purchases. Buyers can choose from options such as checks, bank transfers, debit or credit cards, and even automated payments from their bank accounts. This flexibility in payment methods makes BNPL convenient for consumers with different preferences and financial possibilities.
How to Use Buy Now Pay Later Software in Your Projects
As a FinTech application development services provider delivering successful projects like NDAX, WeSoftYou recognizes the importance of implementing the Buy Now Pay Later easy software into your project properly. Here are some ways you can do it most effectively:
Step 1. Integrate BNPL in Your Point of Sale
The first step in using BNPL software is integrating it into your point of sale system. It involves setting up the necessary APIs, plugins, or widgets offered by the BNPL service provider to ensure a seamless shopping experience on your website or at your physical store.
Step 2. Choose the Provider with Suitable Payment Processing Fees
When selecting a BNPL service provider, it's critical to consider their payment processing fees. Different vendors may have varying fee structures, such as transaction, monthly, or percentage-based fees. Carefully evaluate and compare the available options to choose the one that aligns with your project's budget and financial goals.
Step 3. Consider BNPL Service Provider's User Base
The user base of the BNPL service providers can also impact the credibility and popularity of the service. Vendors with a larger audience generally indicate higher reliability and trust among customers. Consider the reputation, client reviews, and testimonials of the BNPL provider to ensure that they have satisfied and active users.
Step 4. Customize BNPL Service for Your Project
Once you have selected a BNPL service provider, it's essential to customize Buy Now Pay Later software to meet your project's requirements. This process may involve setting up payment terms, installment options, interest rates (if applicable), and other parameters to suit your pricing and billing strategy.
Step 5. Educate Your Customers
Educating your customers about the BNPL service and how it works is crucial. Provide clear and transparent information about the payment terms and other relevant details to ensure that consumers are well-informed before opting for BNPL. It helps build trust and avoids confusion or surprises during the payment process.
Step 6. Monitor and Analyze BNPL Service Performance
Regularly monitor and analyze the performance of your BNPL service to track its effectiveness. Use analytics and reporting tools the BNPL service provider offers to gain insights into customer behavior, payment trends, and other relevant data. This information helps you optimize your BNPL software and make informed decisions to improve its operation.
Step 7. Provide Excellent Customer Support
Lastly, ensure you deliver outstanding customer support for the Buy Now Pay Later users. Offer prompt and responsive assistance for queries, issues, or concerns related to BNPL payments. This way, you'll reach a positive customer experience and more sales.
At this point, you may also wonder what projects work best with BNPL services. Buy Now Pay Later is an increasingly flexible payment option that suits various industries, particularly the following ones:
Fashion. BNPL services are common for online and offline fashion stores, allowing customers to purchase clothing, accessories, and footwear with the option to pay in installments.
Furniture. Customers typically use BNPL for larger purchases like sofas, beds, or dining sets.
Automobile dealerships. BNPL services are increasingly used in the automobile industry, allowing customers to finance their vehicle purchases with convenient installment plans.
Food and grocery. BNPL may be helpful for budget-conscious customers who prefer to spread out their grocery expenses over time.
Electronics and appliances. Owing to BNPL, customers can afford expensive electronic items without paying the full amount upfront.
As you can see, Buy Now Pay Later works well for online and offline stores in various niches. Thus, almost any business can leverage this solution to its advantage.
Choose WeSoftYou as Your BNPL App Development Vendor
Buy Now Pay Later management software has emerged as a popular payment option in the e-commerce market, providing customers flexibility, convenience, and affordability. With its straightforward usage, quick registration process, cost-effectiveness, and easy payment methods, BNPL has found applications in various industries, including food, furniture, automobile, jewelry, and fashion stores.
Suppose you're interested in learning more about BNPL and its implementation in real-world scenarios. In that case, WeSoftYou delivers a range of comprehensive FinTech application development services.
Our reliable team has a proven track record of success, building innovative finance solutions like NDAX and offering valuable insights on related topics like investment advisors, mobile banking apps, and mortgage software creation.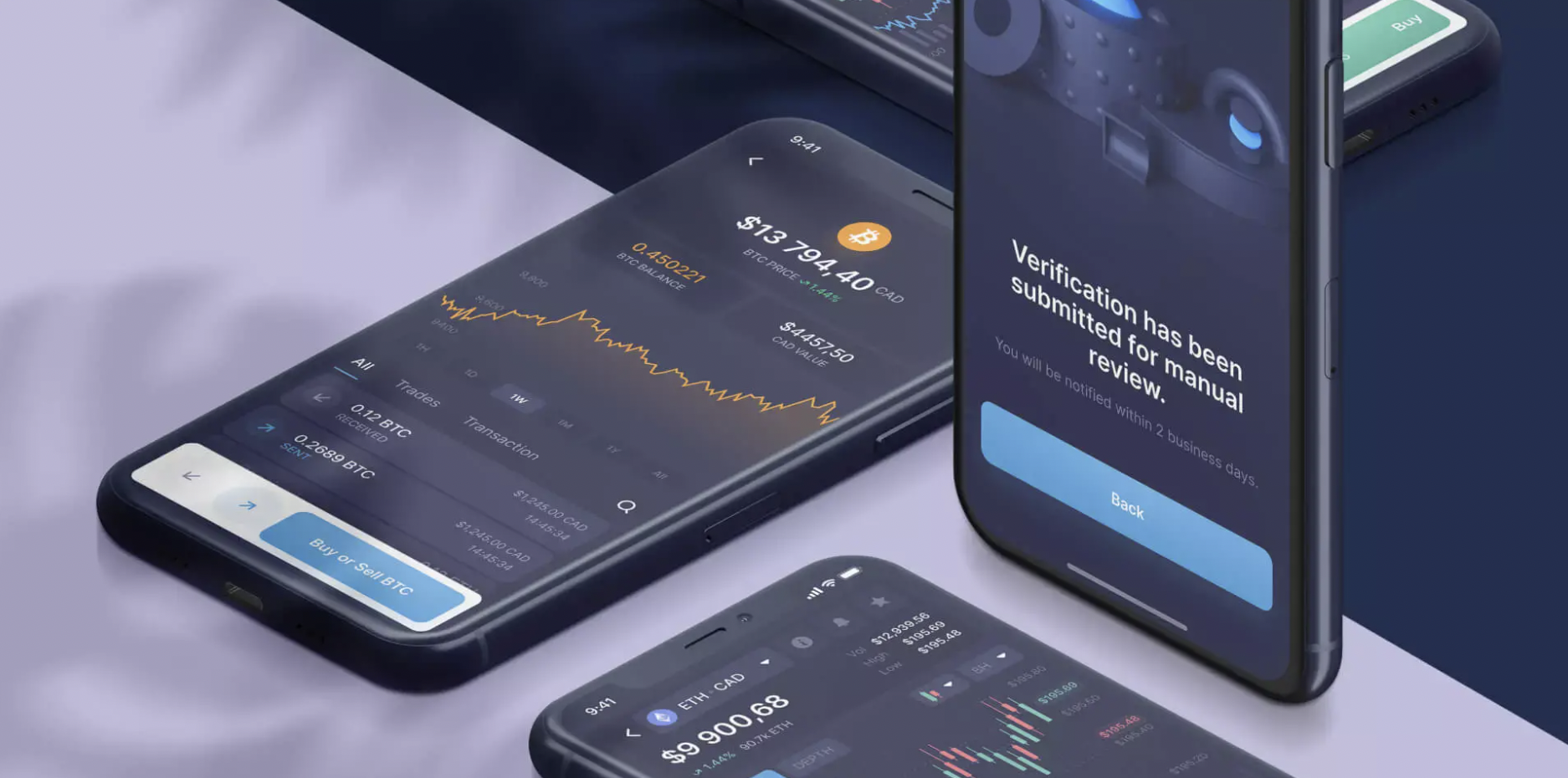 As an award-winning company, WeSoftYou's expertise in BNPL can help businesses leverage this payment option to enhance customer experience and boost sales. Thus, if you need a partner to handle your BNPL software implementation, you can contact WeSoftYou for a consultation.
FAQ
How does the BNPL business model work?
The BNPL business model allows customers to make purchases and defer payments, typically in installments, without incurring interest or fees. Consumers can select BNPL as a payment option at checkout, and the merchant receives full compensation from the BNPL provider. Customers then repay the BNPL vendor according to the agreed-upon terms.
What is the difference between BNPL and other business models?
The main distinction between BNPL and other business models, such as traditional credit or layaway, is that Buy Now Pay Later allows customers to make purchases without interest or fees. Additionally, BNPL typically involves shorter repayment periods and simpler approval processes than conventional credit options.
What is the difference between BNPL and a credit card?
BNPL allows customers to make purchases and pay them off in installments with little or no interest. At the same time, a credit card provides a line of credit that involves borrowing money from a financial institution. BNPL also often requires minimal credit checks, making it more accessible to some customers.