Benjamin Franklin (you know this guy from the one-hundred-dollar bill) believed that an investment in knowledge pays the best interest. Today's online education market is the best proof of this idea. People and businesses are ready to pay for learning. And indeed, the learning management system's market size was $14.43 billion in 2021, according to Fortune Business Inside's data.
With people preferring training and learning sessions more and more, there is a noticeable increase in the need for intelligent and interactive learning platforms. The latter include e-learning, open online courses, mobile education, and online tutorials. Education institutions use tools to assist and improve the effectiveness of teaching and learning. This factor will increase demand for learning management systems.
However, many publicly accessible courses and programs do not address the demands of a particular firm that needs to upskill its workforce. Because of this, many businesses are seeking effective and rapid solutions to develop their own LMS.
In this article, we will talk about learning management systems in detail. Earlier in our practice, WeSoftYou engineers worked on a gamified cybersecurity training system (below, we will mention our experience on the case in more detail) and an e-learning content management aggregator.
We will talk about how to develop LMS, this software's core principles, go through the most useful LMS system features, and show how your business can benefit from getting a turn-key learning management system development.
We built many edtech solutions for private businesses and schools after working with billion-dollar firms, and we'll be pleased to share our expertise below.
Who Needs an LMS Platform?
LMS's primary task is to automate the management, monitoring, and reporting of training activities. Therefore, tuning it to a precise goal and audience is the number one task while creating a learning management system. Let's see what LMS types there are.
Customer training
For businesses that seek to attract customers efficiently, this type of training is necessary. Customer learning management enhances the value of the product and reduces user departure.
Partner training
If your business enters collaboration, managing partner training is a terrific approach to enhance affiliate programs and guarantee higher value for counterparties.
Employee on-site or remote training
Employee training boosts the value of learning by centralizing training materials and promoting employee involvement through digital learning. These days, onboard learning management systems are widespread, especially when employees count on themselves to go through the onboarding process when working remotely.
Employee testing and certification
Take advantage of learning management's system capacity to verify knowledge, tolerances, regulatory papers, and certificates as well as to provide the required training.
Employee development and retention
An LMS oversees the training and development of staff members and supports talent. Courses can be assigned within the scope of an LMS to guarantee that your staff has the essential work skills, is aware of changes in goods, etc.
Supplier training
Using an LMS as a service for supplier learning is a great chance to build fruitful partnerships and gain mutual understanding.
Sales training
LMS is a key component of the sales training system and gives salespeople the information they want at the right time.
Learning technologies are used by many different industries, which broadens the potential audience of learning management systems. Get acquainted with Training Magazine US data (2020) that demonstrates the engagement percentage of LMS in various industries.
Educational institutions
K-12 schools, universities, and vocational schools use LMS platforms to deliver online and hybrid courses, manage student enrollments and grades, and provide professional development for faculty and staff.
Self-education LMS
Self-paced learning has become increasingly popular, as it allows learners to study at their own pace, on their own time, and from anywhere. Many LMS platforms offer features such as progress tracking, self-assessment, and gamification to help keep learners motivated and engaged: those are, for instance, Udemy, Coursera, Skillshare, or LinkedIn Learning.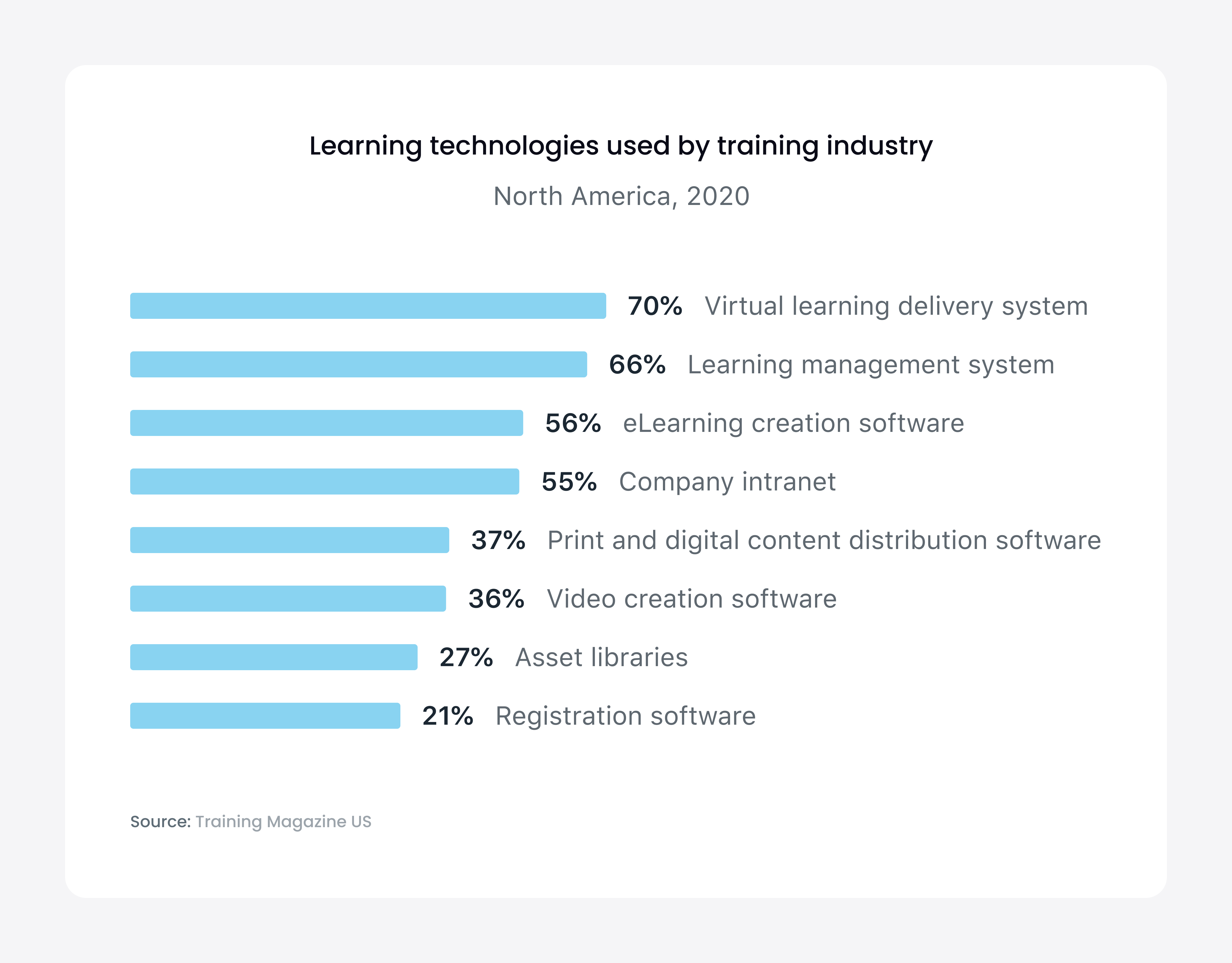 Benefits of Using an LMS
Building a custom learning management system can bring several benefits to any business regardless of its industry and size. Namely, they are the following:
Tailored functionality
A custom learning management system can be designed specifically to meet unique business needs and requirements, providing functionality that may not be available in off-the-shelf solutions.
Increased control and ownership
By building a custom LMS, a business has complete control over the system, from the user interface to the data storage and management. This allows for greater customization and the ability to integrate the system with other applications.
Improved user experience
A custom LMS can be designed with a focus on usability and accessibility, leading to an improved user experience for employees, trainers, and administrators.
Better data security
With a custom LMS, a business can ensure that sensitive data is stored and managed in accordance with its own security policies and regulations.
Scalability
As a business grows and evolves, its training and development needs may change. A custom LMS can be designed and developed with scalability in mind, allowing it to grow and change along with the business.
Cost savings
While the upfront costs of building a custom LMS may be higher than purchasing an off-the-shelf solution, in the long run, a custom LMS can be more cost-effective. This is because the system can be designed to meet specific needs and requirements, reducing the need for additional or unnecessary features.
Competitive advantage
A custom LMS can give a business a competitive advantage by enabling it to deliver training and development programs more effectively and efficiently.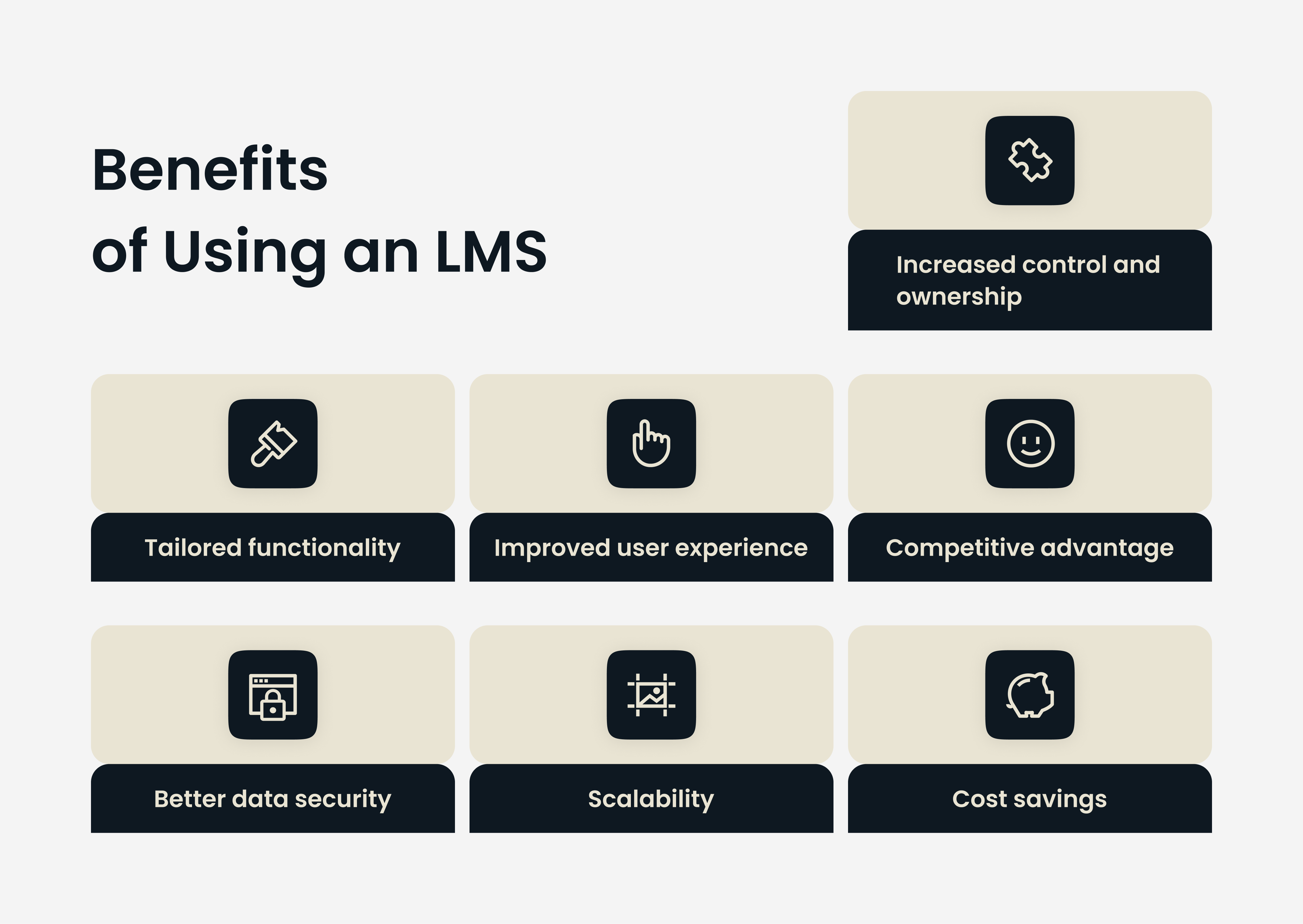 Key Features for Your Custom LMS
Once you commit to custom learning management system development, it's crucial to ensure it's convenient and engaging. Thus, you'll make it long-lasting.
Content and course management
The instruction and training of students and staff is the LMS's primary goal. This feature is essential for an LMS since it aids instructors in developing courses and material for learners and staff. Ideally, this tool has to enable the creation of any learning item, whether it's a course, exam, assignment, or evaluation. The possibility to include multimedia content such as videos, audio, images, and quizzes would make your learning management system stand out even more.
Mobile compatibility
Employees are not always expected to work and study within the work equipment. With the growing BYOD numbers, a big proportion of workers worldwide prefer to stick with personal laptops or use smartphones whenever possible. A custom LMS should be mobile-compatible, allowing learners to access training content and resources from their smartphones and tablets.
Skill tracking
This function is necessary for businesses or organizations where evaluating employee performance is more challenging owing to irregular or limited lecture time. The visual skill tracking feature evaluates employees' skills while allowing them to learn asynchronously at their own speed.
Social learning
Social learning is a powerful tool for motivating students and relieving teachers of some of their workload.
With a community experience, students may use forums or chat to quickly find the solutions to their queries. By adding a community element to your LMS, you can speed up the whole learning process and increase student motivation by allowing for real-time collaboration.
Gamification
According to the TalentLMS Gamification Survey research, gamification in e-learning increases employee happiness, productivity, and motivation. While 61% of respondents have already received gamification-based training and are still extremely satisfied, another 33% of users of educational software would want to see more gamification-related features.
Incorporating game design features motivates and inspires students more than using traditional classroom settings, which are out of touch with contemporary life. Leaderboards, awards, and other game-like features may strengthen your company's teams and encourage students to keep studying.
WeSoftYou understands the importance of gamification, implementing this feature in our tailor-made solutions. While developing Living Security, a security training software that helps companies train good security habits in their employees, we bet on a 100% gamified experience that eventually made the application well-liked and effective with clients.
Test and survey management
An LMS must have a management system for tests and surveys. Numerous businesses and training facilities now place a strong emphasis on online testing as they recognize its many advantages for evaluating knowledge and abilities.
Online testing can take many different forms, including surveys, linguistic and numerical assessments, and problems requiring abstract reasoning. You occasionally have to respond orally to program inquiries.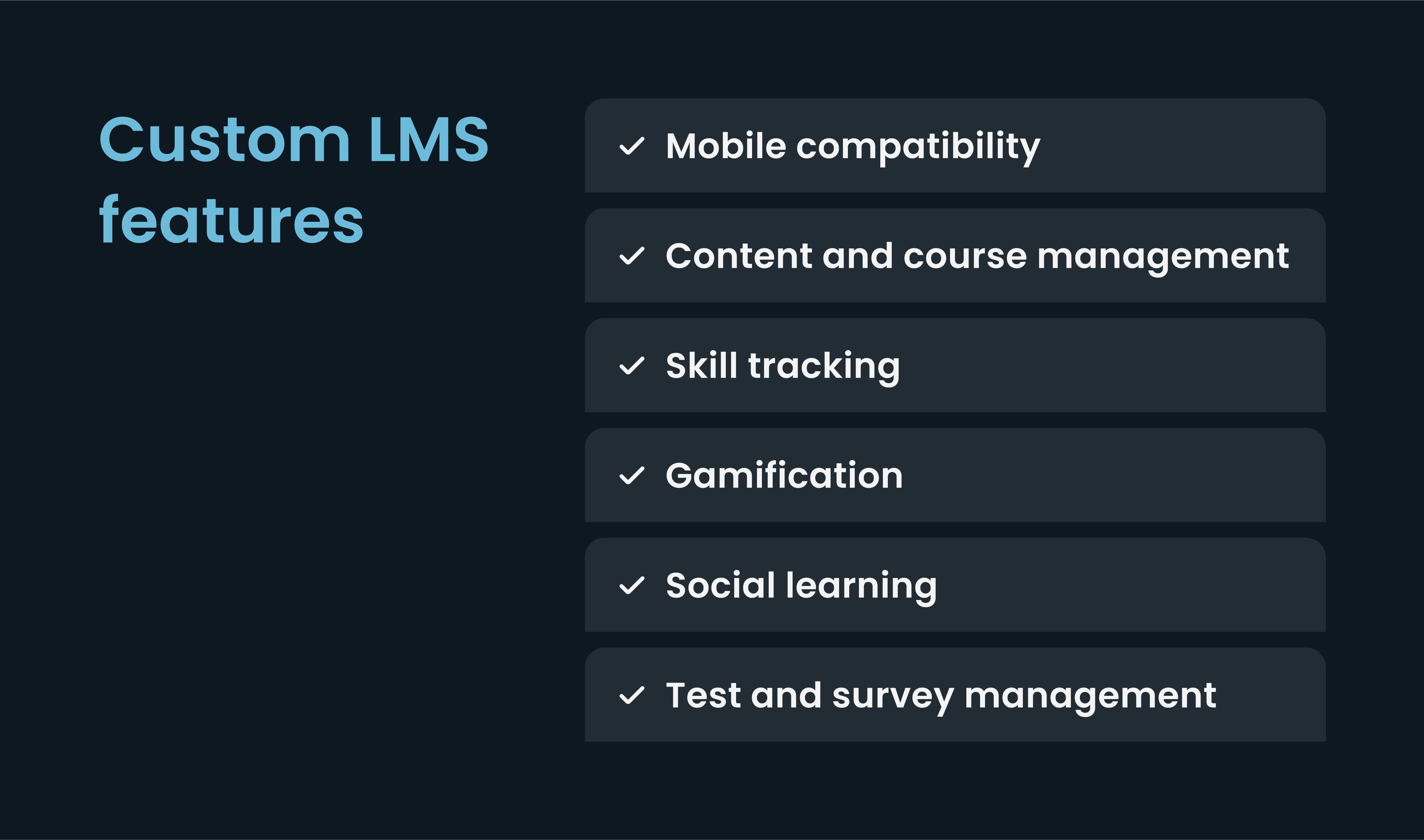 Ways to Create an LMS From Scratch
Building an LMS from scratch usually gives you two options: using a ready-made platform and developing a custom one. Let's see how they differ.
Ready-made LMS
There is already such a thing as a ready-made LMS. It is made to accommodate a wide range of businesses and organizations and contains a fundamental set of features like skill tracking, social sharing, course charing, etс. Such platforms are easy to onboard as they get tested many times by actual users, which eliminates extensive bug issues.
Custom LMS
A custom LMS is made with a particular customer's needs in mind. It provides businesses with a range of unique benefits, such as:
Gives business owners more control over LMS functions and scalability;
Offers reliable security thanks to offering customizable security settings at the development stage;
Enables direct access to the development team for ongoing support and maintenance, rather than relying on third-party support;
Provides better value, in the long run, thanks to being tailored to your product and no need to pay licensing fees.
Let WeSoftYou professionals help you with custom learning management system development. Our managers will discuss your potential idea and deliver a careful cost estimate. Get in touch with us to learn more.
Learning Management System Development Process
It takes 5 steps to develop a custom learning management system.
Discovery
The team does prior research and establishes the project's scope of work at this initial stage of product development. The specialists consider a certain sequence and type of educational application in their approach and calculations while also planning ways to mitigate risks.
Prototyping
The moment has arrived to begin designing once you got all the fundamental functional and non-functional needs listed. At this time, designers are working on user pathways, user stories, and UI/UX. You may now get a preview of how a finished app will look and feel.
Development
Tech engineers and designers, at this point, combine their efforts and begin technical work. As they move through the processes step by step, they take on tasks like coding, infrastructure setup, creating documentation, and many other processes.
Deployment and testing
The next critical step for engineers is testing the solution to make sure it meets the original requirements and is error-free. The product then enters the initial release phase and becomes accessible to its target market and prospective customers.
Support and Maintenance
The main goal of this final step is to maintain your advertising app functional and make necessary improvements. The assistance of technical professionals is used to maintain, troubleshoot, and upgrade the e-learning system.

E-Learning Requirements and Standards
Developing a custom learning management system requires getting acquainted with the number of technical rules of the international standard.
SCORM
Sharable Content Object Reference Model( SCORM) is a widely adopted e-learning standard that defines how online learning content and systems should communicate. It allows content to be shared between systems and platforms and ensures that it is displayed correctly and consistently across different devices.
The key features of SCORM include the ability to:
Share e-learning content across different LMSs and platforms
Track learners' progress and completion of e-learning courses
Communicate data between the e-learning content and the LMS
Ensure that the e-learning content is compatible with various operating systems and web browsers.
Integrating SCORM into an LMS can enable businesses to create and deliver high-quality e-learning content that can be easily shared and tracked across different platforms.
GDPR
LMSs must comply with data privacy regulations such as the General Data Protection Regulation (GDPR) in the European Union and the Health Insurance Portability and Accountability Act (HIPAA) in the United States.
Approximately 91 percent of American businesses that were required by law to adhere to the General Data Protection Regulation (GDPR) were not adequately prepared as of the third quarter of 2022.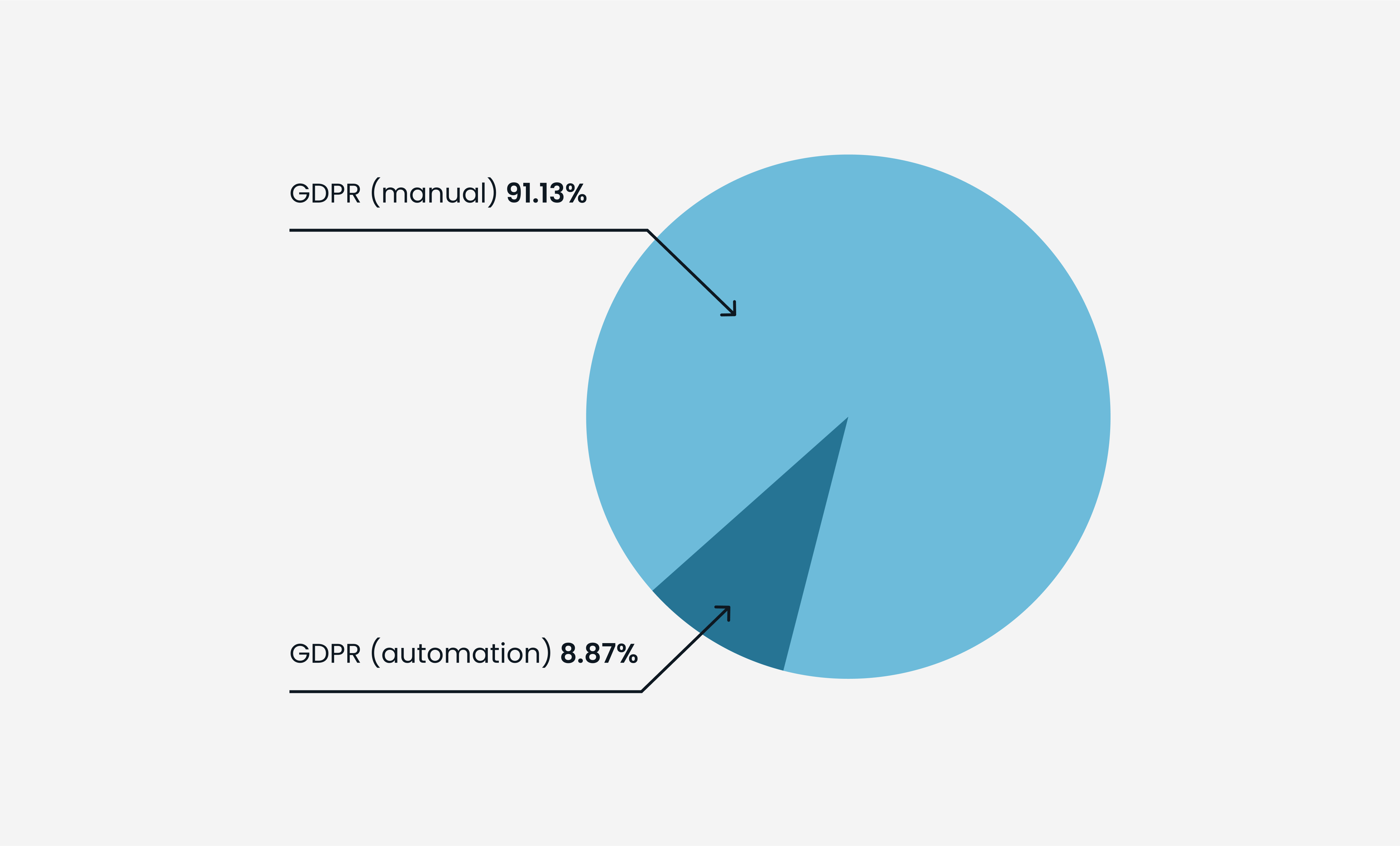 Working with the mentioned regulations suggests operating with sensitive data. If you aren't confident about your compliance level, turn to WeSoftYou professionals. Our legal and development departments keep their hands on the pulse of changing regulations, staying up-to-date and aware of data privacy nuances.
LMS Development Challenges
To create LMS from scratch, you'll have to overcome various development-related challenges. Let's see what can potentially get in the way.
Technical complexity
Building an LMS requires a significant amount of technical expertise, including experience in software development, database design, and user experience design.
Integration with existing systems
Integrating an LMS with existing systems, such as enterprise resource planning (ERP) systems or customer relationship management (CRM) systems, can be complex and time-consuming.
Data security
Protecting sensitive data, such as user information and training records, is a major concern for many organizations. This requires careful consideration of security measures and data privacy regulations.
Scalability
Building an LMS that can scale to meet the needs of growing organizations can be challenging and requires careful planning and consideration of technical infrastructure and hardware requirements.
Costs
Building an LMS can be a costly process, especially if it requires significant customization or integration with existing systems. Consider the cost of LMS development carefully, weigh the benefits, and make sure to pick the right engineers for the job who can properly evaluate the scope of work, the needed tech stack, and provide careful time estimations. Checking these boxes will help you optimize the gross solution development cost.
According to Brandon Hall Group Study, there are 4 main challenges companies face when creating a custom LMS.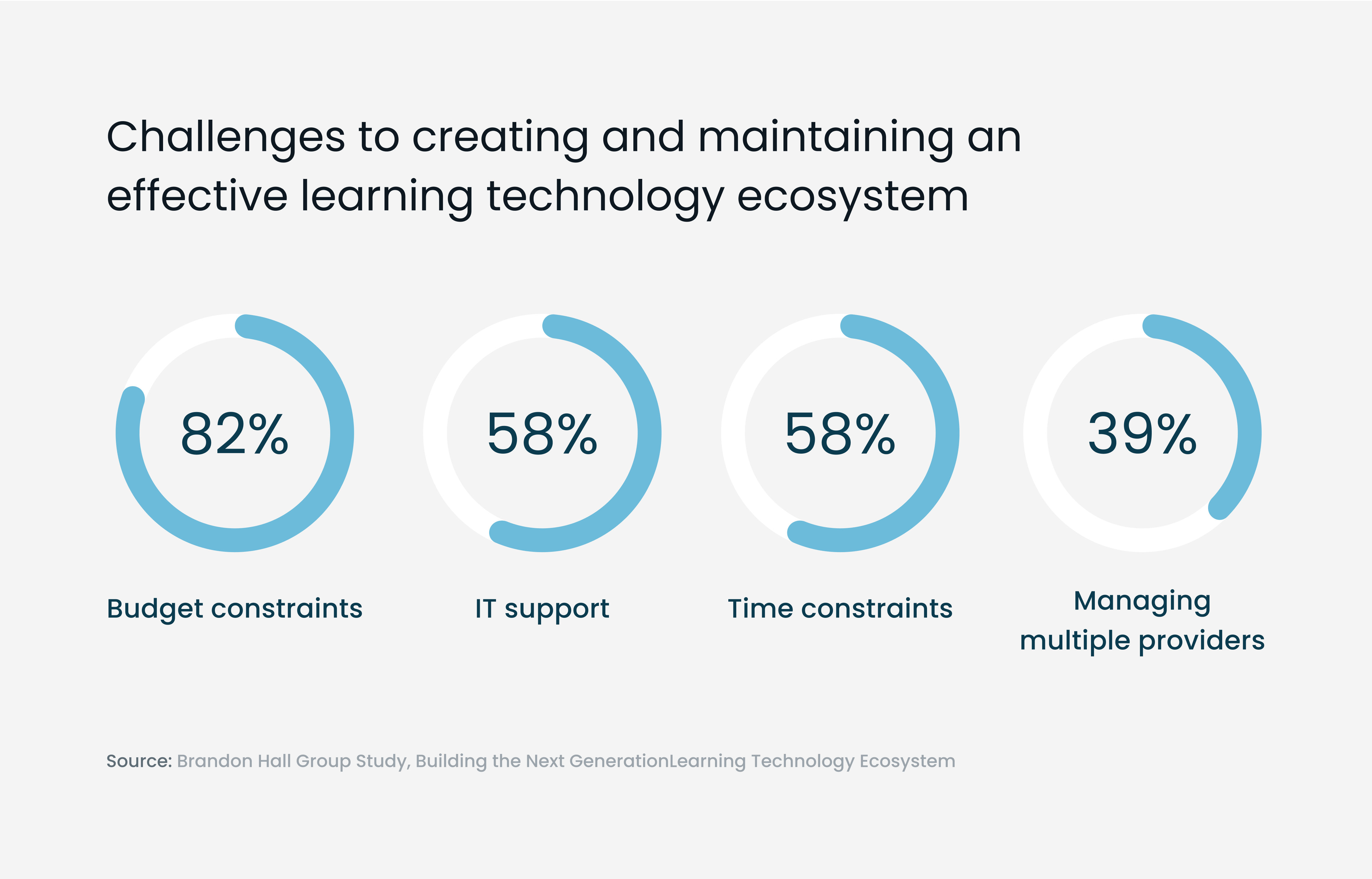 You can eliminate the challenges described by Brandon Hall Group Study by ordering a turn-key LMS development. Consider WeSoftYou as your next learning management system developer: we provide full-cycle software development, working in different engagement models and enabling you to only pay for what's necessary.
Cost of Learning Management System Development
If you're wondering how much does it cost to develop LMS, the average sum settles between $35,000 and $56,000 per MVP, $60,000 and $150,000 for a middle-sized product, and all the way up to $400,000 for a full-scale advanced product.
The MVP includes the basic app features along with dashboards, skill tracking, content and course management, and exam modes, desktop- and mobile-compatible. At the same time, a tailored product will also include language customization, mock testing, social sharing, or other features you would request.
The size of the team, the functionality required, and whether a custom product or an MVP is being developed all play significant roles in the time and cost estimation. Contact WeSoftYou to get more precise numbers upon request, as each project should be estimated independently.
Best Learning Management System Examples
We believe that developing a custom LMS solution is always the best option for the business – however, there still are some sources of inspiration in terms of LMS development that can set a good example. Let's take a look at our personal top-3 selection.
Loop
Loop LMS provides access to study materials whenever it is convenient for the learner, aiming to put student first in this way. The platform is customizable: educators can add a custom logo and content. There's thorough data analytics that gives instant insight into the courses you provide, and you can get direct feedback from learners on the effectiveness of your learning program.
Loop equips management with vital tools that enhance the training experience. These tools help to create engaging content, assessments, and schedules. Loop's key advantages are comprehensive learning reports and the ease of social sharing.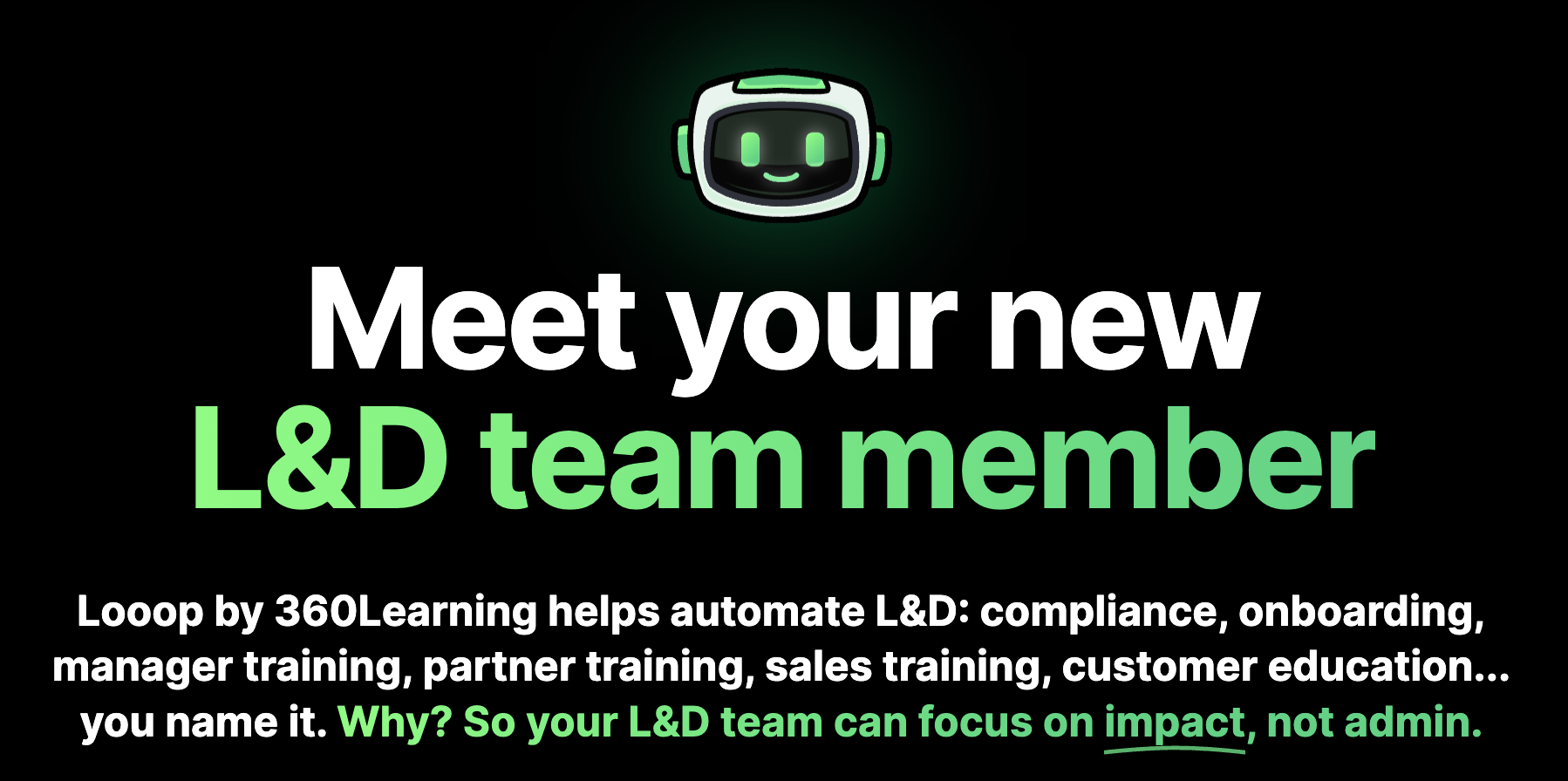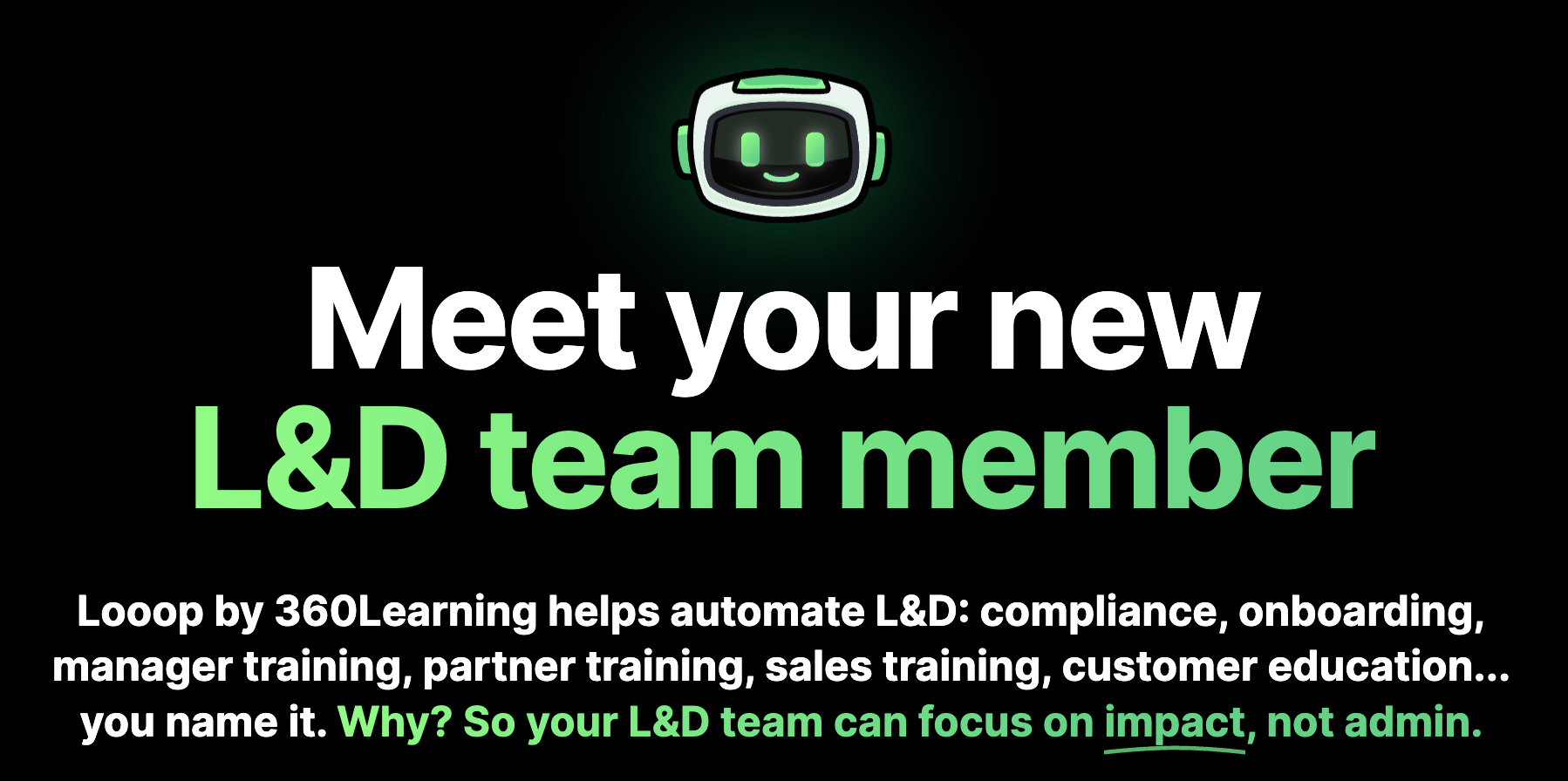 Living Security
Living Security is a gamified cybersecurity e-learning app developed by the WeSoftYou team especially for Fortune 500 Enterprises. It offers immersive cyber security training through the experience of an escape room. Leveraging gamification, 500 Enterprises aimed to let every employee experience the importance of security habits.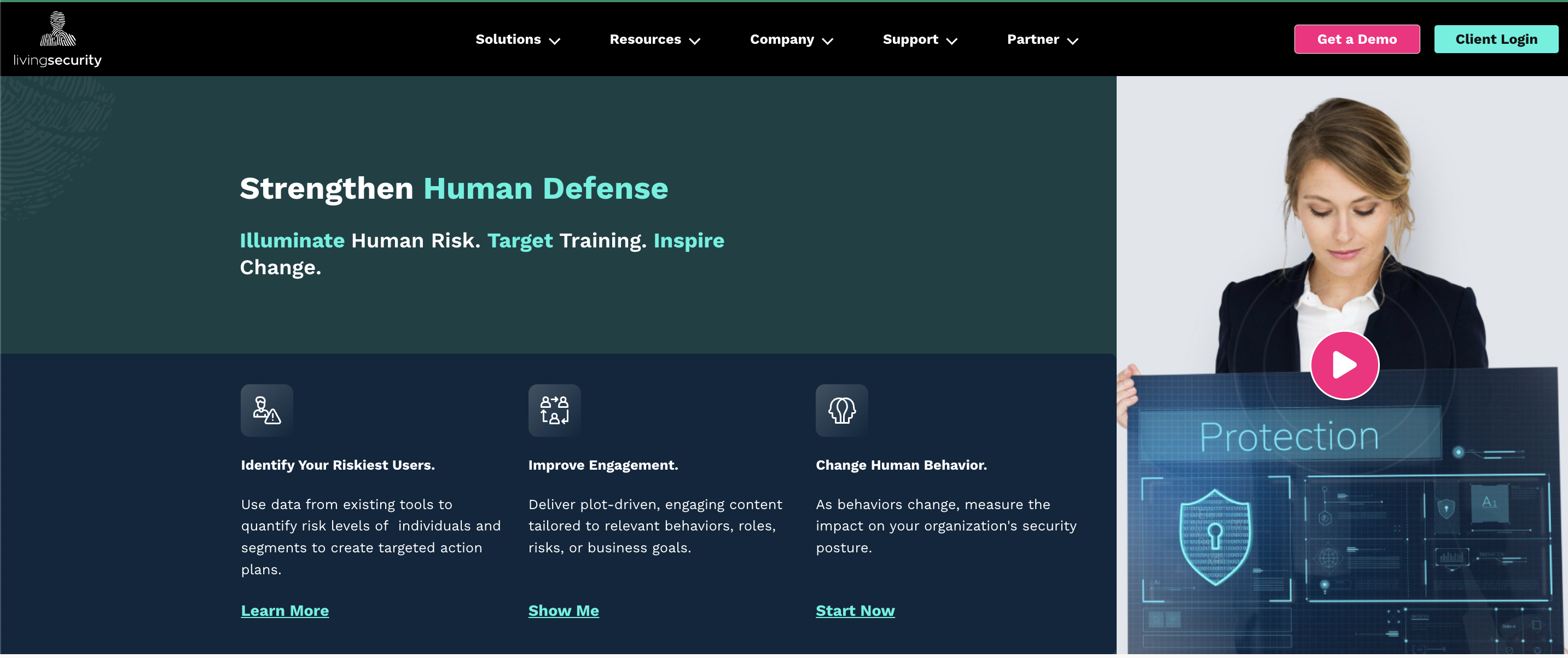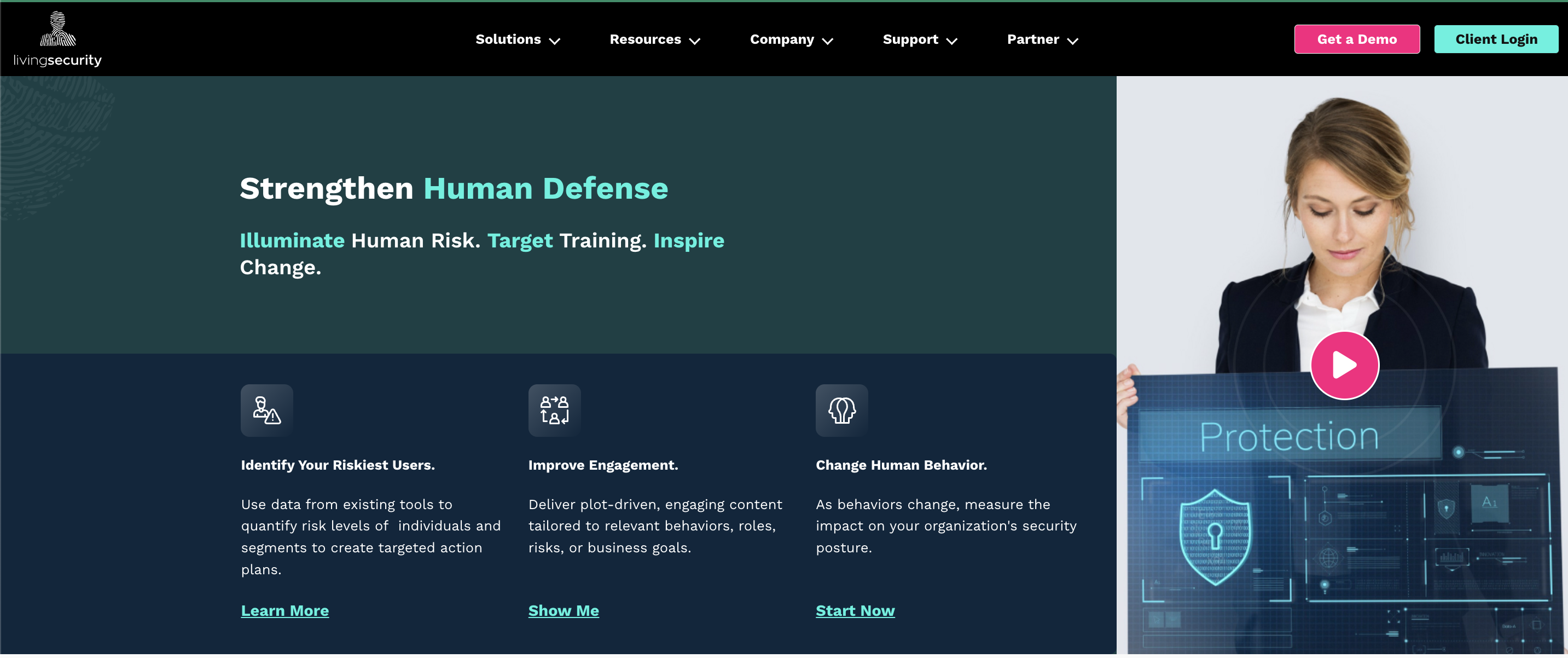 Learn Amp
With the help of Learn Amp, students receive AI-driven suggestions that provide them with the most crucial data. Thanks to learning paths, adding and sharing online content become simple, which speaks for a well-thought-out user path. Students may monitor a course's efficacy by looking at crucial KPIs like engagement, retention, and skills.
To conclude, Learn Amp's strong sides are social learning, SCORM (Sharable Content Object Reference Model) compliance, carefully curated library, and social sharing.


Talent LMS
Talent is a cloud-based LMS that improves training and online learning. It is known for its user-friendly, adjustable interface, flexible course creation tools, and advanced reporting and analytics capabilities.
Talent LMS has some core strong sides like being content-friendly, Tin Can (xApi) and SCORM-compatible, providing survey and assessment engines, learning paths, and file repository.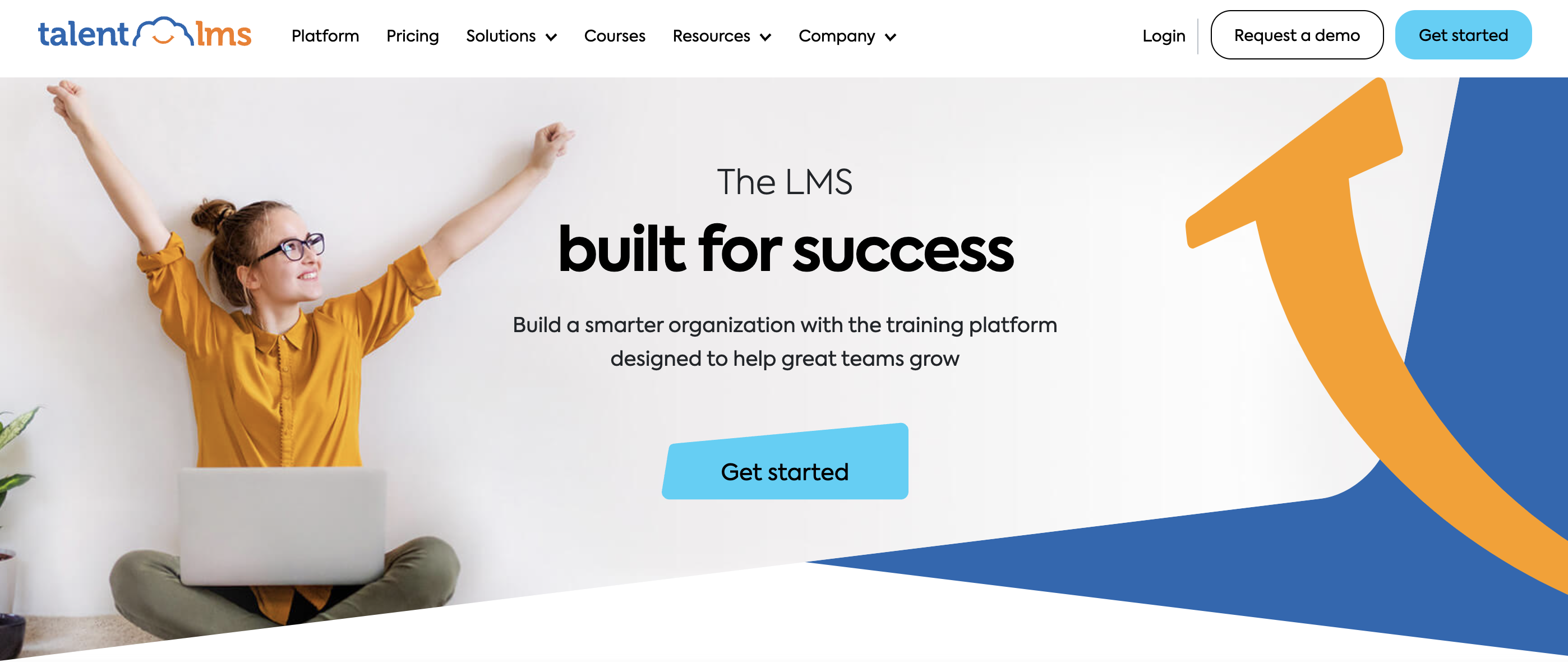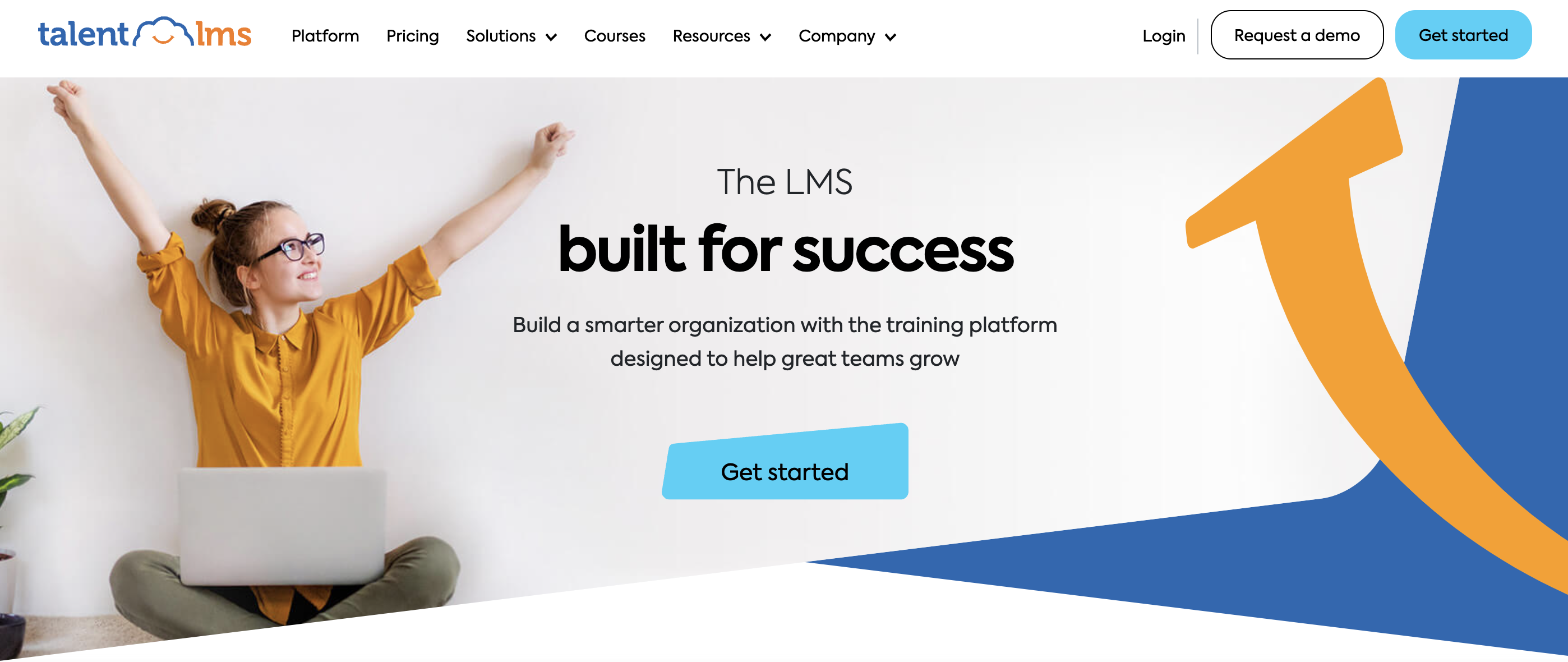 WeSoftYou Is Ready to Become Your Reliable Partner
Consider WeSoftYou for your next custom LMS development provider. Having over 3 years of experience as a custom e-learning software developer, we deliver turn-key educational solutions for any purpose and with flexible engagement models.
A web platform called Living Security provides gamified cybersecurity e-learning. It provides immersive cyber security training through an "escape room"-style experience.
The WeSoftYou team developed the first fully remote human risk management platform for cyber security and contributed to the digitization of existing security awareness training. We make it available to more than 1000 businesses globally to help them train employees on safe internet practices.The WeSoftYou team uses Python, Django, Serverless, Postgres, Celery, and Redis for backend development. With the help of ReactJS, Redux, Styled Components, and Typescript, the front end was completed. The leaderboard, reporting, games, and LS and business admin panels are among the app's main features.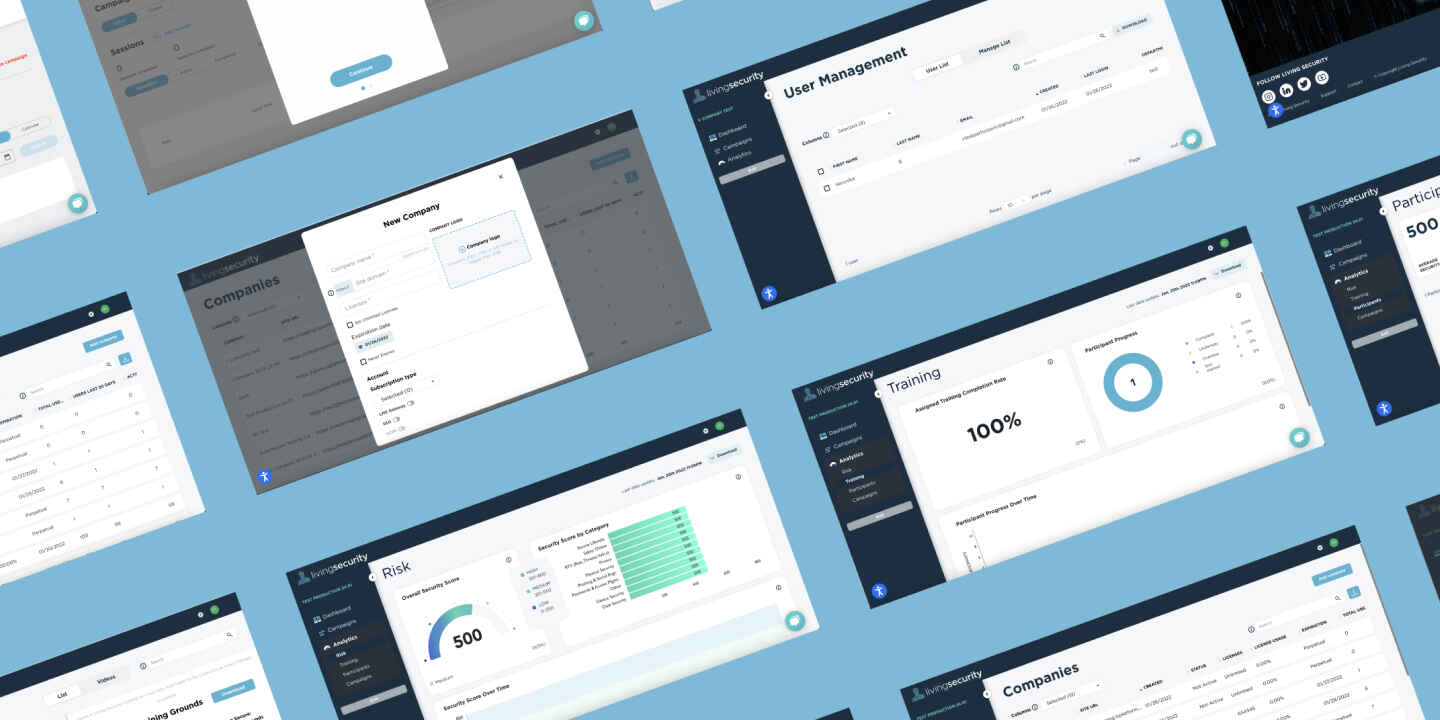 By isolating development from resource needs, a social enterprise called Circle Economy creates industrial systems that are regenerative by design. Creating the scenarios, the company is working to quicken the shift to a circular economy by providing insights into what a circular future might look like for a company or a region.
The WeSoftYou team had a number of tasks to complete on this mission:
microservice architecture for the platform's web app development;
integrating architecture with the infrastructure and services provided by AWS;
headless CMS customization and and integrating it with elastic search;
archiving historical data by altering articles and cases;
integrate the usage of third-party services as an authorization system.
In terms of technology, the WeSoftYou team picked Python, Django, React, AWS, and Elastic stacks. Such a selection allowed us to develop a website featuring case studies on the circular economy, frameworks for circular strategies, and policy instruments that may be used for new initiatives as models.

Develop Your Next EdTech Software with WeSoftYou
To build your own LMS system, it's crucial to plan it thoroughly at the initial stage. Think about the exact needs your custom learning management system has to close in the near- and medium-term. It can be a quick onboarding for new employees for time- and cost-saving, a regular skills boost, or an additional benefit for professionals eager to broaden their T-shaped expertise.
Overall, a custom LMS can provide businesses with a tailored and flexible platform for managing and delivering training programs that meet their unique needs and objectives. It can also provide a competitive advantage by creating a more engaging, effective, and efficient learning experience for employees.
Create your own learning management system with seasoned pros from WeSoftYou. Our turn-key educational app development services help businesses achieve their goals by leveraging solutions with enhanced performance that improve customer experiences on web and mobile platforms. Earlier in our work, we developed security training LMS and an e-learning content management aggregator. Let's talk about your next full-scale idea and work together to make it a reality.
FAQ
How long does it take to build an LMS?
The time required to build a learning management system (LMS) can vary greatly based on the complexity and features desired, the team size, the amount of customization required, and the development methodologies used. On average, a basic LMS can be built in several months, while a complex one with many custom features can take 12 to 18 months or longer.

Why choose WeSoftYou for LMS development?
WeSoftYou should be your next choice for custom learning management system development because we work with any type of education software. Be it a learning management system, academic software, business training software, school management systems, or many other software types — we know it all. Our company also puts exclusively middle- and senior software developers for outside clients, which is how you know you'll get a top-notch result for your money.
What is the difference between LMS and e-learning?
An LMS is a software application or web-based technology used to plan, implement, and assess a specific learning process. It is designed to manage, track, and store all the components of a training program, including online courses, instructor-led training, blended learning programs, and self-paced study programs.

e-learning, on the other hand, refers to the delivery of learning and training content using electronic means, such as the internet or intranet. This content can be delivered in a variety of formats, including online courses, tutorials, and multimedia presentations, and can be managed and delivered through an LMS.

So, e-learning is a type of learning that can be managed through an LMS. The LMS provides the infrastructure for organizing, tracking, and reporting on e-learning content.

What programming language is used for LMS?
You can build a learning management system with various programming languages, depending on the platform and the system's specific requirements. Some of the most commonly used programming languages for LMS development include PHP, Python, Ruby, Java, and .NET.

Ultimately, the choice of programming language for an LMS will depend on a variety of factors, including the specific requirements of the system, the expertise of the development team, and the budget and timeline for the project.

Can I hire LMS developers from WeSoftYou?
Yes, you can hire software developers from WeSoftYou to build LMS from scratch for your business. Work with us in whatever method is most convenient for you: pay a fixed price, collaborate on a time-and-materials basis (based on the resources we used to develop your product), or employ the dedicated team to create your own learning management system.